[Specs and Info] The Samsung Galaxy Book Pro 360 (13) and (15) are powerful and lightweight convertibles from one of the most innovative companies in the world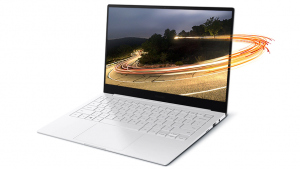 Samsung, the biggest conglomerate, or as people there call them, a chaebol, has an enormous presence in the economy. Their parent company offers everything from life insurance, to construction and semiconductor manufacturing. Today we will focus on their electronics, which is their most well-known subsidiary in the west. They came up with an amazing device, which combines performance and portability, doing so in a very stylish package. It's called the Samsung Galaxy Book Pro 360 and it comes in two variants, either a 13.3-inch or a 15.6-inch body. It also has a 360-degree hinge, allowing for great versatility and giving you two devices for the price of one. The OLED panel that it has offers great color reproduction and the performance inside will be of great use as well.
Today we are giving you a quick overview of the Samsung Galaxy Book Pro 360 (13) and (15).
Full Specs: Samsung Galaxy Book Pro 360 (13) /  Samsung Galaxy Book Pro 360 (15)
Samsung Galaxy Book Pro 360 (13) configurations:
Samsung Galaxy Book Pro 360 (15) configurations:
Design
The laptops are entirely made from metal, which is just amazing. The choice is made from aluminum and magnesium alloy, which is very light while being incredibly rigid. There two color choices, either Mystic Navy or Mystic Bronze, which has a pinkish shade and reminds us of the Rose gold color. The metal body is very lightweight, weighing only 1.04 kg for the 13..3-inch model and 1.39 kg for the 15.6-inch model. Both have a similar height of 11.9mm for the Book Pro 360 (15) and 11.5mm for the Book Pro 360 (13). Branding is kept to a minimum with a Samsung logo only visible on the lid and below the display.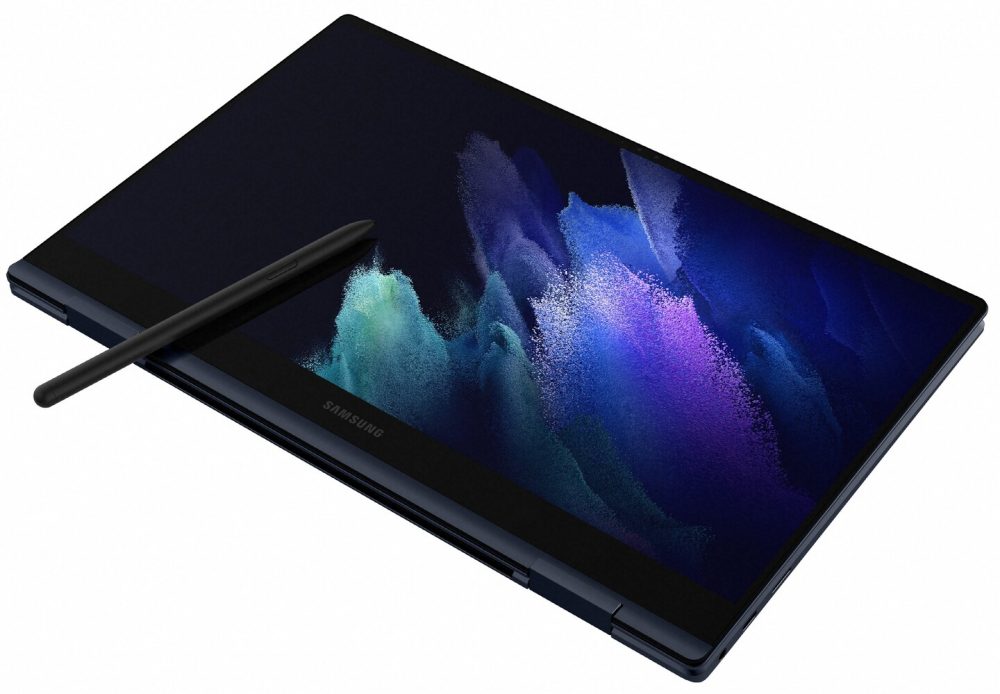 Display
When it comes to the displays, there is only one option, which is present on both models. The screen has a Full HD resolution and comes in either a 13.3-inch diagonal or a 15.6-inch diagonal. It uses an OLED panel, which ensures vibrant and punchy colors. OLED panels are also well known for their wide color coverage, which when coupled with the touchscreen and Stylus Pen support, means that you can use the device for Design and Digital art, or any color-sensitive work.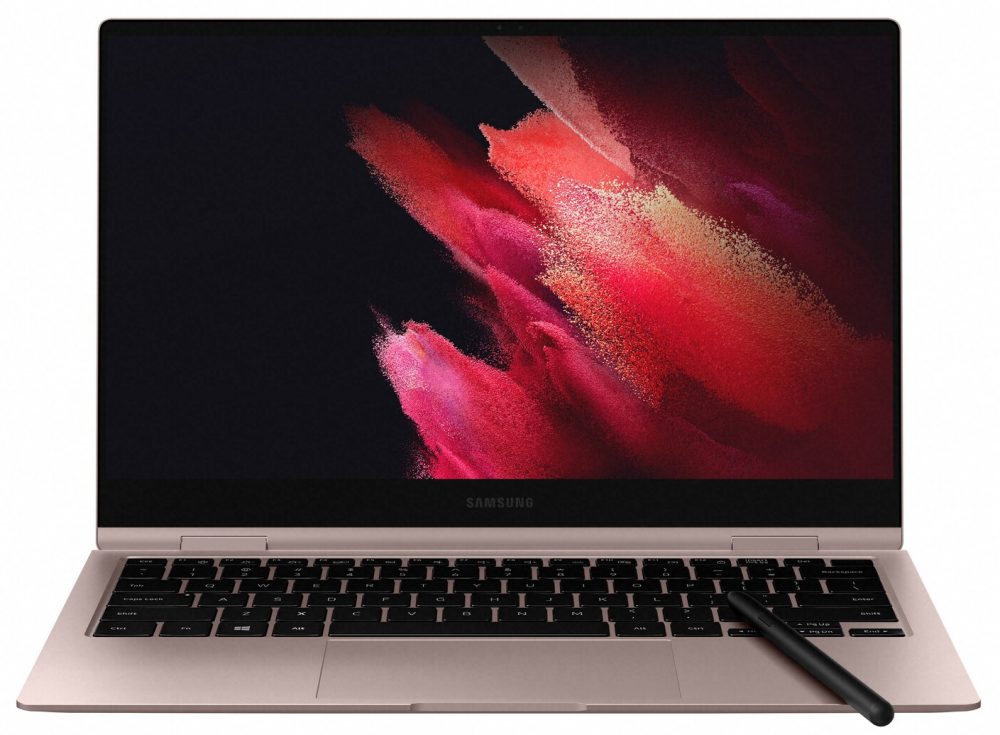 Specifications and features
The devices come powered by the 11th Gen Tiger Lake-based Core i7-1165G7. The CPU has 4 cores and eight threads, which means enough performance for your favorite drawing app, so you can bring your idea to life. The processor is also part of the Intel Evo platform, which promises increased stability under heavy load. The CPU also has the Iris Xe Graphics G7 with 96 Execution Units. It is probably the most powerful iGPU that we have seen as it demolishes even some discrete graphics cards.
There is Thunderbolt 4 support, along with Wi-Fi 6 and Bluetooth 5 support. The I/O is fairly wide, with a total of three USB Type-C ports, one of which has the aforementioned Thunderbolt 4 capabilities, an HDMI connector, a MicroSD card reader, and a 3.5 mm audio jack. There is a backlit keyboard and an embedded fingerprint reader. Since Samsung has several audio subsidiaries under their belt, the device gets a stereo speaker setup from AKG.
All Samsung Galaxy Book Pro 360 (13) configurations:
All Samsung Galaxy Book Pro 360 (15) configurations: