[Specs and Info] The MSI GE66 and GE76 Raider laptops are getting the Tiger Lake upgrade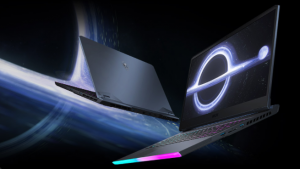 We have really taken a liking to MSI's marketing approach. Using a character, or a theme to make your whole laptop from scratch might seem a bit outlandish, but they are putting in the work and we definitely respect their efforts. The theme that they have chosen for the GE Raider series is spaceships. Oh yeah, we're going in deep space, traversing galaxies and moving through wormholes. Doing so definitely takes a lot of power, and the GE66 Raider and GE76 Raider definitely have lots of it, thanks to the power boost that Tiger Lake has brought to the table.
Without further ado, here is our quick overview of the MSI GE66 and GE76 Raider.
Full Specs: MSI GE66 Raider / MSI GE76 Raider
MSI GE66 Raider configurations:
MSI GE76 Raider configurations:
Design
The whole spaceship theme fits the design of the laptop surprisingly well. The RGB strip on the base gives it an out worldly feel, which when paired with the sleek body and elegant body lines, really gives off spacecraft vibes. Being that spacecraft are made from metal and are very durable, it would be a shame for the MSI Raider series to miss out on the wonders that a metal body can do. When it comes to weight and height, the GE66 Raider weighs 2.38 kg and is 23.4 mm tall. The GE76 is quite heavier, stopping the scales at 2.89 kg, along with a 4 mm increase in terms of height.

Display
MSI offers you a very wide display selection, with a total of four screens to choose from. The displays are identical between the GE66 and GE76 Raider, with the only difference being the diagonal of the displays, with the GE66 getting 15.6-inch panels, while the GE76 increasing the diagonal to 17.3 inches. The first two panels have a QHD resolution and a refresh rate of 165Hz and 240Hz, respectively. After that, we have one Full HD panel with a 300Hz refresh rate. Finally, there is a 4K panel, with a 120Hz refresh rate, which is mostly oriented towards content creators and productivity enthusiasts.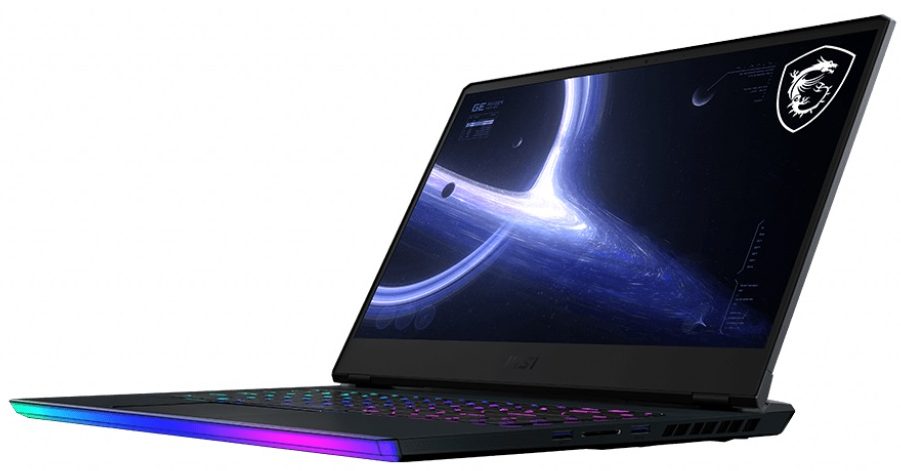 Specifications and features
The laptops come with two choices for a processor. One is the Core i7-11800H and the Core i9-11980HK is also there, in case you need more power. It's needless to say that both of these chips can take everything you throw at them, as they have an 8-core, 16-thread layout and a boost speed of above 4.50 GHz. The GPU selection is wide as well, with all of the RTX 3000-series Ampere cards being available, except the RTX 3050 and 3050 Ti, which are still brand spanking new.
The laptops offer Thunderbolt 4, Wi-Fi 6E, and Bluetooth 5.2 support, along with a Dynaudio stereo speaker setup with a passive radiator, which generates powerful woofers. An FHD webcam, which can film video at 30fps is placed in the top bezel. The keyboard, which is provided by Steelseries has a per-key backlight, which can be customized in the Dragon Center software. MSI has also found a way to simultaneously use the onboard iGPU in tandem with the discrete GPU, in order to increase smoothness during gameplay.
All MSI GE66 Raider configurations:
All MSI GE76 Raider configurations: