[Specs and Info] The Lenovo V17 Gen2 proposes the question: Are large notebooks the trend for 2021?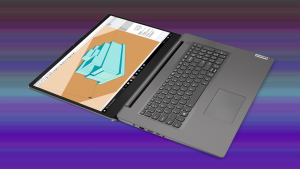 With people working from home due to the current worldwide situations, laptops are becoming more about comfortability than portability. Nowadays, you don't need to carry a device to work, you just have to have one at home. With that, consumers are more willing to make sacrifices when it comes to portability.
This is where the Lenovo V17 comes in. This a premium device with a big screen, in which you can do all kinds of work. Tiger Lake power makes sure that you aren't limited when it comes to performance, with choices ranging from the low-end to the very high-end of CPUs.
Today we are doing a quick overview of the Lenovo V17 Gen2 (Intel).
Lenovo V17 Gen2 (Intel): Full Specs
Design
The laptop is a pretty good-looking one, with a finish, which mimics metal. The Lenovo branding is properly placed and not overused, which is always good. We say mimic because the whole device is made from plastic, which will make it more prone to bending but will reduce the weight. Now, as we know Lenovo, a plastic body won't stop them from making a sturdy device, so no need to be worried. As for the weight and height, the V17 weighs in at 2.20 kg, with a thickness of 19.9 mm.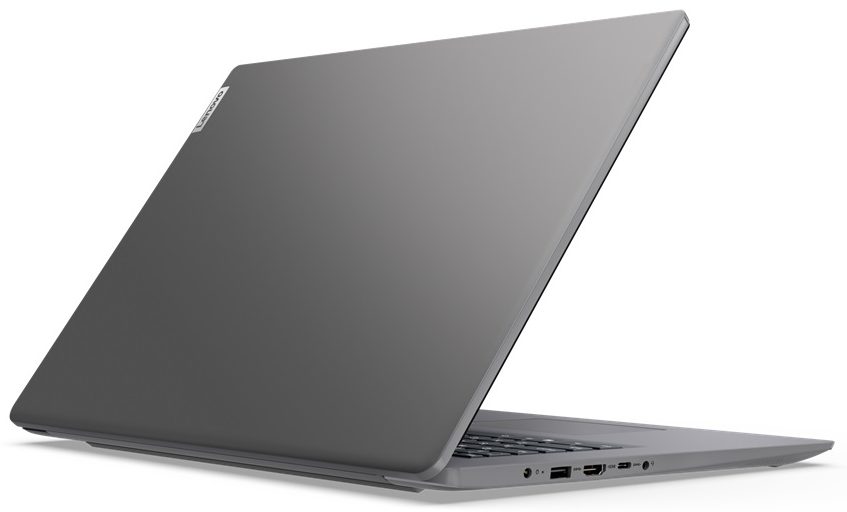 Display
The display choices here are pretty outrageous, to say the least. Both panels have a diagonal of 17.3 inches, hence the name. However, the base panel is a TN type and has a resolution of 1600 x 900, which at this size, will be quite low and won't provide a crispy enough image. The second panel has a Full HD resolution and is an IPS, which is miles ahead of their TN brethren. Furthermore, the IPS panel has a 300-nit maximum brightness and a 99% coverage of the sRGB color gamut, which will be great for designers, who want a big and accurate screen.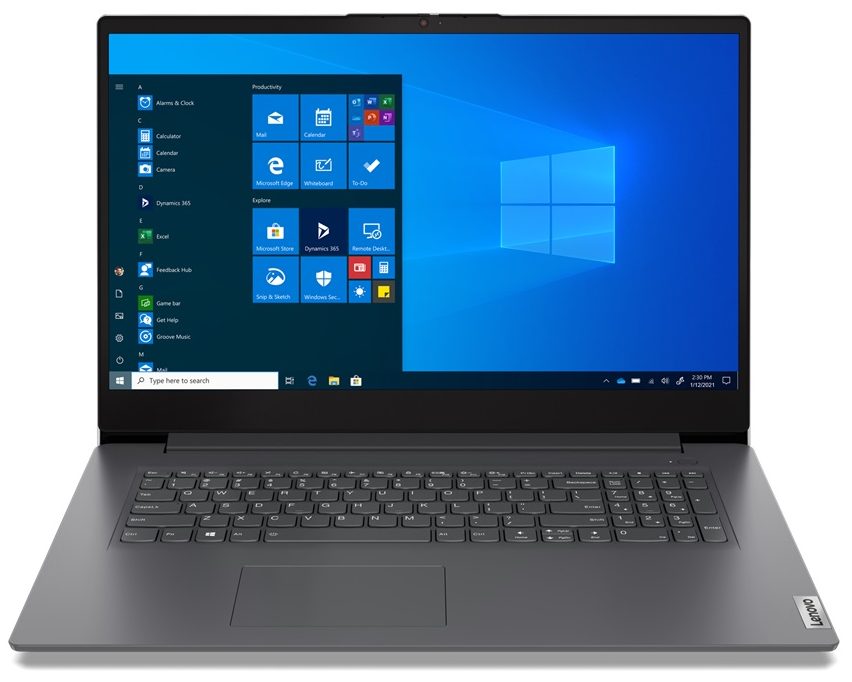 Specifications and features
The specifications are what you would expect from an Intel laptop in 2021. You get to choose between four Tiger Lake CPUs, one of which is a dual-core Pentium. Next are the Core CPUs, which offer fantastic performance, and have quite low TDP, which means that the processors go easy on your battery, which in this laptop has a size of either 38Wh or 45Wh.
Graphics-wise, there is an iGPU corresponding to every CPU that is available with this laptop. The Iris Xe Graphics have been some of the best performing iGPUs that you can get right now, but if that is not enough for you, there is one option for a discrete GPU. It is the MX350 from NVIDIA, and it's all right, but we would stay with the Xe Graphics since they have shown great performance, while not adding an additional cost.
As with many Lenovo devices, you get a backlit spill-resistant keyboard, which is also found on ThinkBook and ThinkPad devices. The touchpad also has the iconic Mylar surface cover, which is getting synonymous with Lenovo. The I/O is also quite good, but we could have had more, considering the dimensions of the laptop. YOu get a total of three USB ports (one Type-C and two Type-A) an HDMI connector, a 3,5mm audio jack, and a MicroSD card slot.
Dimensions
399 x 274 x 19.9 mm (15.71" x 10.79" x 0.78")
All Lenovo V17 Gen2 (Intel) configurations: