[Specs and Info] The Lenovo Legion 5 (17″, 2021) shows that large laptops still have a place in the market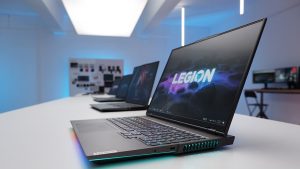 Lenovo made one of the stronger showings at CES 2021, with a mild redesign of their Legion gaming notebooks. They were previously known for their design inspiration, which we loved to call "incognito gaming". Basically from the outside, you wouldn't notice that this is a gaming laptop (something like a sleeper car). Then, at CES 2021 Lenovo introduced a slightly different approach to their design, focusing more on futuristic lines and whatnot.
Now, we have the Lenovo Legion 5 (17), which is the larger sibling of the Legion 5 (15), which Lenovo introduced at CES 2021. It comes with a larger 17.3-inch screen, which is more than enough for a pleasant experience, especially for a laptop. It is a bit bulky, but as with everything, you have to make some sacrifices.
Without wasting any more time, here is our quick overview of the Lenovo Legion 5 (17″, 2021).
Lenovo Legion 5 (17″, 2021): Full Specs
Design
This device is quite the thick boy, as it weighs nearly 3 kilos and is 26.2mm tall at the thickest, which will for sure be a load for some of us. It is safe to say that while this is a laptop, you won't want it on your lap, especially if you will game on it. The sheer size of it makes it more akin to a desktop workstation with some portability, in the sense that if you have to move it, you only move one device, instead of a PC with peripherals. The body is made entirely from plastic, which is evidence of the budget nature of the laptop. However, this doesn't mean a bendy or flexible laptop, as it is so hefty and big that we would be surprised if it bent. The Lenovo and Legion branding is very well placed, on the edges of the lid and base as well as below the display.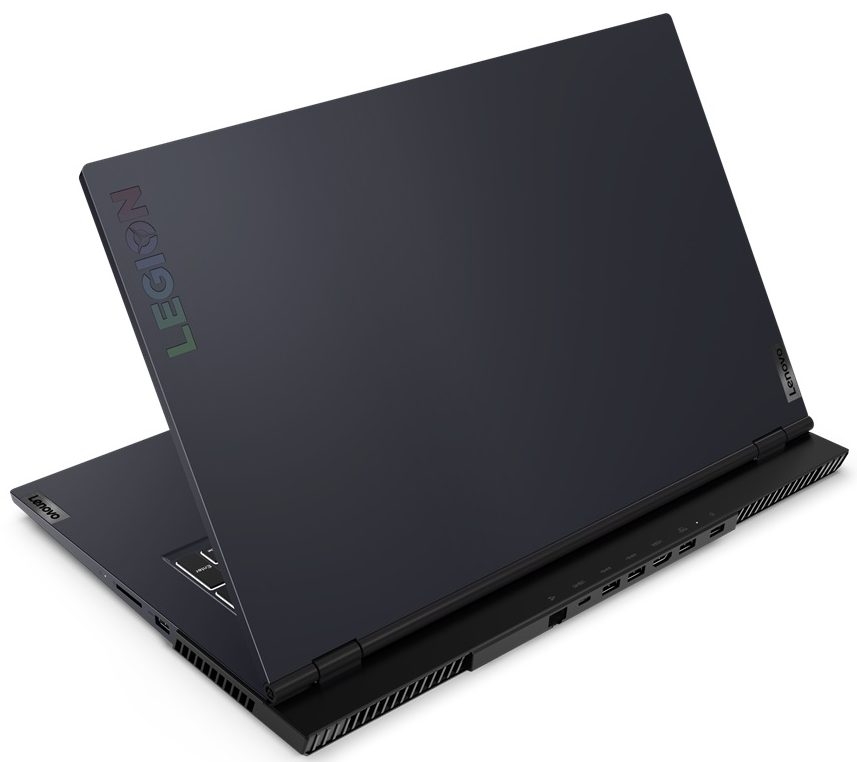 Display
When it comes to the display, there is only one option. It is a 17.3-inch Full HD IPS panel. It has a maximum brightness of 300 nits, a 170° viewing angle, which is great, and a refresh rate of 144Hz, which will be felt most in FPS games, where precision and framerate can make or break your experience. The panel has the normal 16:9 aspect ratio, and we're saying this because the Legion 7 opted for a 16:10 screen, which is getting more and more popular in the laptop space. The laptop even covers 72% of the NTSC color gamut, which equals around 99% of the sRGB color gamut, which makes it great for color-sensitive work. The alleged contrast ratio is also decent, sitting at 800:1.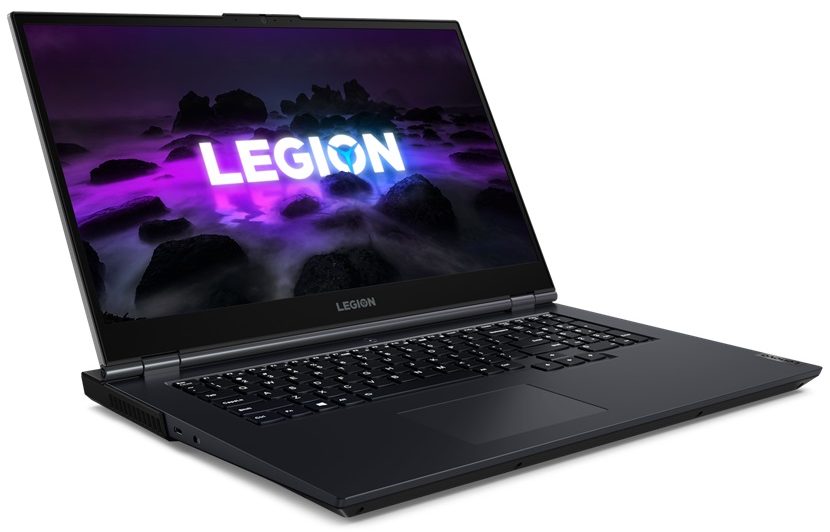 Specifications and features
The laptop comes equipped with the latest from AMD, with there being two Ryzen 5000-series CPUs to choose from. The CPUs use the new Zen 3 architecture and have plenty of power, both for gaming and 3D Rendering work. The base model comes with the Ryzen 5 5600H and next to it sits the Ryzen 7 5800H, which currently holds the #4 spot in our Top Laptop CPU ranking. Making sure your games run as smoothly as possible, there are the Ampere-based, RTX 3000-series GPUs from NVIDIA. There is a choice between the RTX 3070 and RTX 3060, which for 1080p will do a fantastic job, with the 3070 even being a bit overkill, if we have to be honest.
In terms of features, you get a backlit keyboard and a wide I/O, which consists of a total of six USB ports (two Type-C 3.2 Gen.2 ports and four Type-A 3.2 Gen.1), an HDMI and an RJ-45 connector, an  SD card reader, as well as a 3.5mm audio jack. Support for Wi-Fi 6 and Bluetooth 5 is also available and to make sure your games or calls sound as good as they can, Lenovo has placed a stereo speaker setup from Nahinic audio and a dual array microphone.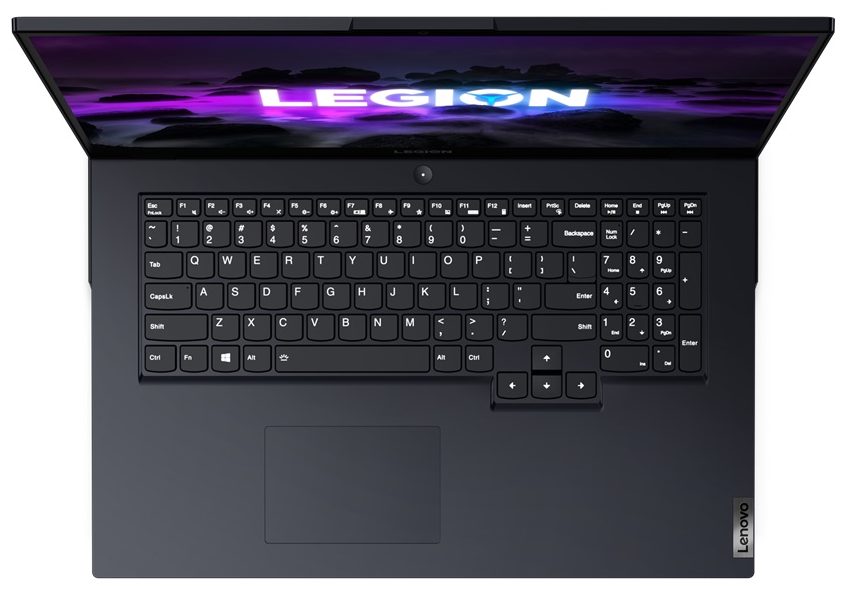 All Lenovo Legion 5 (17″, 2021) configurations: