[Specs and Info] The HP 470 G8 is the latest general purpose device from HP, featuring Tiger Lake and a 17.3-inch form factor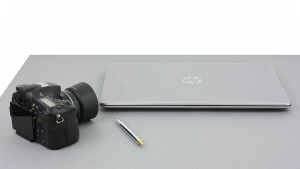 HP currently sits at #2, in terms of market share, behind Lenovo, which looks like an unbeatable giant. Today we have a device, which doesn't seem to have a purpose. The HP 470 G8 comes with Tiger Lake internals, two display options, and an average-looking design, which make for a pretty standard notebook.
The laptop uses a 17.3-inch display, which compromises the portability, but you're getting a larger screen, so you have to make a choice. Since we don't have a lot of information about the notebook we will refer to the review of the previous generation the HP 470 G7.
Today we are giving you a quick overview of the HP 470 G8.
HP 470 G8: Full Specs
Design
The laptop has a pretty standard design, with rounded corners and sharp edges, along with a grey paint job, which has a brushed aluminum finish. The build materials haven't been specified, but if we look at the previous device, it was made entirely of plastic, and we know how much manufacturers love to repurpose and reuse the same body and just put new hardware. There is a glossy HP logo on the back of the lid, which looks good, and isn't intrusive. The weight and height are decent, sitting at 2.08 kg and 19.9 mm, respectively.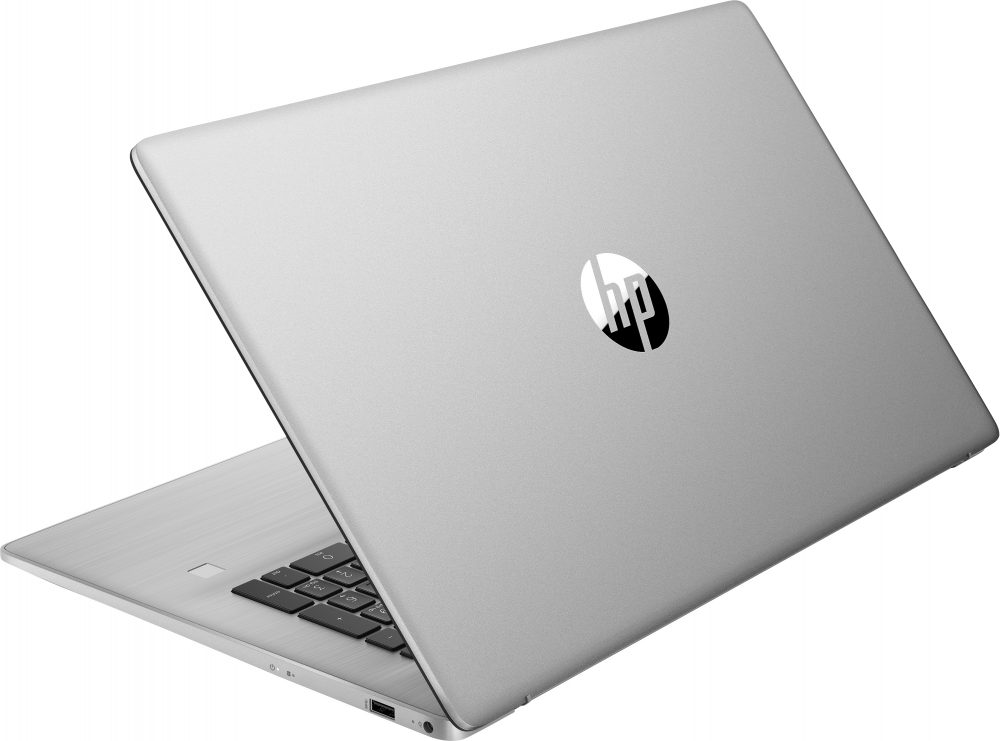 Display
The laptop has two display options, each using an IPS panel and having a 17.3-inch diagonal. The first display has a 1600x900p resolution, a max brightness of 250 nits, and uses a TN panel, which are generally worse than IPS ones, having narrower viewing angles, and worse color reproduction. The second display ups the resolution to Full HD, 300 nits of brightness, and uses an IPS panel. The same display on the previous-gen device had around 90% sRGB coverage and a dE value of 1.8 with our display profile, so we hope this device retains the same qualities.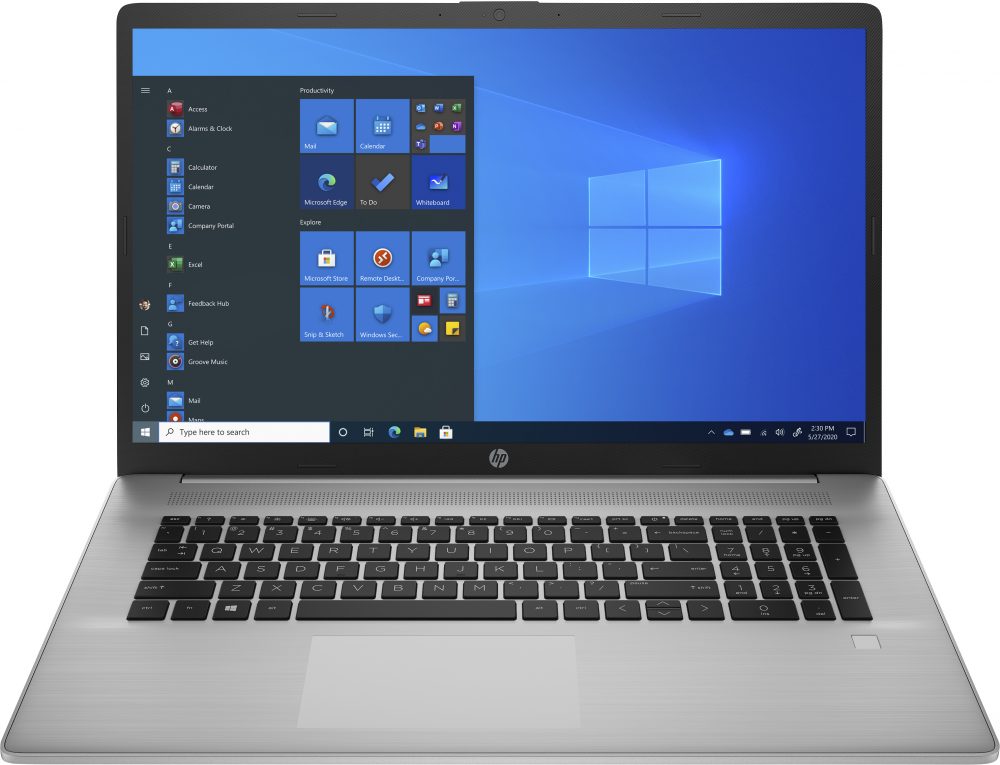 Specifications and features
The laptop offers the older Ice Lake chips, as well as the new Tiger Lake CPUs, which we would dearly recommend. There are Core i3, Cre i5, and Core i7 options, so you will for sure find something that fits your price range. GPU-wise, you get the integrated Iris Plus and Iris Xe Graphics, along with two discrete options from NVIDIA, the MX330, and MX450.
Some of the features are optional, while others come out of the box. The fingerprint reader and the backlit keyboard are optional, while the Dual Array Microphone and stereo speakers are available from the get-go.
Dimensions
400.7 x 257.8 x 19.9 mm (15.78" x 10.15" x 0.78")
All HP 470 G8 configurations: