[Specs and Info] The AORUS 17G is a big and bulky gaming machine with the performance to match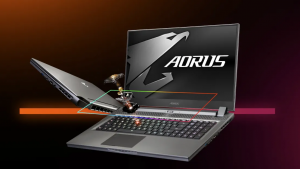 Gaming laptops are big and heavy. It's in their DNA. Manufacturers have tried to slim them down a bit, as they offered less powerful and more power-efficient hardware, in order to accommodate for the smaller body and the lack of cooling. AORUS isn't one of these manufacturers, as ever since their inception in 2014, they have remained truthful to the gaming laptop nature. If you want to offer a laptop with flagship performance, you will have to sacrifice portability and AORUS isn't afraid to admit that. Their newest AORUS 17G weighs more than 2.5 kg but offers an RTX 3080 in its arsenal, which needs the appropriate cooling, in order to fulfill its potential.
Today we are giving you a quick overview of the AORUS 17G.
AORUS 17G: Full Specs
Design
Being a heavy-duty, robust gaming laptop, it is made from aluminum alloy, which gives it the necessary level of sturdiness. It is safe to say that you won't be able to bend this device, as the metal unibody paired with the weight of 2.70 kg, and height of 26 mm, make the laptop feel and look like a tank. Design-wise, it looks really good with its all-black exterior. The base has sharp edges and rounded corners, which make it feel modern. The vents on the base give the cooling access to fresh air, which it can suck directly into the system, thanks to the Windforce cooling. Minimal branding is key for every device, and here AORUS doesn't disappoint. The eagle logo is seen only on the lid, with the AORUS wordmark being visible below the display.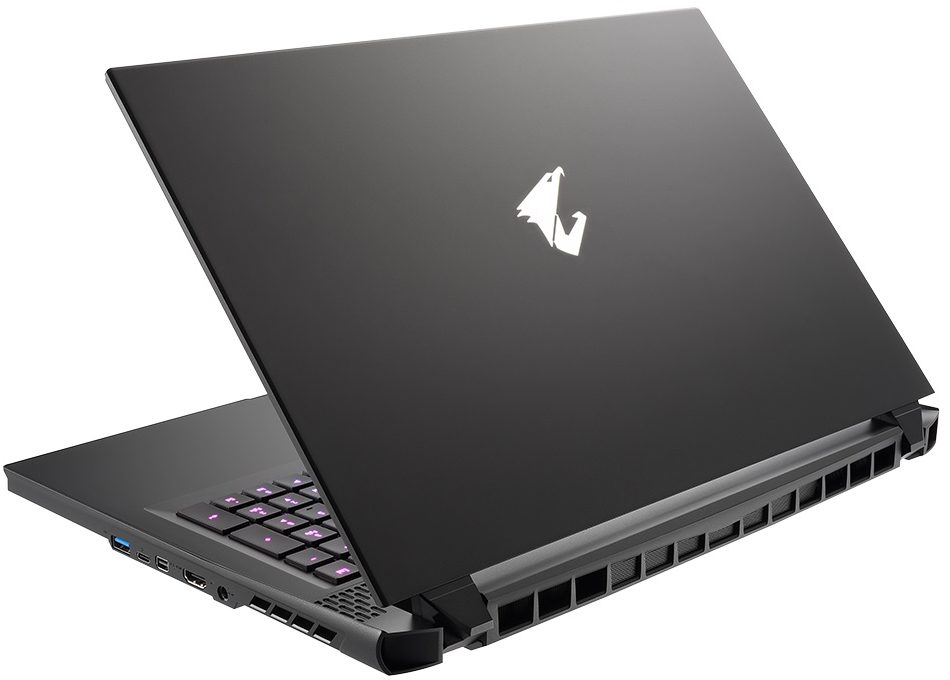 Display
There is only one display choice, and it is really good. The panel has a diagonal of 17.3 inches, a Full HD resolution, and a refresh rate of 300Hz. It also uses IPS technology, which offers really good color reproduction, especially when considering the 99% sRGB coverage that the display offers. The combination of the powerful hardware and this display makes the laptop really versatile, as it can handle professional-grade graphic design and video editing.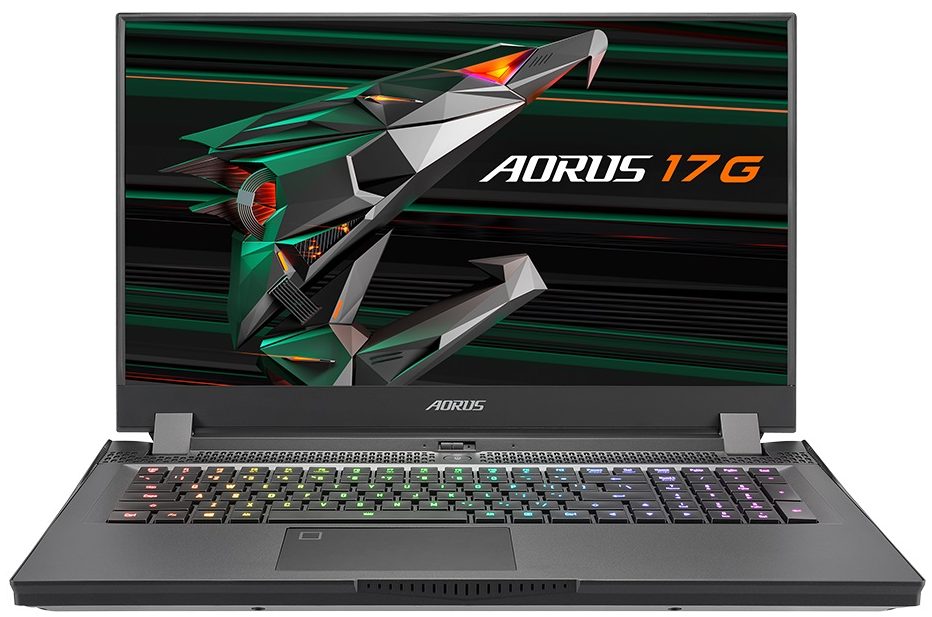 Specifications and features
The laptop has the latest technology from both Intel and NVIDIA. We're talking the Tiger Lake H-based Core i7-11800H and up to an RTX 3080 (Laptop). At 1080p, this GPU is a bit overkill, but if you plan on plugging in an external monitor with a higher resolution, you can enjoy the sweet, sweet performance that the laptop offers.
Being a 17.3-inch device, it has a fully-fledged mechanical keyboard, with a dedicated Numpad. It uses OMRON switches and has a per-key RGB backlight. You cant forget about the stereo speaker setup with DTS:X Ultra Audio technology, which allows for the most immersive experience. Spacial sound is very big in gaming, and companies always strive to innovate the space.
Dimensions
405 x 276 x 26 mm (15.94" x 10.87" x 1.02")
Price
Starting at $2265.00
All AORUS 17G configurations: