[Specs and Info] Samsung Galaxy Book Odyssey – Tiger Lake and RTX make for a destructive force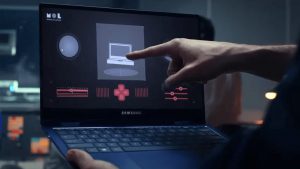 Yes, the title is real. Samsung has made a monster laptop, which combines the power of Tiger Lake and RTX graphics from NVIDIA to give you a device that can handle everything you throw at it and then some. The device in question is called the Samsung Galaxy Book Odyssey.
It's definitely an interesting choice for a name, referencing the epic Greek poem written by Homer and the ancient hero Odysseus. Will this laptop be Samsung's hero and make an impression on the whole market? We think it will, as when the Korean giant puts its mind onto something, there's rarely anything that could stop it.
Today we are giving you a quick overview of the Samsung Galaxy Book Odyssey.
Samsung Galaxy Book Odyssey: Full Specs
Design
The laptop comes in a premium metal body, which is similar to those of the other Galaxy Books. The form factor is pretty portable, despite the powerful hardware inside. The laptop weighs only 1.85 kg and is 17.7 mm tall, which is better than some less powerful laptops have for themselves. The design is very simple, but effective. It is subdued, with minimal branding, which plays a key role, as Samsung devices are always minimally branded, as the design itself says more than a logo ever could. That said, there is an Odyssey logo on the back. There are also two colors to choose from, either Mystic Silver or Mystic Blue.
Display
For the display, there is only one option and it is a 15.6-inch Full HD IPS screen. Besides that, there isn't any more info about the display, but we are curious as to why Samsung didn't put an OLED panel here. Now that would have been a killer combination. However, we are sure that Samsung has done their best and picked a good display, which should have wide enough color coverage and accurate colors, so you can delve in in some color-sensitive work.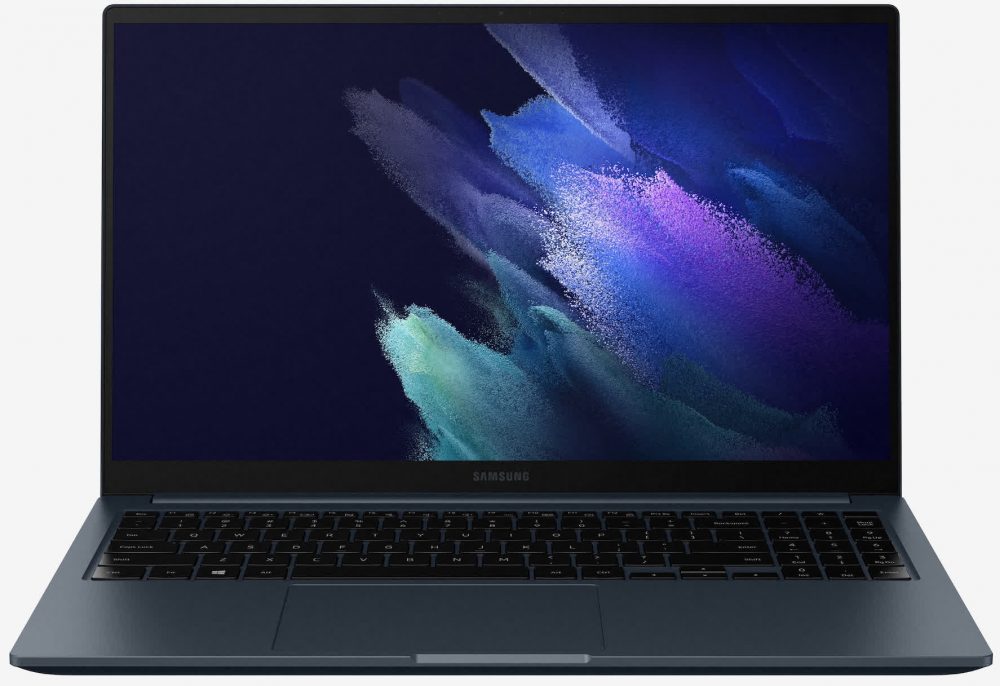 Specifications and features:
The hardware inside is pretty powerful and we still have to see if Samsung can properly take advantage of it. The laptop is powered by Tiger Lake CPUs, but not the 15W versions. Instead, it has the fully-fledged 35W versions, which come in the package of either the Core i5-11300H or the Core i7-11370H. These processors are more powerful than the G-units, but need the appropriate cooling, in order to reach that level of performance.
For the graphics, Samsung has chosen the RTX 3050 (Laptop) from NVIDIA. The laptop also supports the 3050 Ti, which would be even more powerful. It is safe to say that you would be able to do basically anything on the Odyssey, with even gaming not being out of the question. Even if the RTX 3050 and 3050 Ti only have half of the performance of the RTX 3060, it would still be a beast in Full HD.
You also get a very wide I/O, which consists of three USB Type-A3.2 Gen.1 ports, two USB Type-C 3.2 Gen.2 ports, HDMI and Ethernet connectors, and a MicroSD card slot. A backlit keyboard and a fingerprint reader are also a part of the mix, as well as a stereo speaker setup, tuned by AKG and with Dolby Atmos support.
Dimensions
356.6 x 229.1 x 17.7 mm (14.04" x 9.02" x 0.70")
Price
Starting at $809.00
All Samsung Galaxy Book Odyssey configurations: