[Specs and Info] Panasonic Toughbook FZ-40 – The Army's calling, they want their laptop back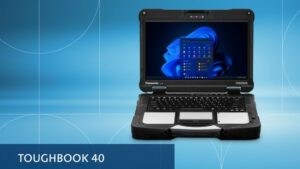 Every once in a while, we like to cover something different. While general-purpose laptops are our forte, it's nice to see what's out there. And today, we have something pretty out there.
Rugged laptops have existed for a while, and even Acer tried to blend them in with the mainstream market, using the Acer Enduro Urban N3, which in our opinion was pretty successful. However, the Panasonic Toughbook FZ-40 puts it in the dirt when it comes to ruggedness. It's also equipped with pretty similar hardware, so it's got some power.
Today we're giving you a quick overview of the Panasonic Toughbook FZ-40.
Panasonic Toughbook FZ-40: Full Specs
Design
We don't need to mention that the laptop is built like a tank, with a weight of 3.35 kg and the 53 mm profile speaking for itself. It has a handle and when closed, it can be carried like a briefcase. The exterior has a black edge, while the center is silver. You get Panasonic and Toughbook logos on the lid. The device is very modular, with the battery, storage, keyboard, and touchpad being replaceable. You can add additional security using a fingerprint reader module, along with an old-school disk player or additional I/O.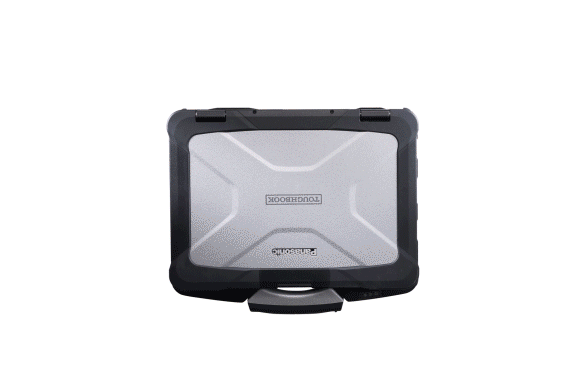 Display
There is only one display option, with a Full HD IPS panel. It's got whopping 1200 nits of brightness, which might challenge the sun in some regards.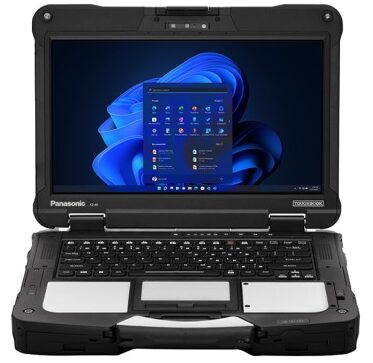 Specifications and features
In terms of hardware, there are two CPUs to choose from, both from Intel's Tiger Lake family. What is more, they are part of the Evo platform, which promises better performance, security, and stability, which we would think is especially important for this type of device.  Both the Core i5-1145G7 and the Core i7-1185G7 come with four cores and eight threads, along with 12 MB of cache. For graphics, we have the integrated Iris Xe Graphics G7, with either 80 or 96 Execution Units, which will be just fine for the type of work.
The laptop has both a 4G and a 5G modem inside, so it can be connected everywhere. The camera on the front can take Infrared images, and there is a four-microphone array.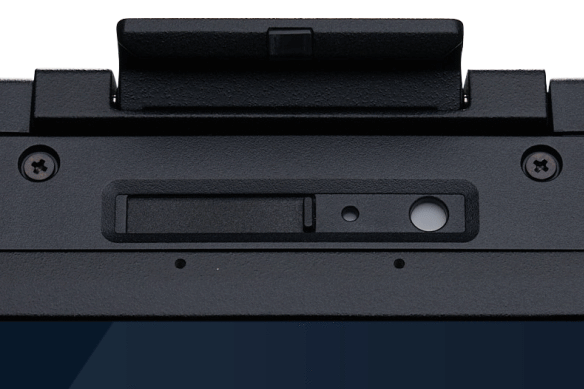 Dimensions
353 x 302.2 x 53 mm (13.90" x 11.90" x 2.09")
Price
Starting at $5700.00
All Panasonic Toughbook FZ-40 configurations: