[Specs and Info] NVIDIA reinforces laptops with the GeForce RTX 2050, MX 570, and MX 550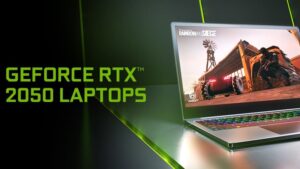 With the ongoing chip shortage and crypto mining, GPUs are a rare resource, with almost all desktop models going up in price. The former is also affecting the laptop world, as with less silicon being mined, there are fewer available resources for the production of chips. This is especially important now, as all manufacturers move to smaller-sized processes, they consume more silicon.
You also have to factor in that semiconductor manufacturers can only make a certain number of chips using for example a 6nm process. This is why NVIDIA is rehashing their older technologies, bringing back the 20-series cards both for desktops and laptops. These GPUs are still capable of gaming and productivity and are ready to be manufactured, as the production lines of the 12nm process are unoccupied.
Today we are giving you a quick overview of the GeForce RTX 2050 (Laptop), as well as the low-powered MX 570, and MX 550.

Specs table
| | NVIDIA GeForce RTX 2050 (Laptop) | NVIDIA GeForce MX570 | NVIDIA GeForce MX550 |
| --- | --- | --- | --- |
| CUDA Cores | 2048 | 2048 | 1024 |
| Clock speed (Base – Boost) | 1155 – 1477 MHz | 1087 – 1155 MHz | 1065 – 1320 MHz |
| TDP | 30 – 45 W | 25W | 25W |
| Memory capacity | 4 GB GDDR6 | 4 GB GDDR6 | 2 GB GDDR6 |
| Memory bus | 64-bit | 64-bit | 64-bit |
| Memory bandwidth | Up to 112 GB/s | 96.00 GB/s | 96.00 GB/s |
The interesting thing with these GPUs is that they all use a 64-bit memory bus, which is really weird, since even cards 5 and 6 years old use a higher 128 or 256-bit buses, which increases the bandwidth at which information can travel between the GPU and CPU. This could also be seen in the desktop RX 6500 XT from AMD, which drew a lot of criticism, as AMD went overboard in making the GPU unattractive to miners, causing it to be kind of a dud, offering fewer features and similar performance to 5 or 6-year-old cards.

GeForce RTX 2050
The RTX 2050 should be a good GPU for both 1080p gaming and productivity tasks, featuring RT Cores, Tensor Cores, and the NVIDIA Encoder, which will be of great help in video editing, rendering, and streaming. The GPU also comes with NVIDIA Optimus optimizer, which finds the balance between battery life and performance.

GeForce MX570 and MX550
The MX570 uses the Ampere architecture and should be the most powerful of the MX-series GPUs. Coming in as an upgrade to the MX450, the new MX550 has a healthy increase in CUDA cores from 896 to 1024 while lowering the clock speeds a little bit. The GPUs are targeting smaller and thinner laptops, that still want to be competitive when it comes to rendering, photo editing, and last but not least, gaming.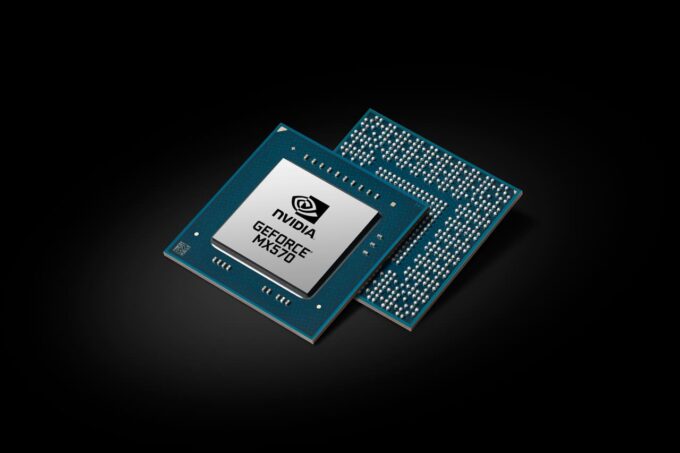 Currently, there are laptops only equipped with the GeForce MX570. However, the article will be automatically updated as soon as we spot an RTX 2050, or MX550-equipped device.

All laptops with the NVIDIA GeForce RTX 2050:
All laptops with the NVIDIA GeForce MX570:
All laptops with the NVIDIA GeForce MX550: