[Specs and Info] MSI Titan GT77 (12Ux) – the best time for a comeback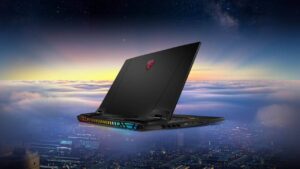 Long ago, there was a "laptop" from MSI called the Titan. We use the quotation marks, simply because there are desktops that are probably lighter than that device, which sported a weight of 4.50 kg and was very thick, with a profile of up to 42 mm.
Obviously, it was an overkill laptop that would be a burden to carry around, however, there was always a possibility of improving the device and making it a true laptop that you can carry around in the future.
MSI must think that 2022 is the right time, and we can't agree more. Hardware has become more efficient and powerful, with Intel specifically killing it with their Alder Lake processors. GPU performance has stagnated due to shortages, but the RTX Ampere architecture will still be an improvement over the older Turing chips, especially with the refinement and tweaks that have been done by NVIDIA. This means a new Titan, using Alder Lake and Ampere, this time in a significantly, smaller chassis.
Today we are giving you a quick overview of the MSI Titan GT77 (12Ux).
MSI Titan GT77 (12Ux): Full Specs
Design
The weight saving that MSI has managed to do while keeping up with the performing hardware and its cooling requirement is remarkable. The Titan comes with a luxury chassis, according to MSI, which we assume stands for metal, which should mean a pretty durable laptop. However, even if it was made of plastic, with a weight of 3.30 kg and a 23 mm profile, it would be as strong as a tank. The design itself features a sculpted lid with an RGB MSI logo and two lines that follow the bulging hinge covers.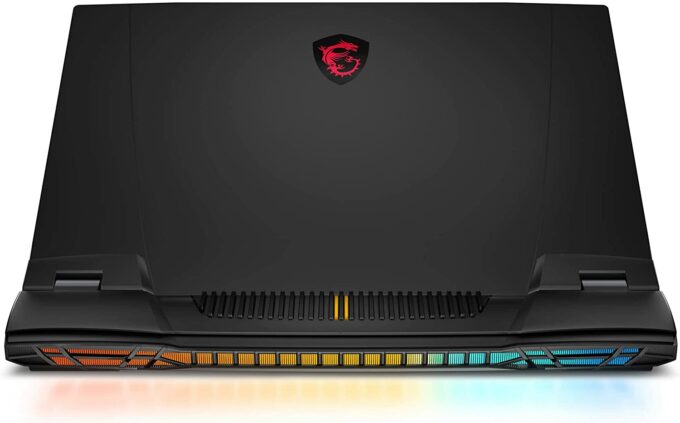 The base extends far beyond the lid on the rear end, with a large grill that is there to place the heat away. If you run your system in a high load, nothing's stopping you from reheating your dinner or cooking something on top. The rear heat vents also have RGB inside them, which can be synced with the keyboard and the logo on the lid.

Display
MSI keeps it simple with only one display option. The IPS panel has a 17.3-inch diagonal, 4K UHD resolution, and a 120Hz refresh rate. MSI gives no information about the color coverage, but the panel does support True Color, so we are pretty certain that you should be able to use it for Design work, especially at this resolution.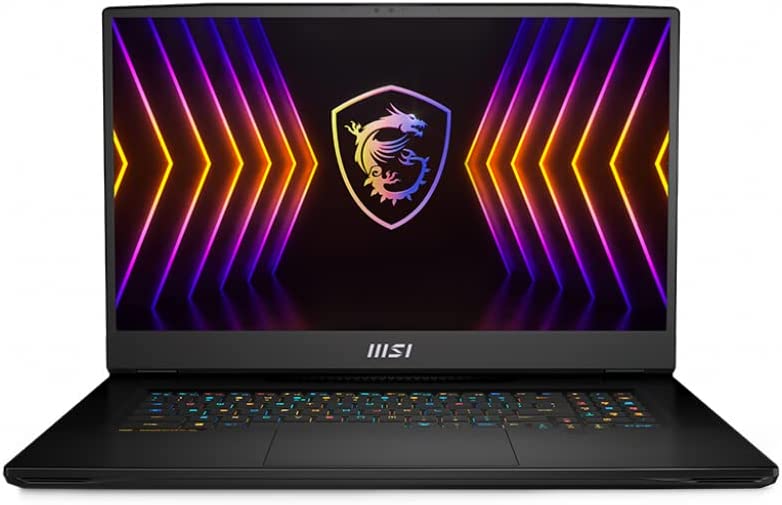 Specifications and features
The laptop uses Alder Lake HX processors, with the Core i7-12800HX and the Core i9-12900HX, which can push their TDP as high as 75W. Both CPUs have 16 cores and 24 threads, with the Core i9 also sporting a total of 30MB of cache. All in all, you will be able to do all the heavy computational work that your heart desires. On the GPU front, the base model has a 150W RTX 3070 Ti, which should handle most of your 4K needs. However, MSI didn't make the Titan for that GPU. They made it so that it can get the best out of the 175W RTX 3080 Ti, which comes with 16GB of GDDR6 memory.
On the inside, there is a massive cooling setup with 4 fans, 7 heat pipes, and a total of 6 exhaust vents, allowing the hot air to escape through all means necessary.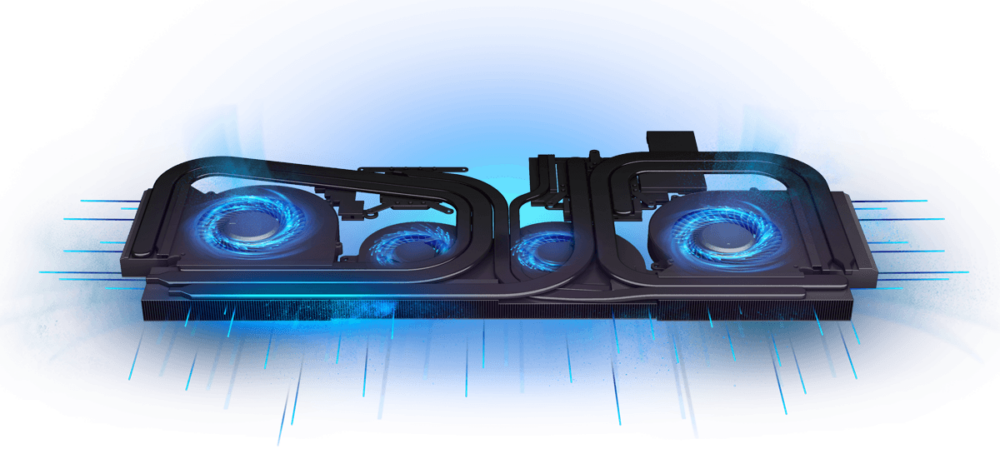 The laptop has workstation-level upgradeability, with a total of four SODIMM RAM slots and four M.2 PCIe x4 slots, one of which fits PCIe Gen 5 drives. The keyboard on the device is a masterpiece, using Cherry MX switches that have a low-profile design, which keeps the thickness of the laptop under an inch.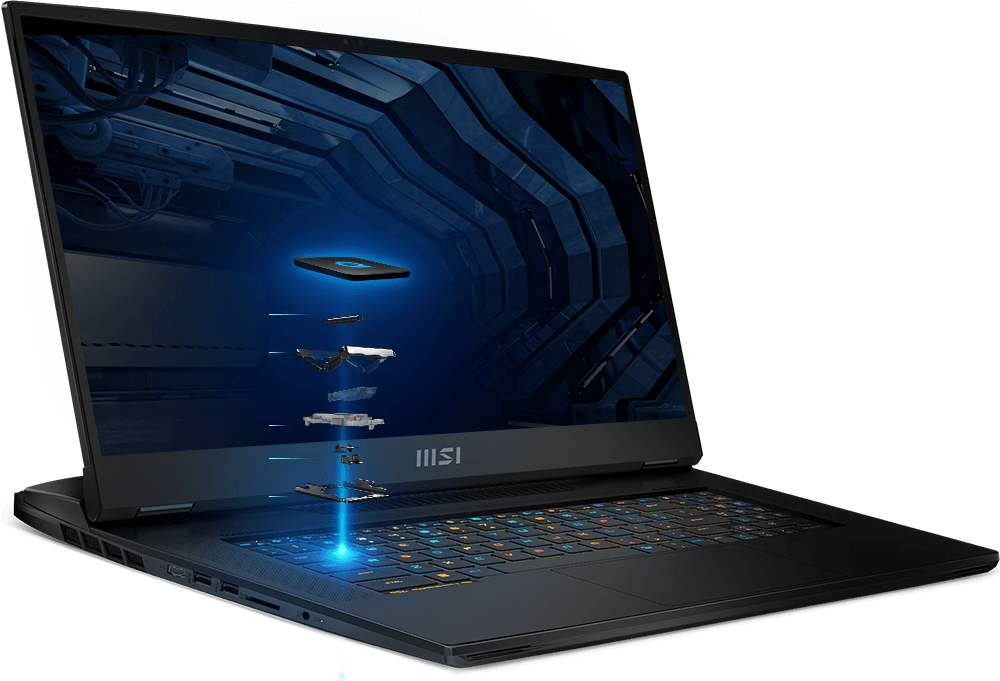 The I/O on the laptop is one of its hidden perks, coming with three USB Type-A 3.2 (Gen. 2) ports for 10Gbps file transfer, two USB Type-C 4.0 ports with Thunderbolt 4 support, an HDMI 2.1 port, which can output an 8K signal at 60Hz or a 4K signal at 120Hz, a Mini DisplayPort, an SD card reader, an Ethernet port, and a 3.5 mm audio jack.


Dimensions
397 x 330 x 23 mm (15.63" x 12.99" x 0.91")
Price
Starting at $6499.00
All MSI Titan GT77 (12Ux) configurations: