[Specs and Info] MSI Stealth 15M (B12Ux) and Stealth 17M (A12Ux) – Trying to be as quiet as possible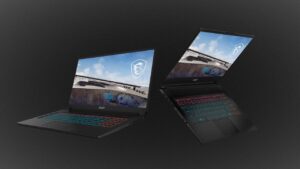 MSI's continuing triumph in their business and daily-driver market resulted in the creation of the Stealth series, devices that try to be as minimal as possible, like the spies of the laptop world. There are two variants, either the 15M or the 17M, which have a lot in common, in terms of hardware, but come with some subtle differences, mainly in the design.
Today we are giving you a quick overview of the MSI Stealth 15M (B12Ux) and Stealth 17M (A12Ux).
Full Specs: MSI Stealth 15M (B12Ux) / Stealth 17M (A12Ux)
MSI Stealth 15M (B12Ux) configurations:
MSI Stealth 17M (A12Ux) configurations:
Design
Despite the Stealth name, the two laptops make it easy to spot them, thanks to the RGB MSI logo on the lid, which features not only the well-designed wordmark but also the infamous Dragon logo, which is usually reserved for their gaming machines. The two laptops come only in Black, which is the only true choice for a notebook called Stealth. The matte finish accentuates this even further, while the sharp edges and slightly rounded corners give it a bit of elegance. The main difference between them is the lack of a NumPad on the Stealth 15M, due to size constraints.
| | Weight | Height |
| --- | --- | --- |
| MSI Stealth 15M (B12Ux) | 1.80 kg (4.0 lbs) | 17 mm (0.67″) |
| MSI Stealth 17M (A12Ux) | 2.20 kg (4.9 lbs) | 21.55 mm (0.85″) |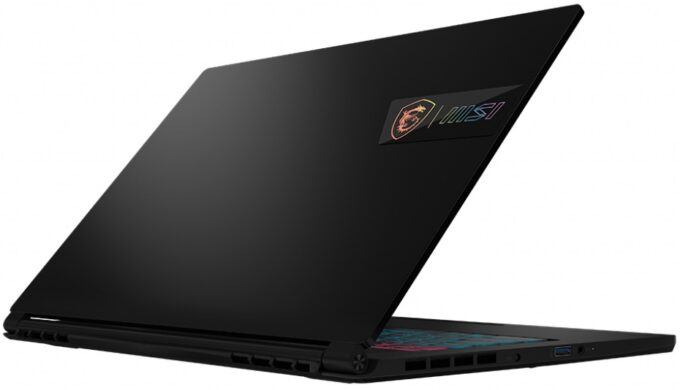 Display
Both laptops come with a Full HD IPS panel with a 144Hz refresh rate. Sadly, there is no information regarding color reproduction, so we are left in the dark, at least until we review one, or both of them.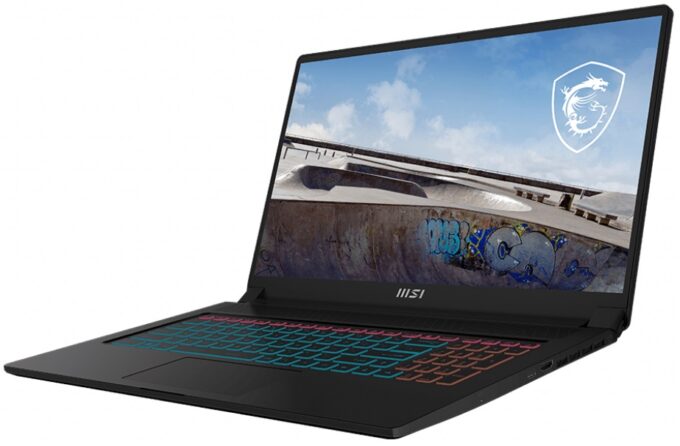 Specifications and features
There is a single CPU + GPU combination. The laptop uses the Core i7-1260P, which comes with 12 cores and 16 threads. There are 4 Performance cores with hyperthreading and 8 Efficiency cores, which come with a single thread per core. The CPU should remain efficient under any load, thanks to the high amplitude between the base and boost speeds, allowing the chip to swiftly adjust its speeds, depending on temps and workloads.
For graphics, we have the integrated Iris Xe Graphics G7 paired with the discrete RTX 3060, which sports a 75W TGP. This should ensure good gaming performance and good performance in Creator apps thanks to Intel Deep Link and Quick Sync, which can utilize both the discrete and integrated GPU.
The cooling consists of the Cooler Boost 5 solution, with 4 heat pipes, and two fans, which have extra thin blades, in order to reduce the noise output.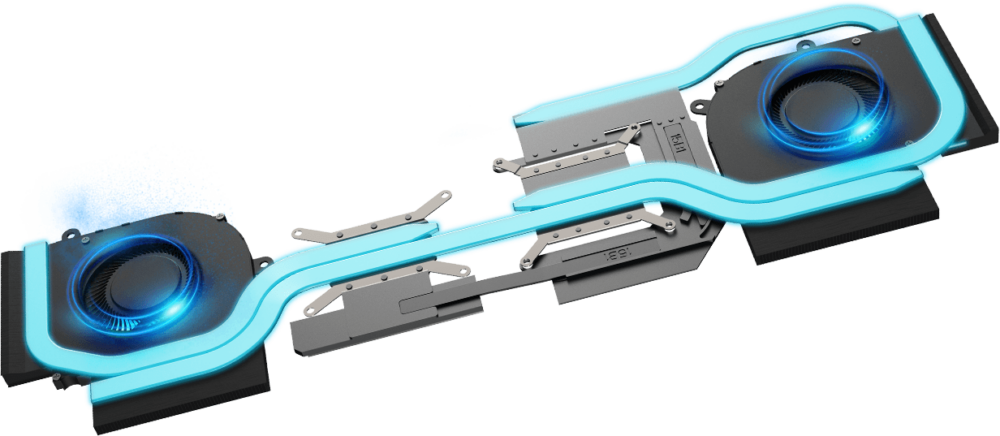 All MSI Stealth 15M (B12Ux) configurations:
All MSI Stealth 17M (A12Ux) configurations: