[Specs and Info] MSI Modern 14 (C12Mx) and Modern 15 (B12Mx) – Efficiency above all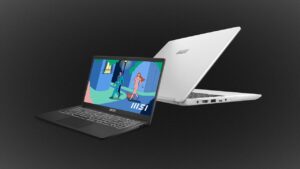 The Modern 14 and Modern 15 are tastefully created to handle the computing needs of the mass consumer. Using some of the most efficient Alder Lake U-series chips with a 15W TDP limit, integrated graphics, and Full HD IPS displays. The laptops are ideal for daily use bringing enough power for media consumption and mid to heavy multitasking.
Today we are giving you a quick overview of the MSI Modern 14 (C12Mx) and Modern 15 (B12Mx).
Full Specs: MSI Modern 14 (C12Mx) / Modern 15 (B12Mx)
MSI Modern 14 (C12Mx) configurations:
MSI Modern 15 (B12Mx) configurations:
Design
While not as premium as their Prestige siblings, the Modern series offers more inexpensive laptops, which means a plastic lid and chassis. The laptop has a softer appearance, with rounded edges and corners on the chassis and base. The laptops are also slightly thicker, thanks to the plastic backing. In terms of branding, there is a single MSI logo on the lid, featuring the new logo, which the manufacturer uses for its Creator and Business series. There are differences between the Modern 14 and 15, in the design, as the larger laptop has a NumPad.
| | Weight | Height |
| --- | --- | --- |
| MSI Modern 14 (C12Mx) | 1.40 kg (3.1lbs) | 19.35 mm (0.76″) |
| MSI Modern 15 (B12Mx) | 1.70 kg (3.7lbs) | 19.9 mm (0.78″) |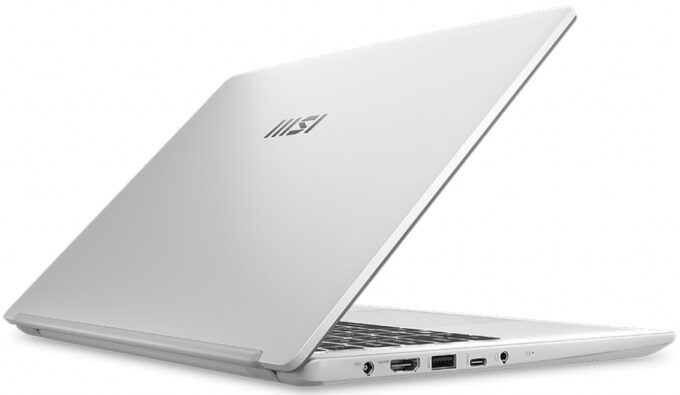 Display
The two laptops both come with an FHD IPS display. Being that these aren't Creator or Premium devices, the displays don't need to come with high color coverage and accuracy. However, for the comfort of the consumer, we hope that the panels are PWM-free across all brightness levels.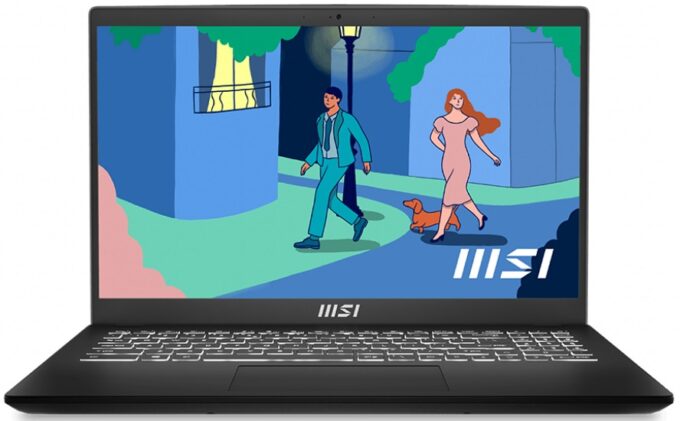 Specifications and features
The laptops are powered by the most efficient Core-series of processors with two Alder Lake-U CPUs for each laptop. The Modern 14 gets lower-powered CPUs with the Core i3-1212U and Core i5-1235U. With base speeds of 0.9 GHz, you can see where Intel stands with these chips. On the Modern 15, there is the same i5-1235U and a new Core i7-1255U with 10 cores, 12 threads, and a base speed of 1.20 GHz. However, all of these CPUs have very high boost speeds north of 4.00GHz, so it's up to MSI to harness that potential properly. In terms of graphics, we only get the integrated Iris Xe Graphics G7 with either 64EU, 80EU, or 96EU.
Features-wise, the laptop has two USB Type-A 2.0 ports, which are fine for peripherals, but data transfer speeds will suffer, a single USB Type-A and a USB Type-C 3.2 (Gen. 2) ports, an HDMI 2.0 port, a MicroSD card reader, and a 3.5 mm audio jack.
All MSI Modern 14 (C12Mx) configurations:
All MSI Modern 15 (B12Mx) configurations: