[Specs and Info] MSI Crosshair 15 (C12Vx) and Crosshair 17 (C12Vx) – Weirdly, it feels like a downgrade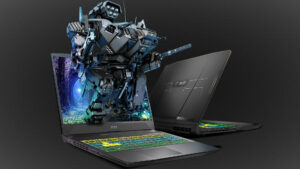 While the Crosshair series from MSI heavily markets its ability to deliver high-refresh-rate and high fps gameplay in shooter games, the laptop is a lot more capable than that. Last year's model came prepared with high-powered GPUs, including a 140W RTX 4070, as well as a fantastic QHD display that managed to reproduce almost the entire DCI-P3 gamut, putting many Creator laptops on notice. For 2023, MSI is still using the Alder Lake processors, however, we see a downgrade from last year. In terms of graphics, the RTX 40-series makes an appearance, with lower TGPs than we would expect.
Today we're giving you a quick overview of the MSI Crosshair 15 (C12Vx) and the Crosshair 17 (C12Vx).
Full Specs: MSI Crosshair 15 (C12Vx) / Crosshair 17 (C12Vx)
MSI Crosshair 15 (C12Vx) configurations:
MSI Crosshair 17 (C12Vx) configurations:
Design
The Crosshair series definitely has that gamer-y look, with an angular design, lines, and shapes on the lid, as well as aggressive heat vents. Last year, we saw a special Rainbow6 variant, with an interesting paint job, however, for 2023, we expect a more subdued black color that will fit better in any scenario. Last year, the Crosshair had an aluminum lid, while the rest was plastic, so we expect the same to be the case in 2023. In terms of weight and height, the Crosshair 15 weighs 2.30 kg and has a profile of 26.9 mm, while the bigger Crosshair 17 weighs 2.70 kg and is slightly thicker, at 27.2 mm.

Display
The Crosshair 15 comes with two Full HD IPS panels with either 144Hz or a 240Hz refresh rate. The Crosshair 17 offers a Full HD 300Hz display.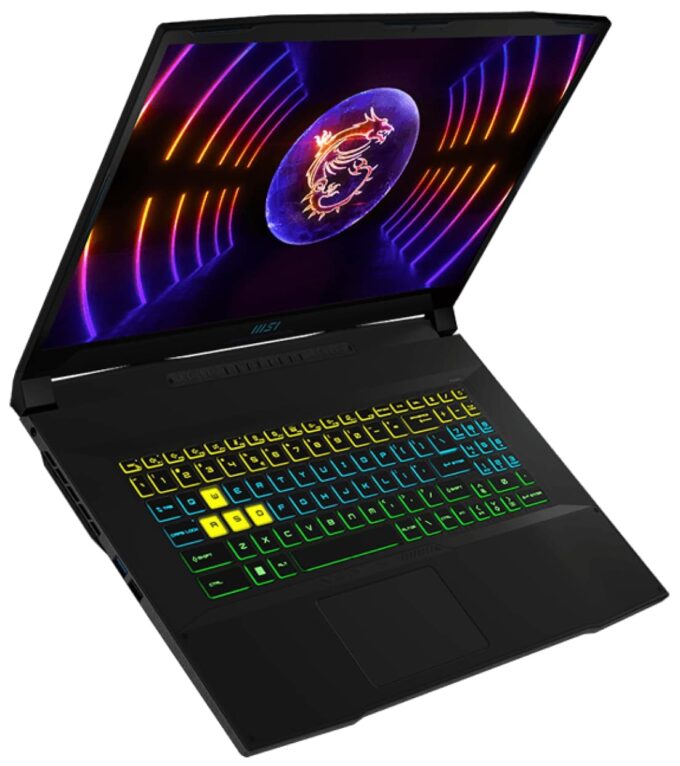 Specifications and features
Both laptops are powered by the Core i7-12650H, which is considerably less powerful than the Core i7-12700H that we had last year. In terms of graphics, while the new 40-series is very welcome to be here, we're surprised by the 105W power limit of the RTX 4050, RTX 4060, and RTX 4070. While we still have to see how all these new components perform, we'd much rather recommend you go for a higher-powered variant of the 40-series.
All MSI Crosshair 15 (C12Vx) configurations:
All MSI Crosshair 17 (C12Vx) configurations: