[Specs and Info] MSI CreatorPro M17 (A12Ux) – Is there space for another MSI Creator laptop?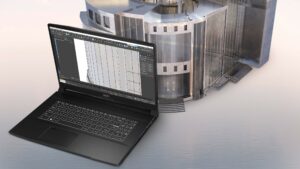 MSI is offering too many creator laptops, all of which have the same hardware. This could only lead to confusion among consumers. Today we have another Creator laptop from MSI, the CreatorPro M17 (A12Ux). It's got a familiar design and suitable hardware, which might not be from the latest 13th Gen and RTX 40-series, however, what we have here will still offer plenty of performance. We also hope to see a good display, as from the looks of it, this is once again a gaming laptop with a hot swap of hardware in order to fit the Creator laptop mold.
Today we're giving you a quick overview of the MSI CreatorPro M17 (A12Ux).
MSI CreatorPro M17 (A12Ux): Full Specs
Design
The design of the machine resembles a lot of MSI's more budget gaming laptops, with what looks like a fully plastic chassis. There are heat vents on the back and the sides, which means proper airflow to the components inside. The laptop is fully black, along with a black MSI logo. On the base, there's a fully backlit keyboard, a fingerprint reader embedded in the touchpad, and the pad itself. In terms of dimensions, the laptop's weight hovers around 2.67 kg and 2.73 kg, while the thickness sits between 25.85 mm and 28.85 mm.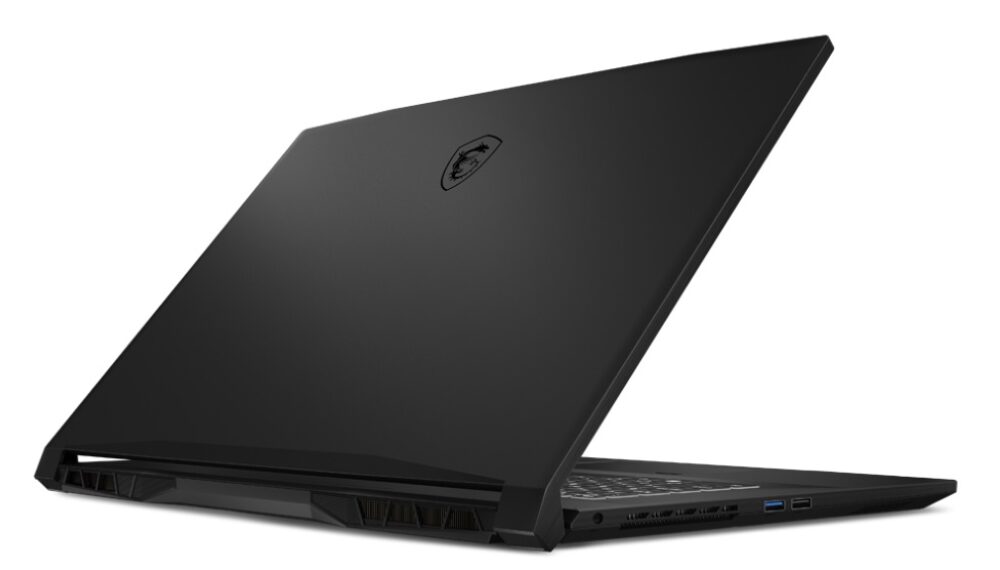 The laptop comes with one USB 2.0 port, two USB Type-A 3.2 (Gen. 1) ports, one USB Type-C 3.2 (Gen. 1) port, an HDMI 2.1 port, a LAN port, and a 3.5 mm audio jack.

Display
The display of the CreatorPro M17 has a Full HD resolution with a 144Hz refresh rate and an IPS panel. While MSI goes all out with marketing the laptop to designers, programmers, and heavy users, it doesn't specify the display's characteristics, such as brightness, color coverage, or any type of accuracy certifications that it may have. It's really weird since if you miss to highlight some of your laptop's most important qualities, you just leave potential consumers on the table for other manufacturers to grab.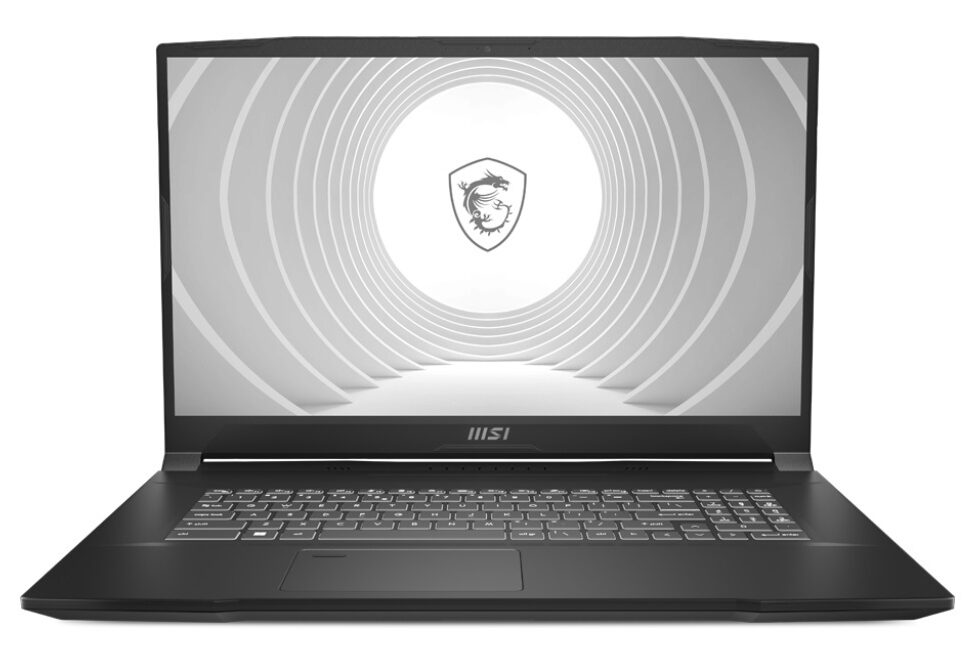 Specifications and features
Lastly, the laptop is powered by a Core i7-12700H, a 14-core CPU which was one of, if not the most powerful CPU in 2022. Now, Intel's bringing a lot more powerful processors with its 13th Gen Raptor Lake-HX series, which have even more cores and more performance. Of course, you have to pay a premium for these machines, so there's definitely still a place for the CreatorPro M17 in the market. For graphics, you rely on the NVIDIA RTX A-series of pro-grade GPUs, including the RTX A1000, A2000, and A3000. All of these GPUs are built using the same nodes as the RTX 30-series, so they're pretty similar to their gaming-oriented counterparts. For example, the RTX A1000 and A2000 use the same die as the RTX 3050 and RTX 3050 Ti, while the RTX A3000 shares its chip with the RTX 3070 and 3070 Ti. This means that after you're done with your work, you can quickly switch to gaming.
Dimensions
398 x 273 x 28.85 mm (15.67" x 10.75" x 1.14")
All MSI CreatorPro M17 (A12Ux) configurations: