[Specs and Info] MSI Creator M16 (B12Ux / B12Vx / B13Ux / B13Vx) – Transforming the Katana into something different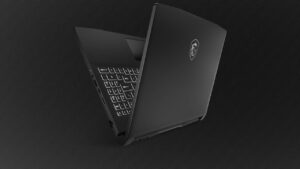 MSI has been pretty good with its Creator laptops, being able to differentiate its products from its Gaming laptops, mainly by making them thinner and sleeker. Today we have the Creator M16, which is the lower-end Creator machine from MSI. For that, it uses the same chassis as its Katana and Sword laptops, so we don't expect the best build quality. However, if you're looking for a machine on a budget, the rest, like the display and hardware are much more important. This is where the laptop is better, offering 16:10 displays and powerful hardware from two generations (more on that below).
Today we're giving you a quick overview of the MSI Creator M16 (B12Ux / B12Vx / B13Ux / B13Vx).
MSI Creator M16 (B12Ux / B12Vx / B13Ux / B13Vx): Full Specs
Design
As we said, the chassis of the Creator M16 looks the same, at least in images, as the Katana and Sword gaming laptops from MSI. There's a black chassis, with a silver MSI Dragon logo. However, it's not an entire carbon copy of the Katana, as the M16 is made entirely of aluminum. This should give you a more premium feel when using it, while also improving its durability. Compared to the Katana and Sword laptops, it's a bit thinner, with a profile of 23.95 mm, while weighing only 2.26 kg, which is good for a 16-inch device.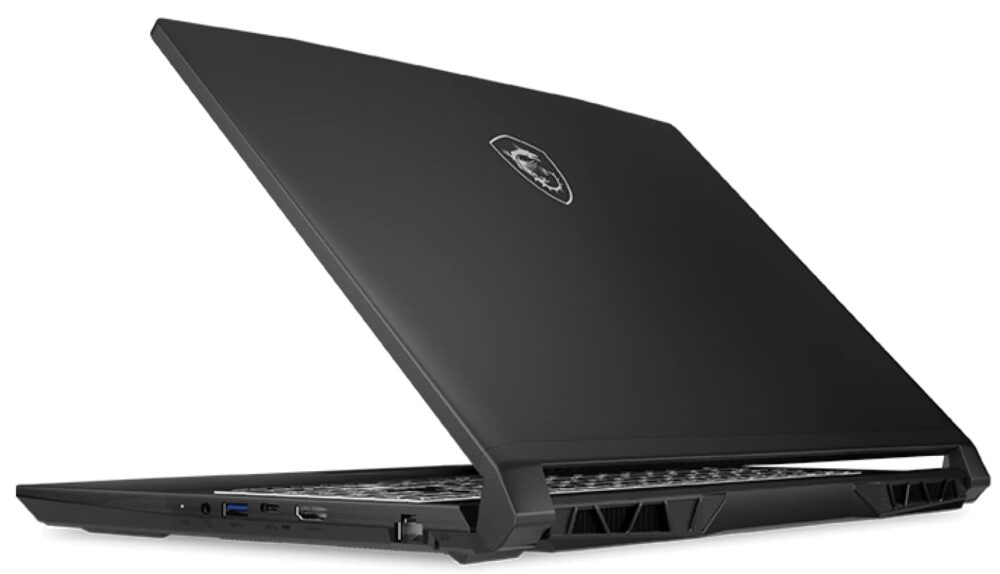 Display
The M16 offers two displays with a 16:10 aspect ratio. The base configuration comes with a Full HD+ IPS panel. If you want to treat yourself to more pixels, you can get a QHD+ IPS panel. Both should bring great color coverage and accuracy, otherwise, the purpose of the laptop flies straight out of the window. Sadly, MSI doesn't give any info about it, which is jarring, since companies generally like to brag about features.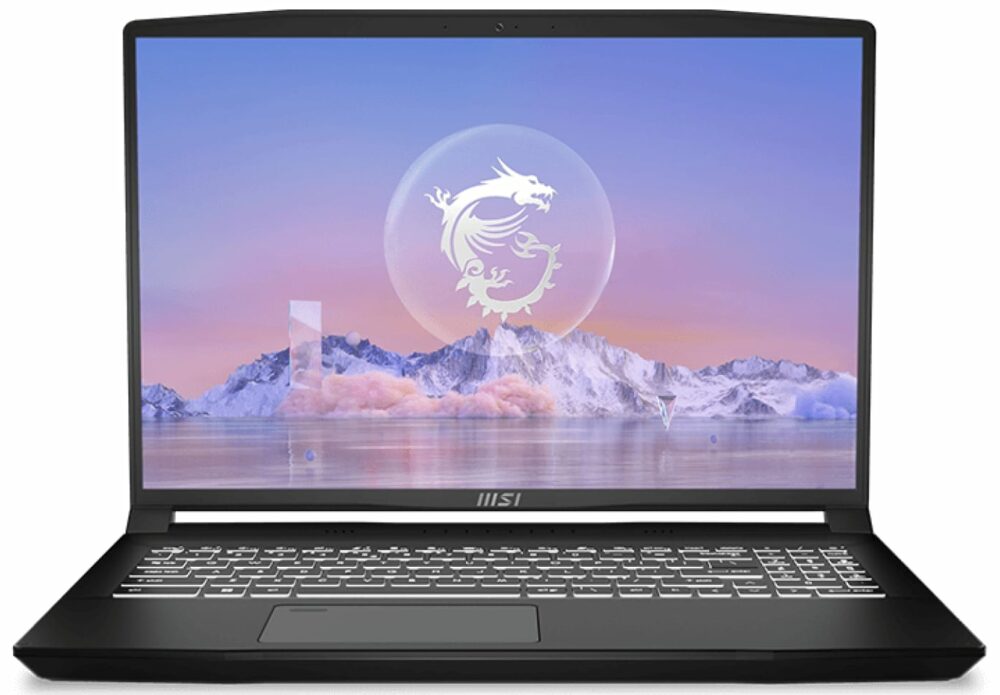 Specifications and features
As we said above, there's hardware from not only one generation. For processors, you can pick between the Core i7-12700H and the Core i7-13700H, both of which come with 14 cores and 20 threads. The newer, 13th Gen chip supports the faster DDR5-6400MHz memory, while also having some slightly faster clock speeds, reaching the 5.00 GHz mark. For graphics, the laptop kicks off with the 75W RTX 3050, which is improved for 2023. Firstly, it gets 6GB of GDDR6 memory, which was the only glaring issue that could deter somebody from picking up a 3050 laptop. It also has a higher CUDA core count, matching the RTX 3050 Ti. If you want a taste of the new 40-series, you can upgrade to a 105W RTX 4050, which also has 6GB of GDDR6 memory.
For cooling, MSI places a setup with 4 pipes and two fans. The pipes have been flattened out, to spread out the contact surface as much as possible, in order to improve heat dissipation.

The port selection of the laptop is decent. There are two USB Type-A 3.2 (Gen. 1) ports, as well as one USB Type-C 3.2 (Gen. 1) port, which can be used to connect to an external monitor. You can connect an additional monitor with an HDMI 2.1 port. The rest of the I/O consists of a LAN port, a 3.5 mm audio jack, and a Type-A 2.0 port, which we advise you to use for a mouse, as the transfer speeds are really slow.

Dimensions
359 x 259 x 23.95 mm (14.13" x 10.20" x 0.94")
Price
Starting at $1299.99
All MSI Creator M16 (B12Ux / B12Vx / B13Ux / B13Vx) configurations: