[Specs and Info] Meet the Tecra family from Dynabook – business laptops in all shapes and sizes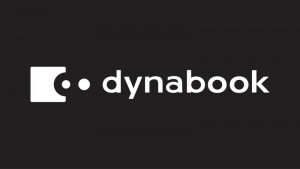 Dynabook is expanding quickly. Some people might even say that they are doing it too quickly. Truth be told, they need some lines drawn and their portfolio needs to be more structured. Right now, it's all a big mess, with overlapping marketing and no variance between the laptops.
You should always start small and establish some foundation devices, and build off of that. Today we will take a look at their Tecra family of notebooks, which are well equipped to handle your daily business needs.
Full Specs: Dynabook Tecra A30-G / Tecra A40-G / Tecra A50-J

Design
In terms of design, the laptops all look similar, especially the Tecra A30 and Tecra A40. The Tecra A50 does have several differences, which stem from it being using a 15-inch form factor, which includes a NumPad for the keyboard, which is lacking on the A30 and A40. The laptops are all well built, with the build materials not being specified, but Drynabook likes to brag about the MIL-STD-810H certification, which uses a variety of tests to determine the durability of a product. The tests include humidity, drops, shock, vibration, and extreme temperatures. All laptops have a sleek and minimal exterior, with the Navy blue color, which is used by all Dynabook devices.
| | Weight | Height |
| --- | --- | --- |
| Tecra A30-G | 1.20 kg (2.6 lbs) | 19.9 mm (0.78″) |
| Tecra A40-G | 1.47 kg (3.2 lbs) | 19.9 mm (0.78″) |
| Tecra A50-J | 1.65 kg (3.6 lbs) | 19.9 mm (0.78″) |
Display
In terms of displays, all laptops get the same options, with the obvious difference between them being the size. The entry models come with a TN panel which has a resolution of 1366 x 768p. If you don't fancy a TN panel, Dynabook offers a Full HD IPS one. Both panels have an Anti-glare coating, which should improve visibility.
Specifications and features
The Tecra A30 and A40 have the same specifications, while the Tecra A50 brings different hardware. Starting with the 13-inch and 14-inch laptops, they have the Celeron N5205U and the Comet Lake U-series of chips, which start with the Core i3-10110U and can go as high as the Core i7-10810U. These CPUs are older, but they will do a fine job for business and enterprise tasks, such as video calls, meetings, and presentations.
Moving onto the Tecra A50, it has Tiger Lake G-series processors, which start with the Core i3-1115G4 and end with the Core i7-1185G7, meaning that they include the Evo certified chips (Core i5-1145G7 and Core i7-1185G7). In terms of graphics, the A30 and A40 have the Intel UHD Graphics, which are getting quite old now but will do okay in the previously mentioned business tasks.
The A50 uses the Iris Xe Graphics, which are a hot commodity in the iGPU space. They are by far the best performing integrated graphics solution that we have right now. They can handle a lot of stuff, including games, which was previously unheard of.
In terms of features, all laptops are Windows 11 ready, which means that they come with a TPM 2.0 chip and a BIOS created specifically for these machines, meaning that the notebooks are secured from hardware tampering. The Webcams onboard have IR face authentication, while a fingerprint reader is present on all devices. Dynabook states that the laptops will also bring at least 10 hours of battery life.
Dimensions
329 x 229 x 19.9 mm (12.95" x 9.02" x 0.78")
Dimensions
358.2 x 236.9 x 19.9 mm (14.10" x 9.33" x 0.78")
All Dynabook Tecra A30-G configurations:
All Dynabook Tecra A40-G configurations:
All Dynabook Tecra A50-J configurations: