[Specs and Info] Meet the IdeaPad 3 (14) and 3i (14) from Lenovo: lightweight and powerful multi-purpose machines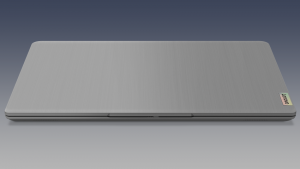 Lenovo is the king in the laptop market, holding the #1 spot for what feels like an eternity. From 2011 onwards, they have been increasing their market share slowly but steadily, and now supply around 25% of the world's PCs and laptops. This allows them to just flood the market with devices, as once you're on top, everyone is out to get you and you need as big of an army as possible.
Today we will take a look at one new member of said army, the IdeaPad 3 (14) and 3i (14) (i stands there to suggest that the device uses Intel hardware). Such variety is what gives Lenovo an edge over everyone else.
Today we are giving you a quick overview of the Lenovo IdeaPad 3 (14) and IdeaPad 3i (14).
Full Specs: Lenovo IdeaPad 3 / IdeaPad 3i
Lenovo IdeaPad 3 (14) configurations:
Lenovo IdeaPad 3i (14) configurations:
Design
The design is pretty simple and straightforward. You get a minimal chassis made of plastic and a lid that uses a combination of polycarbonate and plastic. There are three colors to choose from, with either Abyss blue, Arctic grey, or Sand, all of which have a great brushed finish. In terms of weight and height, as we said before, the device is pretty portable, weighing only 1.41 kg, while being 19.9 mm tall.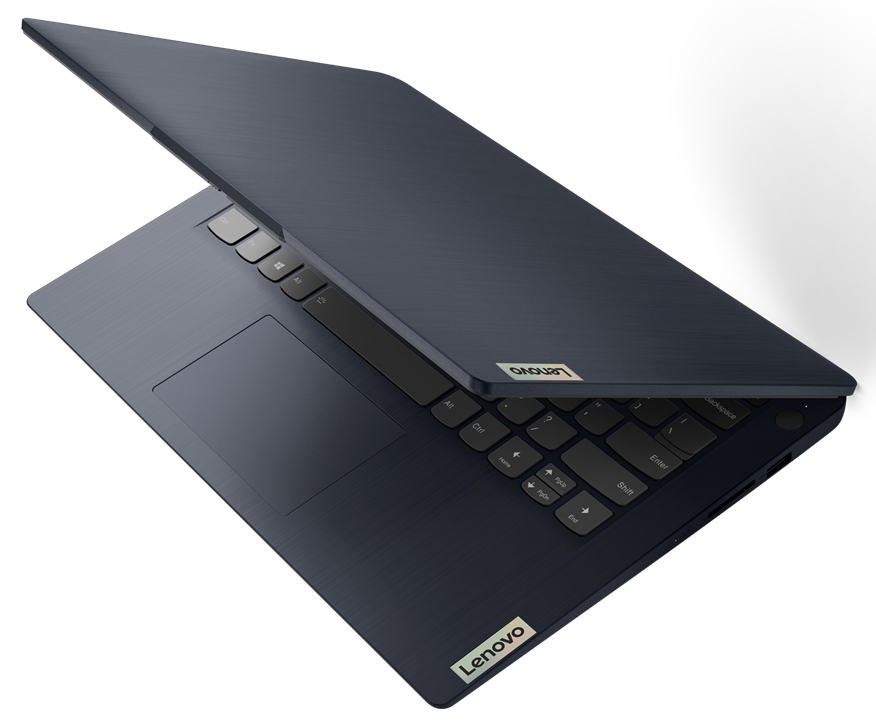 Display
When it comes to the displays, both laptops offer the same panels, regardless if you pick the Intel or AMD version. There are two panels to choose from, each sporting a diagonal of 14 inches and a Full HD resolution. The difference between them is that the first display uses a TN panel and has a max brightness of 250 nits, while the other has an IPS panel and ups the max brightness to 300 nits. IPS panels generally have a wider viewing angle and better color reproduction, so it's the better choice of the two.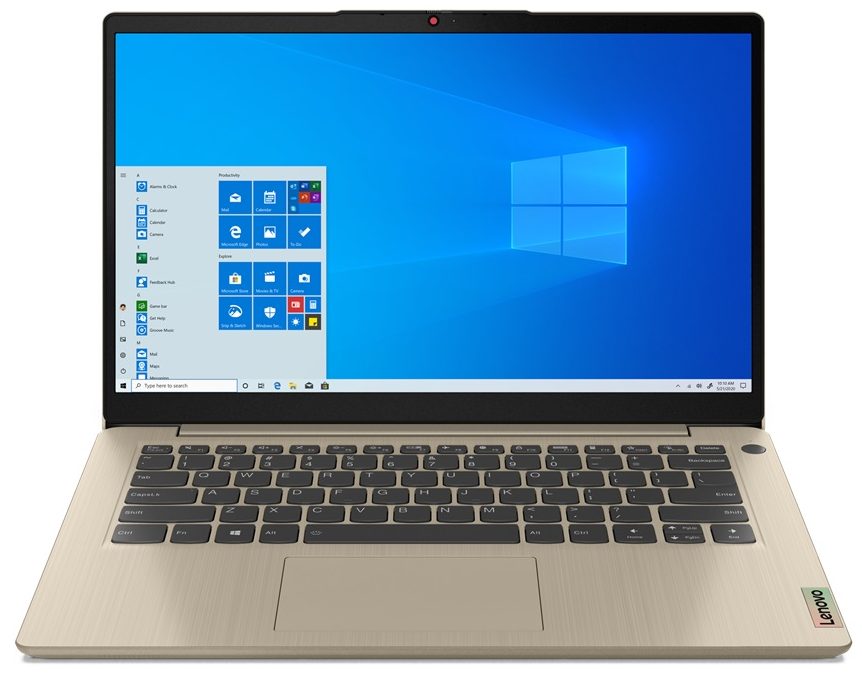 Specifications and features
We'll start off with the AMD variant, which has three CPUs out of the Ryzen 5000 U-series. The beginner configuration comes with the Ryzen 3 5300U, but you can spec it out as high as the Ryzen 7 5700U. Keep in mind that these CPUs still use the older Zen 2 architecture, so you aren't really getting an upgrade besides the increased boost clock speed, of course. These CPUs are also outfitted with the RX Vega 6 or 7, which are AMD's iGPU offerings.
Going over to the Intel side, the configurations start with the Intel Celeron 6305 and can go as high as the Core i7-1165G7. Tiger Lake has given new life to Intel as CPUs using the architecture perform really well, while being decently power efficient. The Intel variant also has discrete graphics in the faces of the MX 350 and MX 450 from NVIDIA, besides the Irix Xe Graphics iGPUs.
The laptop offers a fingerprint reader, as well as a backlit keyboard. It has a dual-array microphone and a stereo speaker setup with Dolby Audio support.
All Lenovo IdeaPad 3 (14) configurations:
All Lenovo IdeaPad 3i (14) configurations: