[Specs and Info] Lenovo Yoga Slim 7 Carbon and IdeaPad Slim 7 Carbon: Experimenting with new materials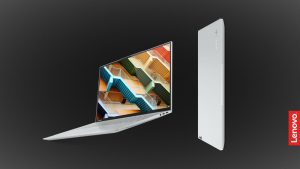 Lenovo is known to do quite a bit of R&D and experimentation when it comes to materials, not being shy to utilize stuff such as carbon fiber and even titanium. Usually, they do so under their ThinkPad X1 series, however, this time they feel ready to put carbon fiber on one of their more niche devices. This is a good move, as other manufacturers are already putting out carbon fiber laptops, such as the Dell XPS 13 9310.
Today we have the Lenovo Yoga Slim 7 Carbon (14″), along with its non-convertible relative, the IdeaPad Slim 7 Carbon (14″).
Full Specs: Lenovo Yoga Slim 7 Carbon (14″) / IdeaPad Slim 7 Carbon (14″)

Design
Regardless of which laptop you pick, convertible or not, you're getting premium build materials. The lid is crafted from Carbon fiber, while the chassis is made of aluminum/magnesium alloy. The laptop is also very portable. featuring a weight of 1.1 kg and a thickness of only 14.9 mm. With the laptop being this lightweight, durability may be of concern, but you really shouldn't worry, as magnesium is a really tough material, being able to handle a lot of stress.

Design
Both versions get an identical display, with the sole difference being the touchscreen support that is found on the convertible laptop. It comes with a 14-inch diagonal, and uses an OLED panel, giving it an infinite contrast ratio. It has 400 nits of brightness, a resolution of 2.8K or 2800 x 1800, 100% DCI-P3 color coverage, a 90Hz refresh rate, along with Dolby Vision and DisplayHDR 500 support. The display is absolutely ready for color-sensitive work, which designers and artists will very much appreciate.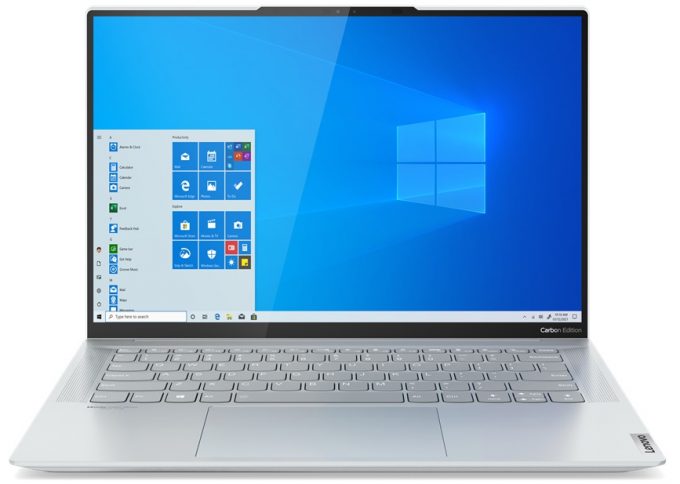 Specifications and features
The Yoga Slim 7 is powered by either the Ryzen 5 5600U or the Ryzen 7 5800U, which both offer snappy performance, while also not sacrificing battery life. The Ryze 8 5800U has so far performed exceptionally in whatever laptop we have tested it. The non-convertible laptop only offers the Ryzen 7 5800U. In terms of graphics, the Yoga laptop uses the integrated RX Vega 7 and RX Vega 8. The IdeaPad Slim 7 only offers the discrete MX450.
The laptop has Wi-Fi 6 and Bluetooth 5.1 support, along with a backlit keyboard and a 4-speaker setup which has Dolby Atmos and SmartAMP support.
All Lenovo Yoga Slim 7 Carbon (14″) configurations:
All Lenovo IdeaPad Slim 7 Carbon (14″) configurations: