[Specs and Info] Lenovo V14 and V15 Gen 3 – Entry level computing keeps improving at a steady pace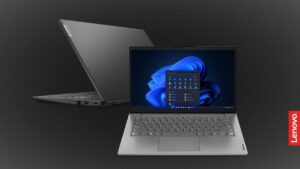 If you want an affordable notebook with a spec of quality, Lenovo usually offers it with their IdeaPad 3 series. However, they have another trick up their sleeve, repurposing the IdeaPad platform and creating the V-series, which cuts some of the features but also lowers the price by a decent amount.
Still, the V-series still outsmart a lot of other manufacturers, bringing decent designs and a wide hardware selection. Today, we're here to take a look at the Gen 3 V-series laptops, whihc will take center stage in 2022's back-to-school market, as people gear up for the fall.
Today, we're giving you a quick overview of the Lenovo V14 Gen 3 and V15 Gen 3.
Full Specs: Lenovo V14 Gen 3 / Lenovo V15 Gen 3
Lenovo V14 Gen 3 configurations:
Lenovo V15 Gen 3 configurations:
Design
Since the V-series is based on the IdeaPad 3 lineup, they reuse the same design, with a plastic chassis, a brushed finish that tries to mimic aluminum, and minimal branding, which has been a growing trend in the last few years. The V14 and V15 do have some differences, as the smaller notebook lacks a NumPad. The 14-inch device is also 200 grams lighter, while both laptops share the same 19.9 mm profile.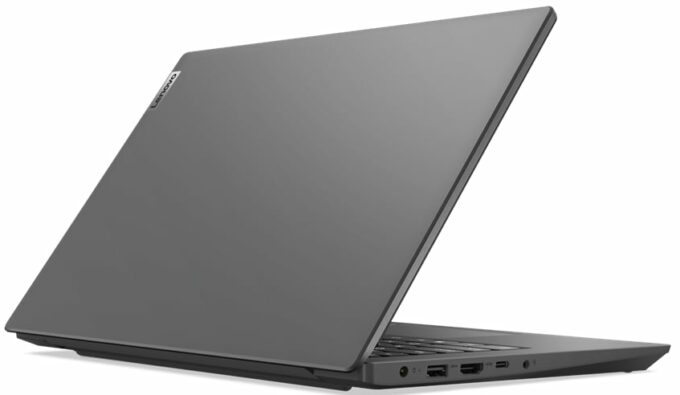 Display
There are two display options for both devices. The base configuration has a FHD TN display which we don't want to talk about, just save yourself the headache and don't buy it. The FHD IPS panel will be right up your alley, with a slightly higher brightness and contrast ratio than its TN counterpart, while also bringing much better viewing angles.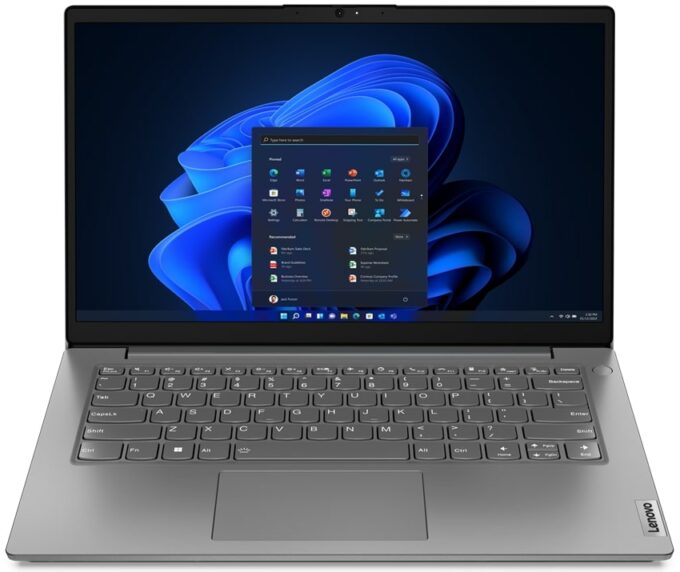 Specifications and features
For hardware, there is a number of options from both AMD and Intel, with the Ryzen 5000U-series and the Alder Lake U series, respectively. Both will honestly bring enough performance for both daily tasks and even some more strenuous work, with both the Ryzen 7 5825U and the Core i7-1255U being some of the best ULV CPUs that you can get right now.
For graphics, you can rely on the integrated options, with the Intel Iris Xe Graphics performing better for productivity and having pretty decent encoding capabilities.
The I/O coverage is good for an entry-level machine, with both laptops offering a USB 2.0 port, which we advise you to leave for your mouse, a USB Type-A 3.2 (Gen. 1), a USB Type-C 3.2 (Gen. 1) port, an HDMI port, an Ethernet port, and a 3.5 mm audio jack.


Dimensions
324 x 215 x 19.9 mm (12.76" x 8.46" x 0.78")
Price
Starting at $612.74
Dimensions
359 x 236 x 19.9 mm (14.13" x 9.29" x 0.78")
Price
Starting at $668.88
All Lenovo V14 Gen 3 configurations:
All Lenovo V15 Gen 3 configurations: