[Specs and Info] Lenovo ThinkPad X13 Gen 3 (Intel) – familiar and reliable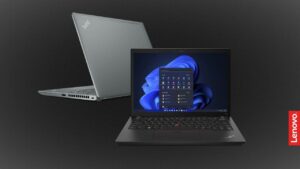 Like it or not, Lenovo's ThinkPad brand has a set way of designing and making laptops, and it's pretty difficult to break away from a mold that has brought you so much success. There have been some small changes over the years, ut generally, all laptops look really similar.
Today we have the ThinkPad X13, which is in its third generation, but you wouldn't be able to guess that if we put it next to its two ancestors. Nevertheless, the laptop makes good progress in updating its hardware, offering a total of five Alder Lake CPUs.
Today we are giving you a quick overview of the Lenovo ThinkPad X13 Gen 3 (Intel).
Lenovo ThinkPad X13 Gen 3 (Intel): Full Specs
Design
The laptop comes with a complex structure and building materials, as ThinkPads ave always implemented stuff like glass fiber reinforced polymer or carbon fiber reinforced polymer. Here, we see some of that, as the laptop comes with an aluminum chassis and either a plastic or a carbon fiber polymer lid. This allows it to be durable, while also maintaining a good level of portability. In terms of weight and height, the laptop stops the scales at 1.20 kg and has a profile of 18.25 mm.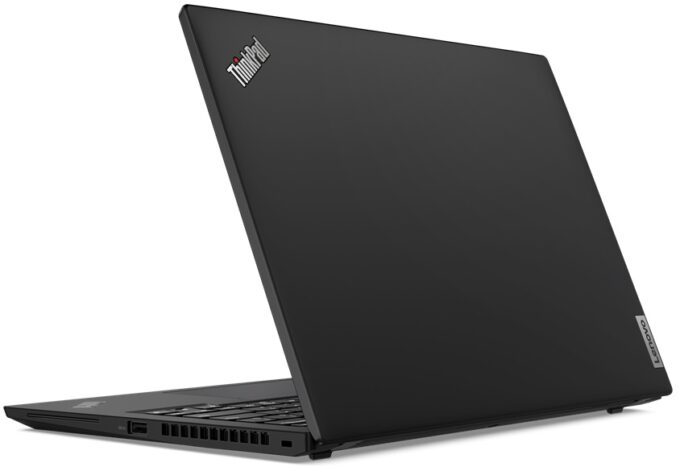 Display
There are two display options, all with a 16:10 aspect ratio, Full HD+ resolution, and an IPS panel. You can get it with either 300 nits or 500 nits of brightness, 1000:1 contrast ratio, and 72% NTSC coverage, which translates to around 99% of the sRGB gamut. The 300 nit panel does come with an optional touch layer, but since this isn't a convertible, it's not really needed.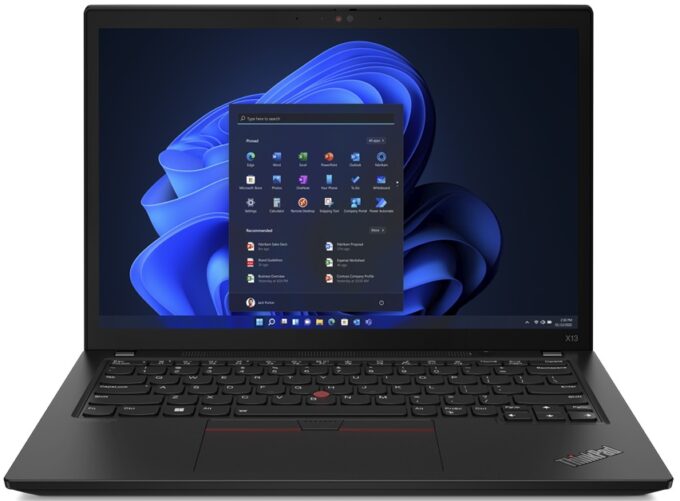 Specifications and features
In terms of specs, we have the aforementioned Alder Lake P-series, with the X13 getting a total of 5 SKUs. Four of these five CPUs (Core i5-1240P, Core i5-1250P, Core i7-1260P, and Core i7-1270P) come with 12 cores and 16 threads. The two Core i7 chips have 6MB more cache hen compared to their Core i5 relatives. The last CPU is the Core i7-1280P and it has 14 cores and 20 threads, higher clock speeds, and 24MB of cache.
Seeing that these are Alder Lake chips, the laptop uses DDR5 RAM, which is blazing fast and can accelerate the integrated Iris Xe Graphics G7 even further, delivering better results in both gaming and productivity.
As we are talking about a ThinkPad, we can't skip over the niceties that have graced this brand for so many years. You have a backlit keyboard with spill resistance, an HD webcam, with an option for an FHD webcam with face recognition sensors.
All Lenovo ThinkPad X13 Gen 3 (Intel) configurations: