[Specs and Info] Lenovo ThinkPad P16 Gen 1 – More than just an insane specs sheet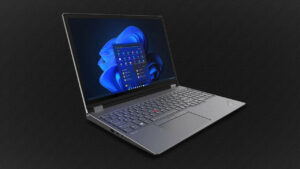 This is the most powerful ThinkPad that we've ever seen, which might be a title that gets touted around annually, however, we rarely see the HK or HX series Intel processors inside workstation laptops.
Well, today we have the ThinkPad P16 Gen 1 from Lenovo, which should pride itself on its powerful hardware selection, but offers much more than that, thanks to the rich selection of features that ThinkPad devices come with.
Today we're giving you a quick overview of the Lenovo ThinkPad P16 Gen 1.
Lenovo ThinkPad P16 Gen 1: Full Specs
Design
The laptop comes with a very interesting design, giving some spice to the industrial Thinkpad appearance. The P16 has an aluminum lid and a base that's a mixture of 50% PPS (Polyphenylene sulfide) and 50% glass fibers, which should make for a pretty durable structure. The whole device has a light grey metallic finish, with Lenovo and ThinkPad branding. The backside has two large vents, with some I/O in the middle. There is a red accent piece, which goes around the entire bottom portion of the back piece. In terms of weight and height, this isn't a portable laptop, weighing 2.95 kg and having a profile of 30.23 mm.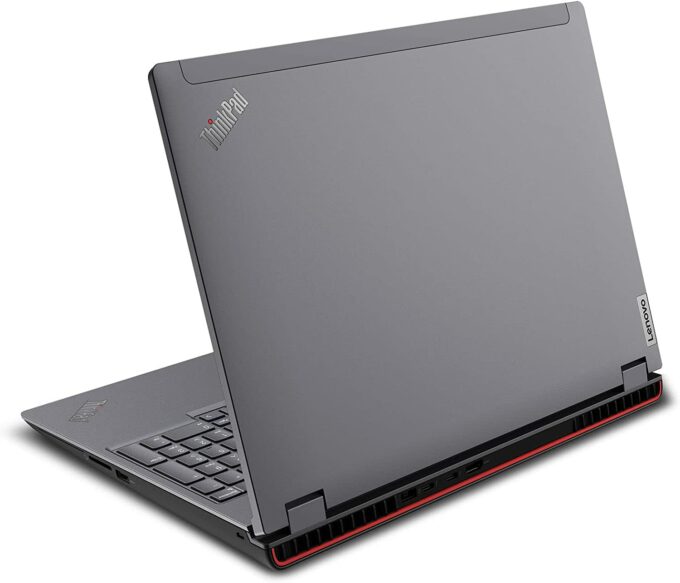 Display
There are four 16-inch 16:10 display options, with a FHD+ IPS panel that has 300 nits of brightness and a 1200:1 contrast ratio. It also fully covers the sRGB gamut. Then we have a QHD+ IPS panel with the same contrast ratio and coverage, but with higher brightness of 400 nits.
Lastly, there are two 4K UHD+ screens, one with an IPS panel and one with an OLED panel. The IPS option reaches 600 nits and has a 1500:1 contrast ratio. It also fully covers the AdobeRGB gamut. The OLED version has a touch layer, 400 nits of brightness, an infinite contrast ratio, and 100% DCI-P3 coverage.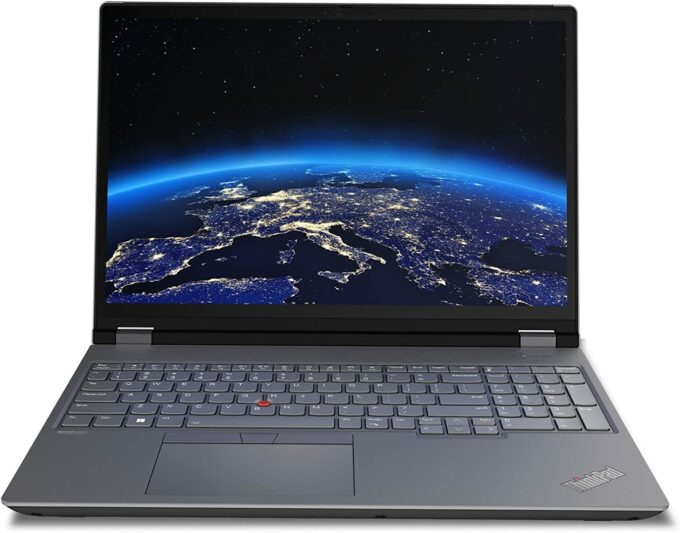 Specifications and features
There are five supercharged HX-series processors, which come with an increased 55W TDP. Obviously, the new Ryzen and Intel processors can push way past that when cooling is good, however, it's nice to see the base TDPs get pushed higher as well. For the Graphics, you can enjoy the RTX A-series of pro-grade GPUs with a total of five options, with the highest possible option being the RTX A5500.
The laptop has two USB Type-A 3.2 (Gen. 1) ports, one USB Type-C 3.2 (Gen. 2) port, two more Type-C ports which have both USB4 and Thunderbolt 4 support, an HDMI port, an SD card reader, and a 3.5 mm audio jack.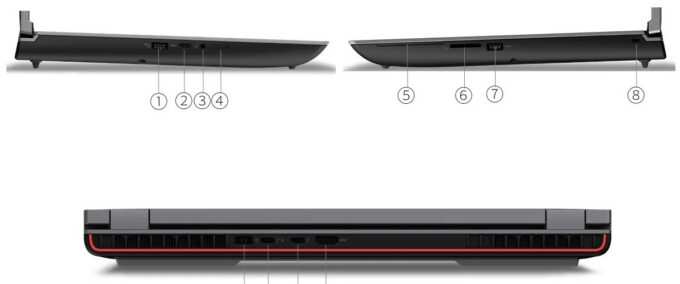 One positive about the "ThickPad" is the appearance of a service lid, which gives easy access to the insides, including the RAM and SSD slots.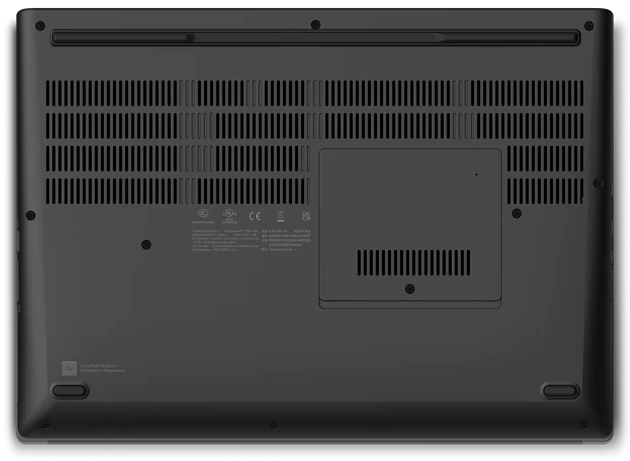 Dimensions
364 x 266 x 30.23 mm (14.33" x 10.47" x 1.19")
Price
Starting at $1799.00
All Lenovo ThinkPad P16 Gen 1 configurations: