[Specs and Info] Lenovo ThinkPad P15 and P17 Gen 2 are the biggest and baddest workstations in Lenovo's arsenal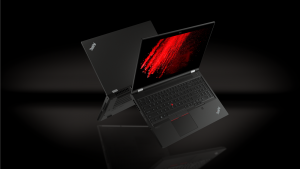 The workstation laptop space is ever-growing, by offering more options, with varying levels of performance. Today we have the ThinkPad P15 and P17, which have a ton of CPU and GPU options, so you will for sure find something that works for you.
Keep in mind though, that these machines are still pretty expensive since they offer a lot of features, while also being quite bulky, so this is not the typical thin and lightweight notebook with a low-TDP CPU.
Without further ado here is our quick overview of the Lenovo ThinkPad P15 and P17 Gen 2.
Full Specs: ThinkPad P15 Gen 2 / ThinkPad P17 Gen 2
Lenovo ThinkPad P15 Gen 2 configurations:
Lenovo ThinkPad P17 Gen 2 configurations:
Design
In terms of build materials, the laptops don't use premium materials, but if you know anything about ThinkPads, this shouldn't concern you. ThinkPads are some of the best but devices, so we should expect nothing less from the P15 and P17 Gen 2. Their whole bodies are made from a polymer, which consists of plastic and glass fibers, making for nearly indestructible devices. The laptops come in an all-black cover, also typical for the brand. In terms of weight and height, both machines are pretty hefty, with the P15 nearing 3.00 kg, while the P17 outright exceeds that, stopping the scales at 3.67 kg. Both devices are around 32 mm tall, in order to accommodate the proper cooling and hardware.
| | Weight | Height |
| --- | --- | --- |
| ThinkPad P15 Gen 2 | 2.87 kg (6.3 lbs) | 32.2 mm (0.96″) |
| ThinkPad P17 Gen 2 | 3.67 kg (8.1 lbs) | 32.45 mm (0.96″) |

Display
The P15 offers three display options, while the P17 brings that down to two. The P15 has three 15.6-inch displays, the first of which has a Full HD resolution, uses an IPS panel, a 500 nit max brightness, a contrast ratio of 1200:1, while also covering 100% of the sRGB color gamut. The second display ups the resolution to 4K, the brightness to 600 nits, while the contrast ratio stays the same. Furthermore, it covers 100% of the AdobeRGB gamut. The finals display also has a 4K resolution, but uses an OLED panel, providing punchy and vibrant colors, along with true blacks. That display covers 100% of the DCI-P3 gamut.
The P17 starts off with a 17.3-inch Full HD IPS display with 100% sRGB coverage, 300 nits of brightness, and an 800:1 aspect ratio. The second display has a 4K resolution, also uses an IPS panel, while covering 100% of the AdobeRGB color gamut.
On both laptops, the 4K displays come with X-rite color calibration, making them appropriate for color-sensitive work out-of-the-box.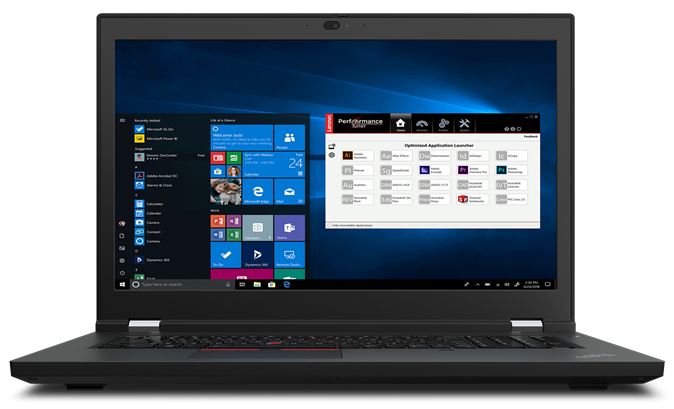 Specifications and features
For the specifications, both laptops are exactly the same, with a total of six CPU choices and five GPU choices. There are two Xeon CPUs along with four Tiger Lake chips. GPU-wise, there are four CPUs from the A-series and one Quadro GPU, all from NVIDIA. The entry configurations start with the Core i5-11500H and the RTX A2000 (Laptop), while the most specced out models, will come with the Xeon W-11955M and the NVIDIA T1200.
The laptops have many features, including a fingerprint reader, an HD webcam, a spill-resistant backlit keyboard, a dual array near-field microphone, and stereo speakers with Dolby Audio support. The laptops also support Thunderbolt 4, Wi-Fi 6E, and Bluetooth 5.2.
All Lenovo ThinkPad P15 Gen 2 configurations:
All Lenovo ThinkPad P17 Gen 2 configurations: