[Specs and Info] Lenovo ThinkPad L14 Gen 3 (Intel) and ThinkPad L15 Gen 3 (Intel) – For the regular office worker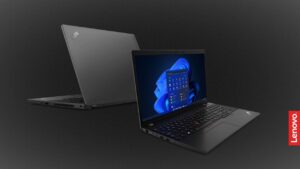 The L-series offers some of the more affordable ThinkPads, which keep the important features and still provide plenty of security, something essential for every business machine. You don't need a color-accurate screen or an aluminum chassis to send emails and keep documents protected.
With, the basics covered, the Gen 3 ThinkPad L14 and L15 are ideal for smaller businesses and large corporations who want to equip their workforce with affordable (for business standards) notebooks that don't compromise what's important.
Today we give you a quick overview of the Lenovo ThinkPad L14 Gen 3 (Intel) and the ThinkPad L15 Gen 3 (Intel).
Full Specs: Lenovo ThinkPad L14 Gen 3 (Intel) / ThinkPad L15 Gen 3 (Intel)
Lenovo ThinkPad L14 Gen 3 (Intel) configurations:
Lenovo ThinkPad L15 Gen 3 (Intel) configurations:
Design
The laptops have the classic ThinkPad design, with either an aluminum lid or a plastic lid and a plastic or carbon fiber hybrid polymer bottom panel. The laptops are pretty portable, with the 14-inch option weighing 1.39 kg and having a profile of 19.6 mm. The 15-inch model weighs 370 grams more but has a similar 19.9 mm profile.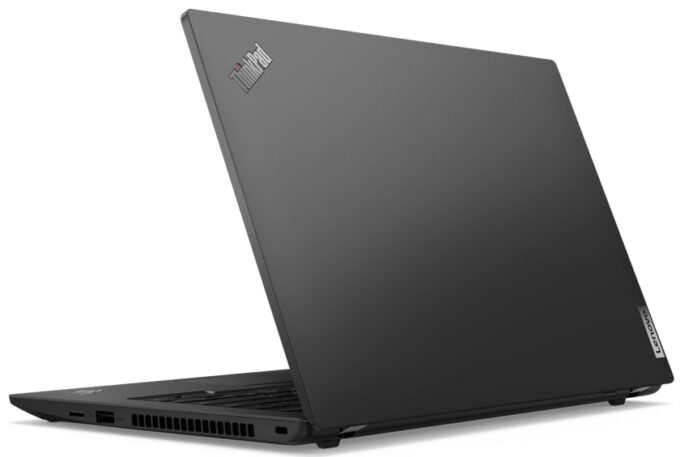 Display
There is a 768p TN display, along with an FHD IPS unit, which does come with an optional touch layer. There's also a version of it with 100% sRGB coverage and 400 nit peak brightness, which will be good for all lighting conditions.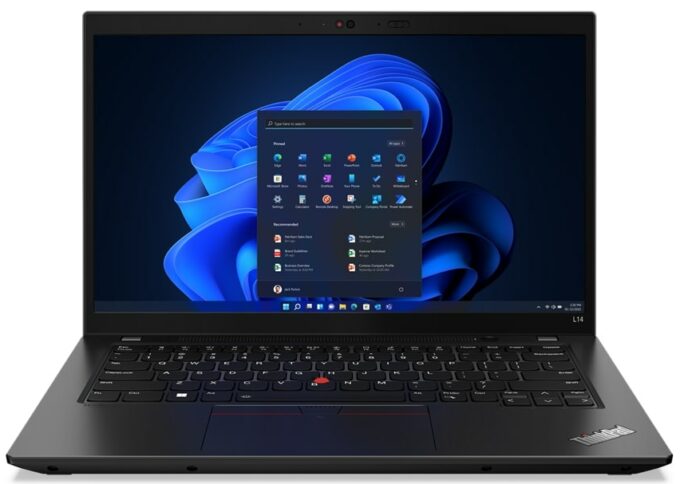 Specifications and features
Hardware-wise, we start off with a new Pentium 8505 CPU, which has 1 Performance core and 4 Efficiency cores, for an odd configuration of five cores and six threads. After it, we see pretty standard offerings from the Alder Lake P-series and U-series, which have shown to be very efficient while performing very well. The P-series specifically have shown to be able to scrap with the best from last year. In terms of graphics, there are only integrated options, which have shown proficiency in productivity work and rendering, however, they obviously aren't on the level of a discrete GPU.
In terms of I/O, the laptop has wide coverage, including two USB Type-A 3.2 (Gen. 1) ports, a USB 4.0 Thunderbolt 4 port, a regular Type-C 3.2 (Gen. 1) port, an HDMI 2.1 connector, which is great to see in a business machine, a MicroSD card slot, an Ethernet port, and a 3.5 mm audio jack. There are a few optional additions, like a SmartCard reader, and a SIMcard tray.


Dimensions
325.4 x 217 x 18.73 - 19.63 mm (12.81" x 8.54" x 0.74")
Price
Starting at $887.00
Dimensions
360.2 x 237 x 19.93 mm (14.18" x 9.33" x 0.78")
Price
Starting at $830.67
All Lenovo ThinkPad L14 Gen 3 (Intel) configurations:
All Lenovo ThinkPad L15 Gen 3 (Intel) configurations: