[Specs and Info] Lenovo ThinkBook 15 Gen 4 (Intel) – a very configurable business device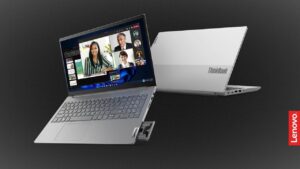 We like laptops with a lot of options. We believe that the consumer has the right to choose what hardware goes into his tech, so the more options the merrier. The ThinkBook 15 Gen 4 (Intel) has a variety of CPU and GPU choices, along with a familiar and durable design.
This is one of the more entry-level ThinkBook laptops, as the series is meant to start from the upper mid-range and reach the high-end market. The display selection is scarce, but we'll talk about it more below.
Today we are giving you a quick overview of the Lenovo ThinkBook 15 Gen 4 (Intel).
Lenovo ThinkBook 15 Gen 4 (Intel): Full Specs
Design
This isn't one of the higher-end models, and you can see that in the build materials. Contrasting its more expensive siblings, this device comes with an aluminum lid and a plastic body. However, the choice also makes it surprisingly lightweight, as the laptop stops the scales at 1.70 kg and has a profile of 18.9 mm. Other characteristics of the laptop you're probably too familiar with include the two-tone finish on the lid and the minimal branding. There is also space in the I/O for wireless earbuds.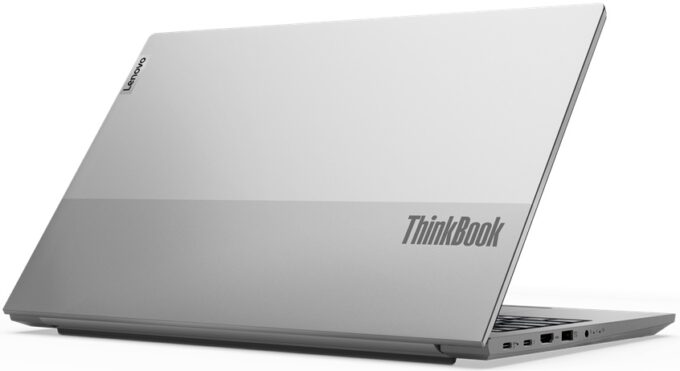 Display
There are three display options, where they should be only two. The base configuration offers a Full HD TN panel with poor viewing angles, a max brightness of 250 nits, and a 500:1 contrast ratio. You really shouldn't buy it, as TN tech is outdated and IPS panels are readily available. After that, we have a Full HD IPS panel with better viewing angles, a 300 nit brightness, and a higher 800:1 contrast ratio. Lastly, we have a final Full HD IPS panel with the same brightness, but a higher 1200:1 contrast ratio, and more importantly, 100% sRGB coverage.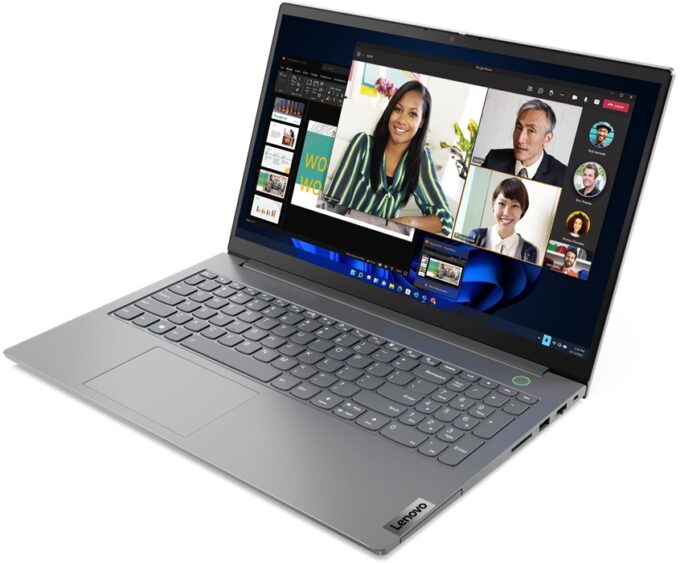 Specifications and features
Hardware-wise, we have three Alder Lake U-series chips (Core i3-1215U, Core i5-1235U, and Core i7-1255U) and three Alder Lake P-series chips (Core i3-1220P, Core i5-1240P, and Core i7-1260P). For a less demanding consumer, the U-series is ideal, managing to squeeze out as much battery life as possible, due to their low 15W TDP and efficient architecture. If you're going to pick the quality IPS display with full sRGB coverage, you might as well go for a P-series CPU, which will open the doors to moderate video rendering, image processing, and more.
In terms of features, the laptop comes with a fingerprint reader, an optional backlight for the keyboard, which spans wide, and comes with a NumPad and spill-resistance. There's also an optional FHD Webcam, while the Dolby Audio stereo speakers come as standard.
All Lenovo ThinkBook 15 Gen 4 (Intel) configurations: