[Specs and Info] Lenovo ThinkBook 14 Gen 4 (Intel) – medium to high-end business device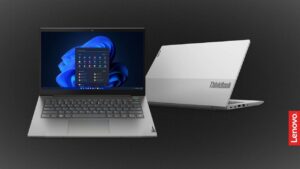 The ThinkBook brand has succeeded where the ThinkPads could not. The more modern aesthetic did wonders for the brand, which is essentially a ThinkPad beneath all the outer layers. Here is a very portable ThinkBook offering, with the 14-inch ThinkBook 14, which is now in its 4th generation.
This means offering the latest Alder Lake U-series and P-series processors, three iGPU offerings, and a single discrete GPU from NVIDIA. When you pair the hardware with a quality display, you can have a pretty snappy and quick laptop for your daily business needs.
Today we are giving you a quick overview of the Lenovo ThinkBook 14 Gen 4 (Intel).
Lenovo ThinkBook 14 Gen 4 (Intel): Full Specs
Design
As with most ThinkBooks, this one has an aluminum lid and chassis, which should result in a durable enclosure, if previous incarnations of the ThinkBook 14 are to be used as evidence. The design is pretty much the same as other ThinkBooks, with sharp edges, rounded corners, and a two-tone finish on the lid, with the bottom part bearing the ThinkBook brand. In terms of weight and height, the laptop measures 1.40 kg and has a profile of 17.9 mm.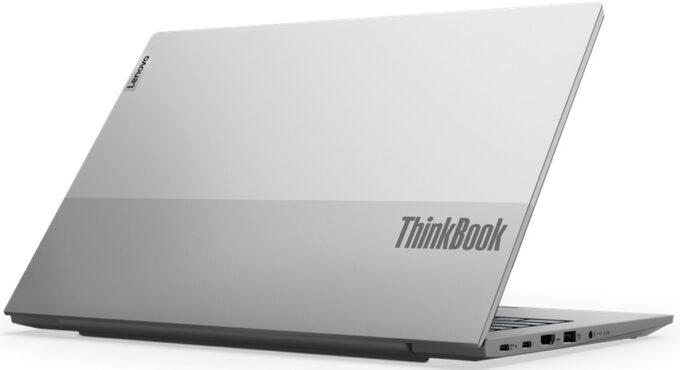 Display
While it says that there is only one display available, in reality, there are two, which sport the same resolution and technology. There are two FHD IPS panels with a max brightness of 300 nits. The contrast ratio varies from either 700:1 or 1200:1. The panel with the latter configuration also covers the sRGB gamut fully.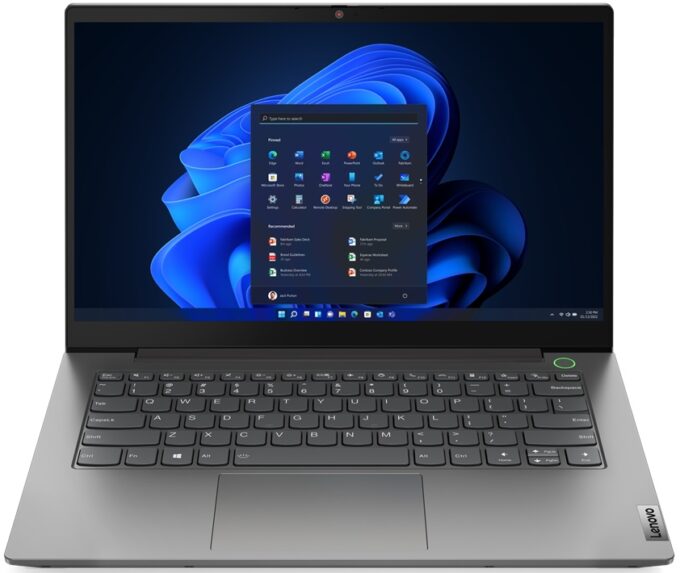 Specifications and features
There are six processors to pick from, with three Alder Lake U-series chips and three Alder Lake P-series chips. There are also two Core i3 SKUs, two Core i5 SKUs, and two Core i7 SKUs. Depending on what you need the laptop for, you can either go for a more efficient route with the U-series which will offer longer battery life, or the higher-performing P-series if its portable performance you're after.
In terms of graphics, the Iris Xe Graphics G7 will do perfectly fine for most people, being great at menial and basic tasks, such as media consumption, web browsing, etc. If you want something more, there is the MX 550 from NVIDIA, which should open the doors to some gaming.
The I/O consists of two USB Type-A 3.2 (Gen. 1) ports, two USB Type-C ports with one 3.2 (Gen. 2) port and one 4.0 port, which also has Thunderbolt 4 support, an HDMI 2.1 port, an SD card reader, an Ethernet port, and a 3.5 mm audio jack.


Dimensions
323 x 218 x 17.9 mm (12.72" x 8.58" x 0.70")
Price
Starting at $599.99
All Lenovo ThinkBook 14 Gen 4 (Intel) configurations: