[Specs and Info] Lenovo ThinkBook 13s Gen 3 (AMD) – Low TDP Zen 3 performance and great build quality go perfectly along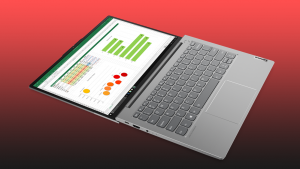 The ThinkBook is a brand that keeps on giving. Lenovo is quietly expanding its ever-growing empire. The newest addition is the ThinkBook 13S Gen 3. It comes in two variants, with either AMD or Intel hardware. For today we will focus on the AMD version, as it has some very clever and exciting CPU choices. As you know from before, ThinkBooks are very well-built devices just like their ThinkPad relatives, while at the same time being much more aesthetically pleasing with a design that is more suited towards the average consumer.
Today we are giving you a quick overview of the Lenovo ThinkBook 13s Gen 3 AMD.
Lenovo ThinkBook 13s Gen 3 AMD: Full Specs
Design
When it comes to the design and build quality, this is one premium laptop. The body is entirely made out of aluminum, which is a very durable and lightweight metal. Its durability allows for thinner sheets, which also decrease the overall thickness of the device. The design is very angular, with sharp edges and rounded corners. The ThinkBook and Lenovo branding are well placed and not intrusive. You can see the Lenovo logo on the base and the lid side, and the ThinkBook logo is found only on the lid, perfectly integrated into the two-tone finish. Weight and height-wise, the laptop weighs only 1.24 kg and is just 14.9 mm tall, making for an extremely portable device, especially considering the 13.3-inch form factor.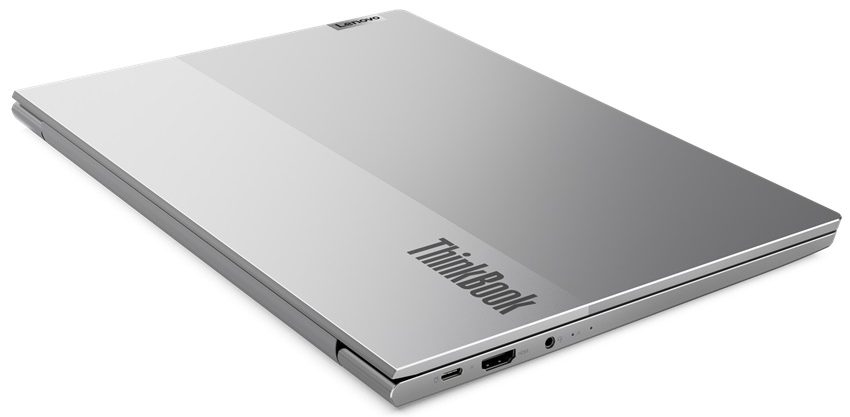 Display
From the display choices, you can clearly see that this laptop is made to handle heavy workloads and a ton of multitasking. There are two displays to choose from. Both of them have a diagonal of 13.3 inches, an aspect ratio of 16:10, and use IPS panels. The first one has an FHD+ resolution and the second bumps that up to 2K+. The higher aspect ratio is perfect for handling multiple apps at once and since both panels cover 100% of the sRGB color gamut, they will be perfect for designers and creators, or just anyone who appreciates accurate and vibrant colors. The panels have a maximum brightness of 300 nits, a 1000:1 contrast ratio, and a wide viewing angle of 170°. The panels also have support for Dolby Vision.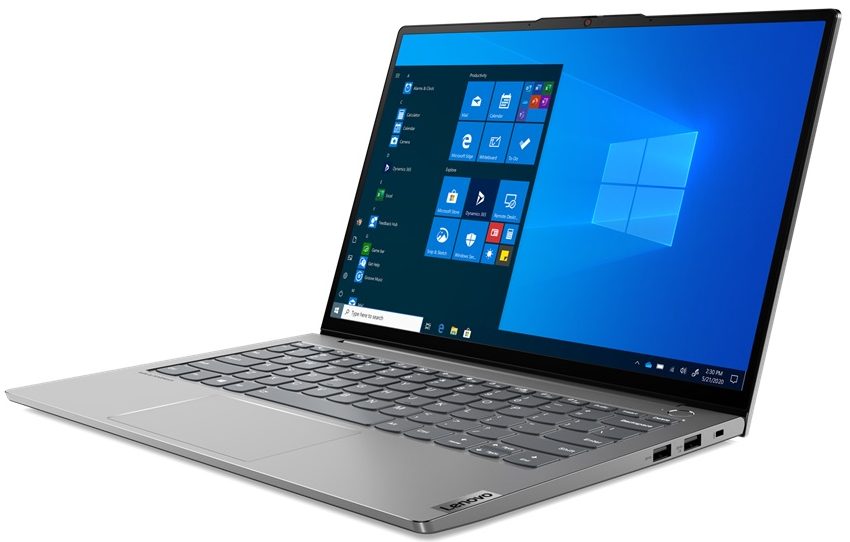 Specifications and features
The performance that this laptop brings to the table is still to be tested by us since its hardware is right out of the factory. The laptop comes equipped with the latest Ryzen 5000 U-series chips, and no, not the ones that use the Zen 2 architecture, this ThinkBook has the Zen 3 units that we are very excited about. There is the choice between the Ryzen 5 5600U and the Ryzen 7 5800U, which have SMT, and with the proper cooling can reach quite high speeds.
The graphics are taken care of by the Radeon RX Vega 6 and 8, which are 15W units. While they aren't as powerful as Intel's Iris Xe Graphics G7, they still offer enough performance for a heavy workload and the occasional gaming session.
A spill-resistant keyboard backlit keyboard means nothing can stop your work, and the fingerprint reader provides a great level of security. Due to its size, I/O isn't its strong suit, but the laptop still offers a surprising amount of connectors, for a total of three USB ports (two Type-A and one Type-C), an HDMI 2.0 connector, and a 3.5mm audio jack. You get a Harman Kardon stereo speaker setup with Dolby Audio support, as well as a dual-array microphone, which makes conference calls go as best as they can.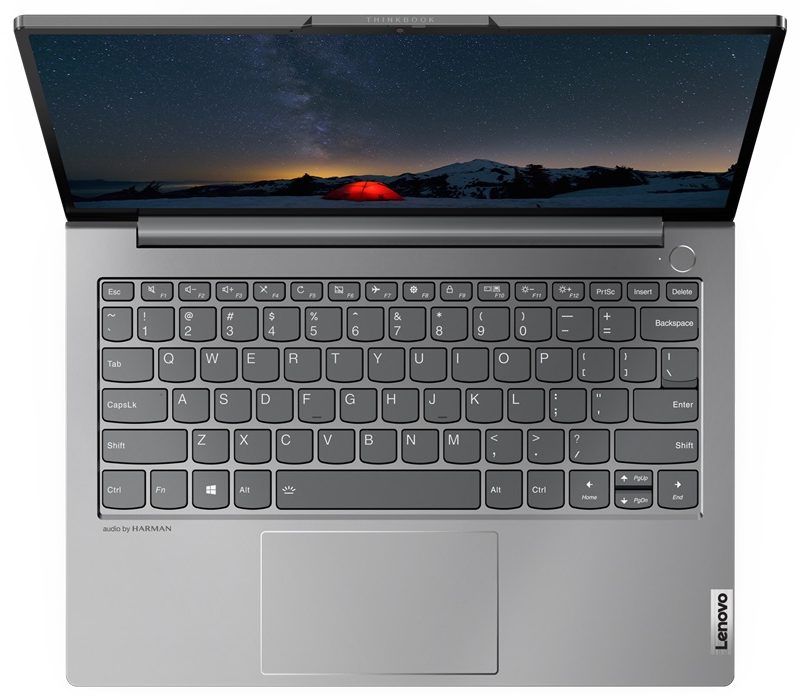 Dimensions
299 x 210 x 14.9 mm (11.77" x 8.27" x 0.59")
Price
Starting at $616.96
All Lenovo ThinkBook 13s Gen 3 AMD configurations: