[Specs and Info] Lenovo Legion 7 / 7i (16″ Intel, 2022) – Can it be better than the AMD version?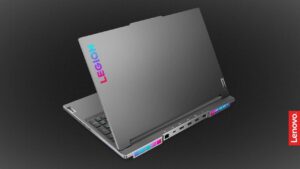 Lenovo's Legion 7 series is the ultimate gaming laptop from Lenovo. The company has great devices at all price points, however, they absolutely kill it with their flagship products, which is why we're so excited about the Legion 7.
In comparison to its Legion 5 and 5 Pro relatives, it embraces its gaming nature, with RGB lighting all around. It's also sporting some of the most powerful hardware that's currently available with the S-series Alder Lake processors and RTX Graphics with insane power limits.
Today we're giving you a quick overview of the Lenovo Legion 7 / 7i (16″ Intel, 2022).
Lenovo Legion 7 / 7i (16″ Intel, 2022): Full Specs
Design
The Legion 7 offers superb build quality, with aluminum used for the entire laptop. The design can be considered pretty minimalistic if it wasn't for all the RGB. The heat vents have a standard rectangular shape, while the backside extends further, a move that's employed by a lot of notebooks, in order to minimize heat exposure to the keyboard and base. It does lead to better comfort, so it's a good addition to see here. In terms of dimensions, this isn't a light machine, weighing 2.53 kg, but it's fairly thin with a profile of 19.4 mm.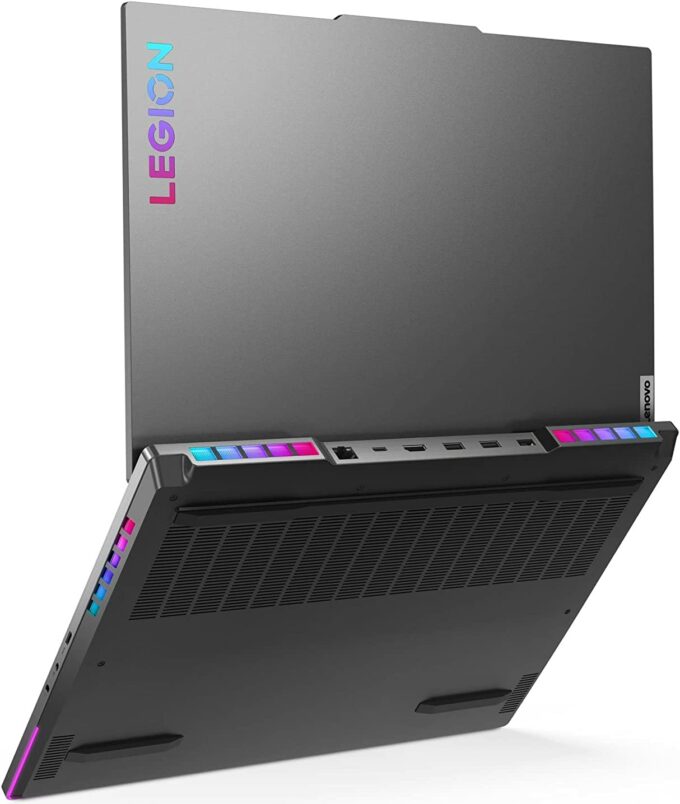 Display
The display selection mimics the Legion 5 Pro in some regards, offering the same QHD+ 165Hz panel with G-Sync, Dolby Vision, and 500 nits of brightness. The panel also covers 100% of the sRGB gamut. The second option has the same resolution and characteristics but ups the refresh rate to 240Hz.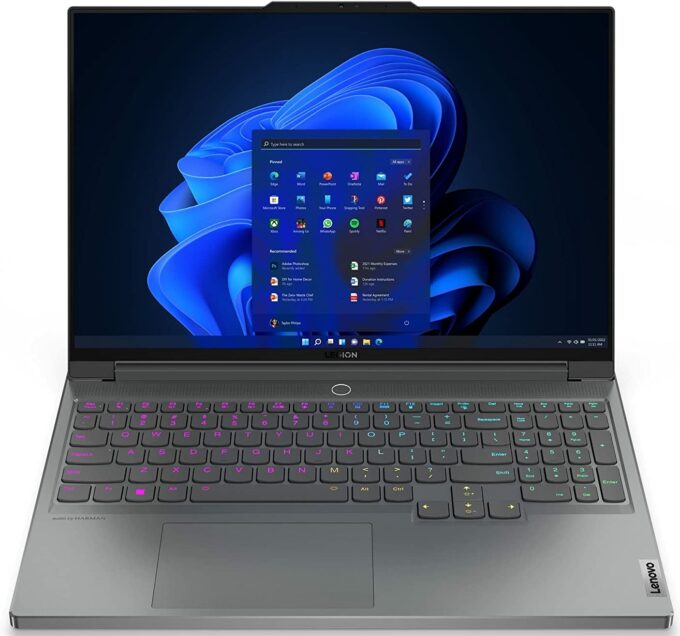 Specifications and features
Specs-wise, the laptop uses the Core i7-12800HX and Core i9-12900HX two 16-core CPUs with 24 threads. What's more, is that the Core i9 packs 30MB of cache. For graphics, you can choose between a 150W RTX 3070 Ti or a 175W RTX 3080 Ti. With such high-powered components, you would need good cooling.
Looking at the AMD-equipped Legion 7 from this year, it has a pretty big vapor chamber, which is surely going to find its way into this device. If the laptop manages to harness the power of its hardware, and with this display selection, it will be a sought-after machine not only for gamers but for video editors and engineers as well. The design is made so that it can fit into an office environment without a problem since the RGB can be turned all the way off.
Looking at the port selection, we've got enough USB ports for the whole family. There are two USB Type-A 3.2 (Gen. 1) ports, two USB Type-C ports, with one Gen. 1 and one Gen. 2 port, two Thunderbolt 4 ports, an HDMI 2.1 port, an Ethernet port, and a 3.5 mm audio jack.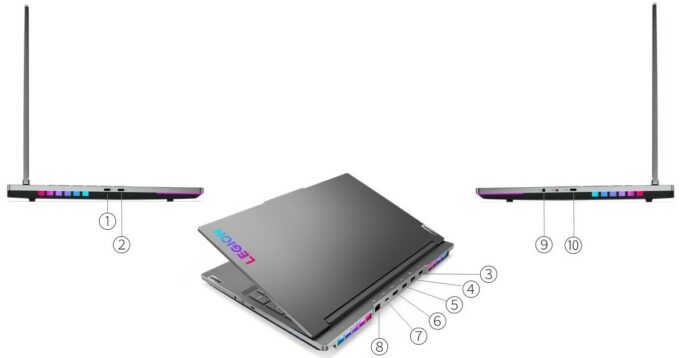 Dimensions
358.1 x 263.5 x 19.4 mm (14.10" x 10.37" x 0.76")
Price
Starting at $2598.88
All Lenovo Legion 7 / 7i (16″ Intel, 2022) configurations: