[Specs and Info] Lenovo IdeaPad Gaming 3i (16″, 2022) and Gaming 3 (16″, 2022) – A focus towards Creators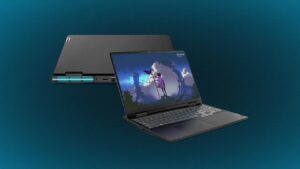 The IdeaPad Gaming 3 laptops are one of the key players in the budget gaming laptop segment, with the Dell G15 and Acer Nitro 5. However, the current 15-inch model isn't on par with its main competitor, the Nitro 5, as you can see from our In-depth comparison.
Things like poor battery life and lower-powered graphics make the Acer laptop a lot more desirable. However, here we have the new 16-inch version of the IdeaPad, which comes in like a more affordable version of the Legion 5 Pro, a laptop we very much enjoyed reviewing last year.
As for today, we're giving you a quick overview of the Lenovo IdeaPad Gaming 3i (16″, 2022) and IdeaPad Gaming 3 (16″, 2022).
Full Specs: IdeaPad Gaming 3i (16″, 2022) / IdeaPad Gaming 3i (16″, 2022, RTX 3060) / IdeaPad Gaming 3 (16″, 2022)
Lenovo IdeaPad Gaming 3i (16″, 2022) configurations: 
Lenovo IdeaPad Gaming 3i (16″, 2022, RTX 3060) configurations: 
Lenovo IdeaPad Gaming 3 (16″, 2022) configurations: 
Design
The laptops have the same design as their 15.6-inch counterparts, meaning a wholly plastic chassis with either a grey or white finish and some bright blue accents on the sides and the back. The base also now extends further back, which is a nod to the Legion 5 and 7 series. In terms of weight, the laptops are a bit heavier, thanks to the larger panel, reaching a weight of 2.60 kg, while being around a millimeter thinner.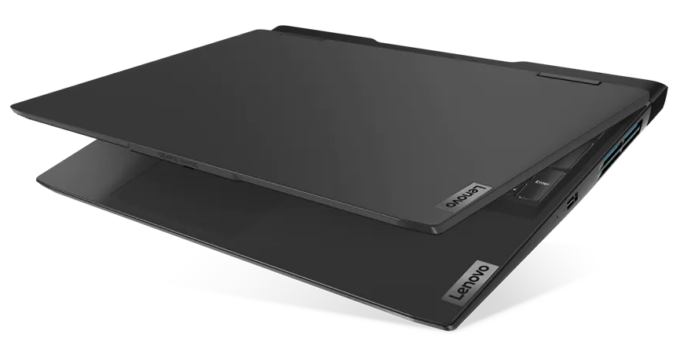 Display
The display selection sees some big shifts, as even the base model comes with an FHD+ IPS panel with a 165Hz refresh rate, FreeSync support, 350 nits of brightness, a 1200:1 contrast ratio, and 100% sRGB coverage. If you feel the need for more pixels, you can get a QHD+ IPS panel with the same contrast ratio and color coverage, but with increased 500 nit brightness, which is undeniably very similar to the Legion 5 Pro.
Specifications and features
The Intel version comes with some trickery since there are two versions depending on which GPU you pick. Both models have four CPU options from the Alder Lake H-series. However, the RTX 3050 and 3050 Ti-equipped devices offer Thunderbolt 4 support, while the RTX 3060 model lacks that, which is very weird. Dell used to do stuff like this and it was just confusing, although most consumers probably won't even find out.
On the AMD side, you don't get Thunderbolt as standard, so nothing to worry about there. The laptop is powered by two processors, either the Ryzen 5 6600H or the Ryzen 7 6800H, which are very underrated. While Alder Lake has been running circles around the competition, Ryzens are still way more efficient, delivering insane battery life results, despite pushing TDPs north of 45W.
As we mentioned Thunderbolt several times already, it's only fair to give you a tour of the I/O. We have two USB Type-A 3.2 (Gen. 1) ports, the aforementioned Type-C 3.2 (Gen. 2) port, an HDMI port, a LAN port, and an audio jack.
The laptops also come with a larger 71Wh battery pack, instead of the 45W unit inside the 15.6-inch model. This should yield better results, albeit with a higher res screen it might just even out.
All Lenovo IdeaPad Gaming 3i (16″, 2022) configurations:
All Lenovo IdeaPad Gaming 3i (16″, 2022, RTX 3060) configurations:
All Lenovo IdeaPad Gaming 3 (16″, 2022) configurations: