[Specs and Info] Lenovo IdeaPad Gaming 3 and 3i (15″, 2022) – Low TGP graphics aren't a good sign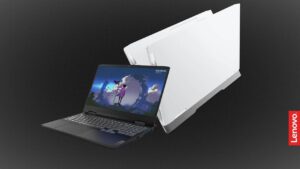 One of the best entry-level gaming notebooks just got the Alder Lake / Zen 3+ upgrade. The IdeaPad Gaming 3 has been a must-consider laptop for a few years, presenting a very good combination of performance, display choices, and design. It's now 2022 and it shows no signs of stopping. The GPU selection is a bit worrying, however, we expect more options to come in the future.
Today we are giving you a quick overview of the Lenovo IdeaPad Gaming 3 (15″ 2022) and IdeaPad Gaming 3i (15″ 2022).
Full Specs: Lenovo IdeaPad Gaming 3 (15″ 2022) / IdeaPad Gaming 3i (15″ 2022)
Lenovo IdeaPad Gaming 3 (15″ 2022) configurations:
Lenovo IdeaPad Gaming 3i (15″ 2022) configurations:
Design
There haven't been any significant changes in the design, but the overall body has developed through the years. Most importantly is the extended backside, along with the two large heat vents, which come with a light blue color. The laptops come in either Black or White, and we appreciate seeing more White gaming devices. There's also very little branding, with a small IdeaPad Gaming logo etched onto the edge of the lid, along with Lenovo badging on the base and lid. In terms of weight and height, the laptop stops the scales at 2.31 kg and has a profile of just 21.8 mm.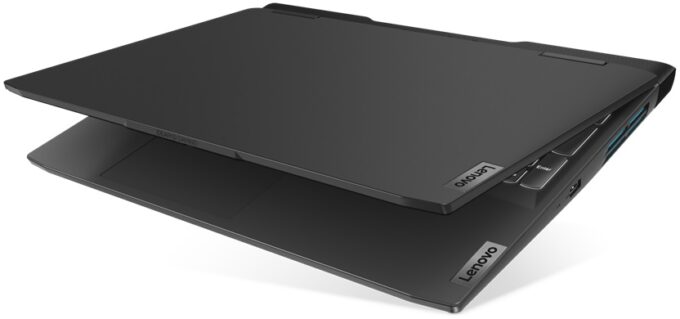 Display
Both the AMD and Intel variants come with identical display options. There are two 15.6-inch Full HD IPS panels, with either 250 or 300 nits of brightness and 800:1 or 1000:1 aspect ratio. More importantly, both displays deliver high refresh rates of 120Hz and 165Hz respectively. The display with higher specs also covers 100% of the sRGB color gamut.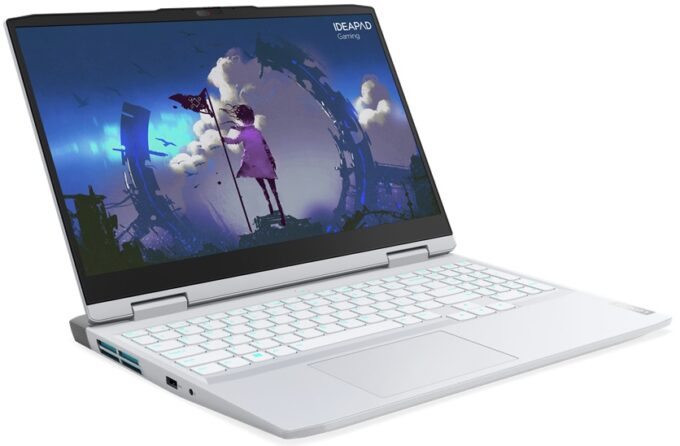 Specifications and features
The AMD-powered device is offered with either Ryzen 5 6600H or the Ryzen 7 6800H, which are pretty similar to their 5000H-series counterparts. On the Intel side, there is a much larger jump from generation to generation, as Alder Lake presents a whole new way of desktop computing with a mix of performance and efficiency cores. There are four CPU options in total – the Core i5-12450H, Core i5-12500H, Core i7-12650H, and Core i7-12700H, which has already proven itself as the most powerful mobile CPU as of now.
For graphics, there's only the RTX 3050 and RTX 3050 Ti, which are both capped at a TGP of 85W, which is somewhat relieved by Dynamic Boost. The GPUs offer good gaming performance, but you most likely won't be able to max out every game.
In terms of features, the laptops come with the necessary for every gaming device backlit keyboard, as well as stereo speakers from Nahimic Audio.
All Lenovo IdeaPad Gaming 3 (15″ 2022) configurations:
All Lenovo IdeaPad Gaming 3i (15″ 2022) configurations: