[Specs and Info] Lenovo IdeaPad Flex 5 and Flex 5i (14″, 2022) – Still Looking for Ryzen 6000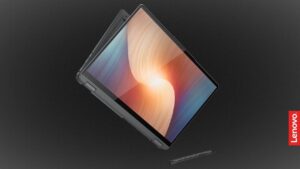 While the ThinkPad brand is the top dog in the enterprise world, IdeaPads have always provided value and good performance. Today we have one convertible IdeaPad from the slightly higher-end 5-series. It's called the Flex 5 and it combines a minimalist aesthetic with capable hardware, regardless if you pick AMD or Intel, along with productivity-oriented 16:10 displays.
Today we're giving you a quick overview of the Lenovo IdeaPad Flex 5 and Flex 5i (14″, 2022).
Full Specs: Lenovo IdeaPad Flex 5 (14″, 2022) / IdeaPad Flex 5i (14″, 2022)
Lenovo IdeaPad Flex 5 (14″, 2022) configurations:
Lenovo IdeaPad Flex 5i (14″, 2022) configurations:
Design
The laptop has a simple design, looking very similar to other IdeaPads. There is an option for an aluminum lid and a base that's a mix of plastic + 40% glass fibers. There's also a fully plastic and glass fiber option. We have seen similar stuff in ThinkPads, and so far they haven't disappointed. Convertibles are generally made stronger as well, so you shouldn't worry about durability. There are three available colors: Cloud Grey, Stone Blue, and Storm Grey. In terms of weight and height, the laptop stops the scales at 1.55 kg and has a profile of 17.8 mm.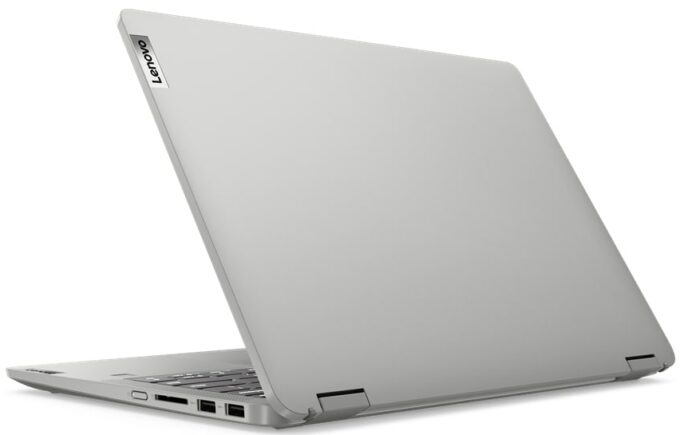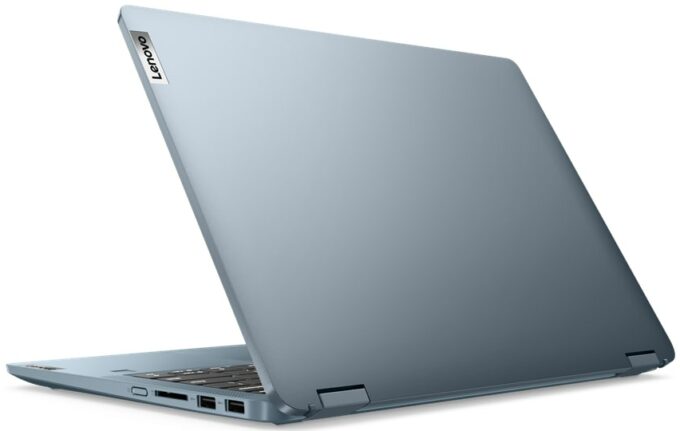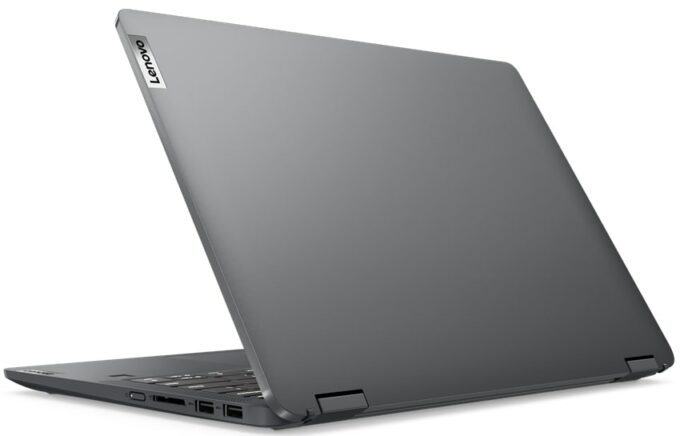 Display
The display selection is quite good, with the AMD-powered version offering both a FHD+ IPS panel and a 2.2K IPS panel. Of them, only the 2.2K display has sufficient color coverage (100% sRGB) for professional color work. The Intel-powered device has a 2.8K OLED panel in its arsenal, which has 400 nits of brightness and 100% DCI-P3 coverage.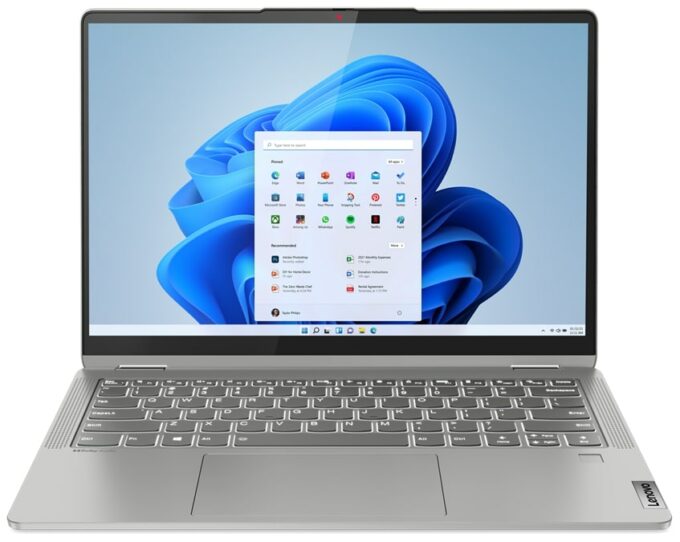 Specifications and features
The AMD hardware selection does seem pretty outdated, with three Zen 2 CPUs from the Ryzen 5000U-series. By now, these processors are pretty well known for their performance and efficiency, however, it's still weird to see a lack of Ryzen 6000U-series chips on the market, while Alder Lake is going haywire, being available in more and more devices.
The Intel version of the Flex 5 is powered by these exact Alder Lake chips, offering three U-series and one Pentium CPU. In terms of graphics, you get whatever's inside your CPU, with either the RX Vega iGPUs or the Iris Xe Graphics.
The laptop has front-facing speakers, along with a fingerprint reader, an optional FHD webcam, and a backlit keyboard.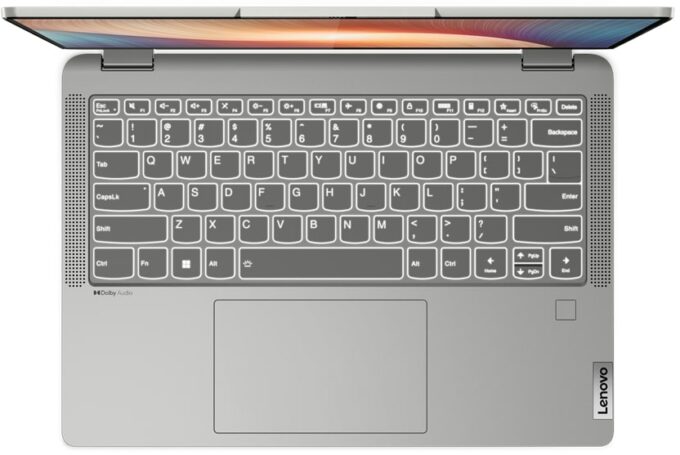 Dimensions
313.1 x 224.9 x 17.8 mm (12.33" x 8.85" x 0.70")
Price
Starting at $560.36
Dimensions
313.1 x 224.9 x 17.8 mm (12.33" x 8.85" x 0.70")
Price
Starting at $514.55
All Lenovo IdeaPad Flex 5 (14″, 2022) configurations:
All Lenovo IdeaPad Flex 5i (14″, 2022) configurations: