[Specs and Info] Lenovo IdeaPad Flex 5 (16″) – late to the party, but here regardless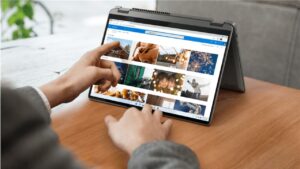 Manufacturers are still releasing new laptops with the Ryzen 5000U-series, and we are curious about why certain companies are very late when it comes to implementing new technologies.
Today we have a large convertible laptop, with the said series of CPUs, but the interesting thing is that these are the rebranded Zen 2-based chips, which are even older, making the laptop even more questionable. Regardless of the performance, with the IdeaPad Flex 5, you can expect good build quality and good visuals thanks to the 16:10 displays.
Today we are presenting you with LaptopMedia's top 5 picks about the Lenovo IdeaPad Flex 5 (16″).
Lenovo IdeaPad Flex 5 (16″): Full Specs
Design
The laptop uses a lot of materials for its construction. The lid is made from aluminum, which is further anodized to give it that premium feel. The chassis is built using polycarbonate, ABS, and Glass fibers, which should result in a rigid structure, as we have seen this combination in more expensive ThinkPad laptops, which deliver big when it comes to durability. As for the design itself, the edges are slightly chamfered, while the corners are well-rounded, as, with all Lenovo notebooks, there is next to no branding. In terms of dimensions, the laptop is a bit heavier, when you factor in that it doesn't carry a lot, hardware-wise, stopping the scales at 2.10 kg and having a thickness of 18,7 mm.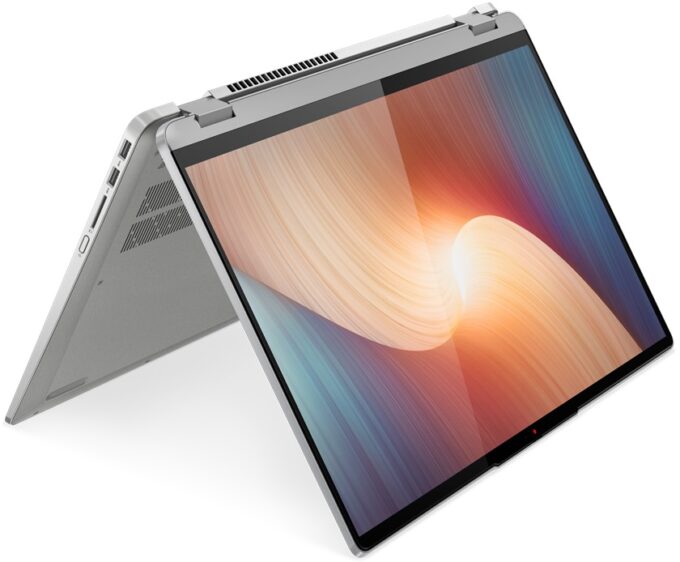 Display
There are two displays with a 16:10 aspect ratio and IPS panels. The base version offers an FHD+ display with a max brightness of 300 nits and an 800:1 contrast ratio. Next is a QHD+ display with higher 400 nit brightness, a 1200:1 contrast ratio, and 100% sRGB coverage, which is great for designers and artists.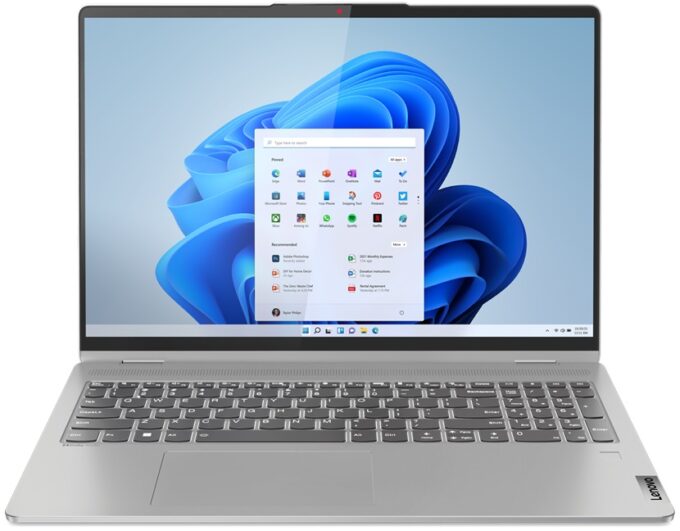 Specifications and features
The device is offered with two Zen 2 chips which are total impostors and bear the 5000-series name. The culprits are the Ryzen 5 5500U and the Ryzen 7 5700U, which come with 6 and 8 cores, respectively. For graphics, there are the integrated Vega units, which have been good for a while, but their age is showing. These are the devices that can instantly better with the new Ryzen 6000-series chips, which not only bring slight increases to CPU performance, but also offer the RDNA 2 integrated graphics, which come with supposed large leaps in gaming and productivity performance, transforming a little, or in this case large laptop, into a decently-capable gaming machine for the masses.
As this is a convertible, both displays come with touch and stylus support. There's also a set of front-firing speakers, which have Dolby Audio.
Dimensions
357.8 x 253.9 x 18.7 mm (14.09" x 10.00" x 0.74")
Price
Starting at $599.00
All Lenovo IdeaPad Flex 5 (16″) configurations: