[Specs and Info] Lenovo IdeaPad Duet 5 Chromebook (13″) – The budget segment is now full of so many options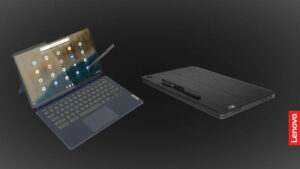 A few years ago $400 couldn't get you a lot in terms of both hardware and user experience. Nowadays, budget laptops have improved a lot in every area.
The arrival of Chrome OS improves things even more since now manufacturers don't need to think about a Windows license, having their focus set strictly on improving the performance, displays, and build quality. The IdeaPad Duet 5 Chromebook (13″) has a Qualcomm SoC along with a fantastic OLED display.
Today we are giving you a quick overview of the Lenovo IdeaPad Duet 5 Chromebook (13″).
Lenovo IdeaPad Duet 5 Chromebook (13″): Full Specs
Design
The device uses plastic for most of its build, with the rear having a textile back, which includes a kickstand. The keyboard is also detachable, which is great for when you're lounging on the couch and don't want a keyboard to ruin your comfort while watching a movie. The backside also holds a Stylus pen, which unfortunately is sold separately. The device is also very light, weighing 1.02 kg, and has a profile of only 7.23 mm.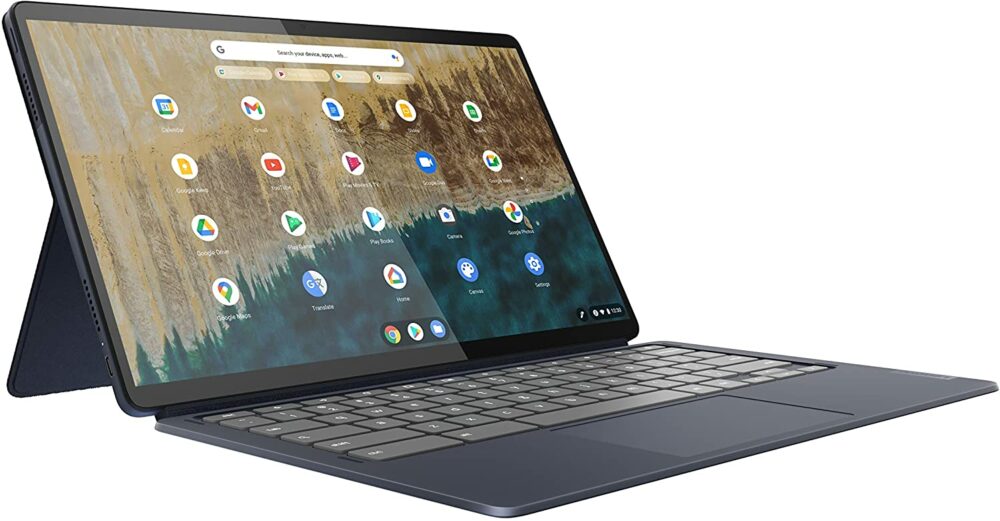 Display
The laptop comes with a 13.3-inch Full HD OLED panel. The panel has a 400 nit max brightness, an infinite contrast ratio, covers 100% of the DCI-P3 color gamut, along with VESA HDR 500 certification. The panel is ready for professional design work, which at this price point is fantastic.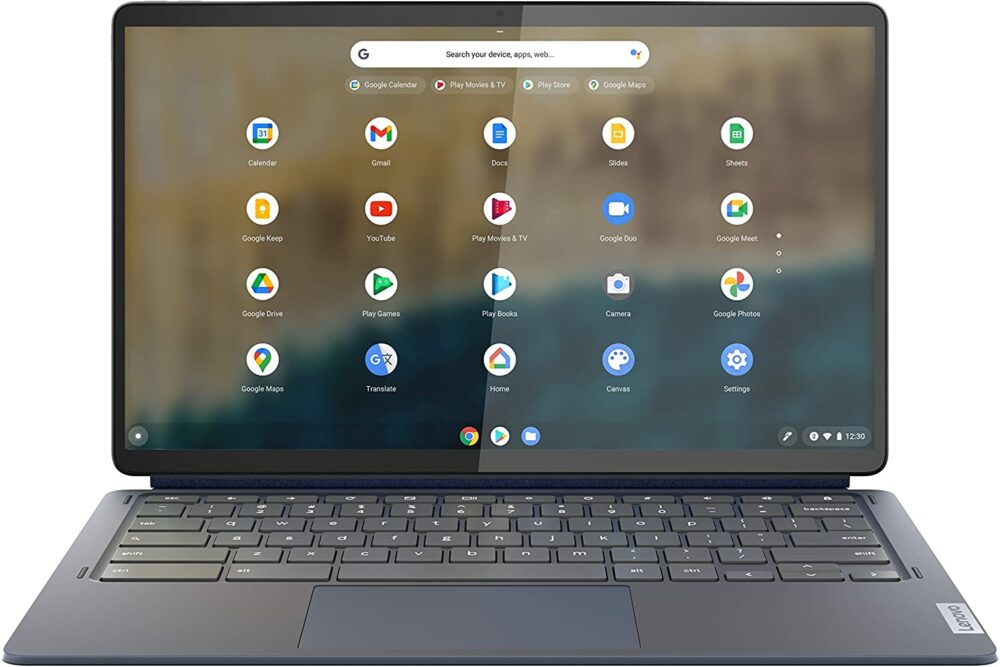 Specifications and features
The laptop comes powered by the Qualcomm Snapdragon  7c Gen 2. It is an SoC, which pairs an octa-core CPU with the Adreno 618 GPU, which has decent performance, especially in daily tasks. When you include the great resource management of Chrome OS, you get a notebook that will perform well, while also conserving battery life, thanks to the big.LITTLE architecture that is used with the CPU, which splits the cores into two pairs – one entry efficient pair and one high-performance pair.
Sadly, the I/O doesn't cover a lot of ground, with only two USB Type-C 3.2 (Gen. 1) ports. The device, however, does come with both a front-facing and a rear-facing camera, with a size of 2MP and 8MP, respectively. It also has Quad-stereo speakers.
Dimensions
305.86 x 186.74 x 7.23 mm (12.04" x 7.35" x 0.28")
Price
Starting at $425.99
All Lenovo IdeaPad Duet 5 Chromebook (13″) configurations: