[Specs and Info] Lenovo IdeaPad 3i (2022) series gets a quick infusion of Alder Lake hardware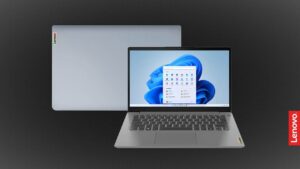 Lenovo's most mainstream device, the IdeaPad 3, which sells more units than the Legion and ThinkPad brands are special since they are the laptops that really shape the company's image the most. This means that you really have to get them right because the devices also make a lot of money due to their large number of sales.
So we got really excited when Lenovo quickly unveiled the 2022 models of the IdeaPad 3, of which there are three, depending on the screen size. More importantly, all three now feature Intel's latest Alder Lake U-series of processors, which opens the door to unseen efficiency and performance.
Today we are giving you a quick overview of the Lenovo IdeaPad 3i (14″, 2022), IdeaPad 3i (15″, 2022), and IdeaPad 3i (17″, 2022).
Full Specs: Lenovo IdeaPad 3i (14″, 2022) / IdeaPad 3i (15″, 2022) / IdeaPad 3i (17″, 2022)
Lenovo IdeaPad 3i (14″, 2022) configurations:
Lenovo IdeaPad 3i (15″, 2022) configurations:
Lenovo IdeaPad 3i (17″, 2022) configurations:
Design
As with IdeaPads of previous years, the 2022 models come with plastic bodies, which aren't the most durable but will provide enough to make you feel comfortable. One area where plastic is helpful is in minimizing the weight, with the largest 17.3-inch IdeaPad weighing 2.10 kg. The 15.6-inch variant has a weight of 1.65 kg, while the tiny 14-inch model stops the scales at just 1.41 kg. All three options have a profile of 19.9 mm. The design itself is very simple, with very minimal branding. The Lenovo badges are tiny but come in a silver gradient, which shines in the light with rainbow colors.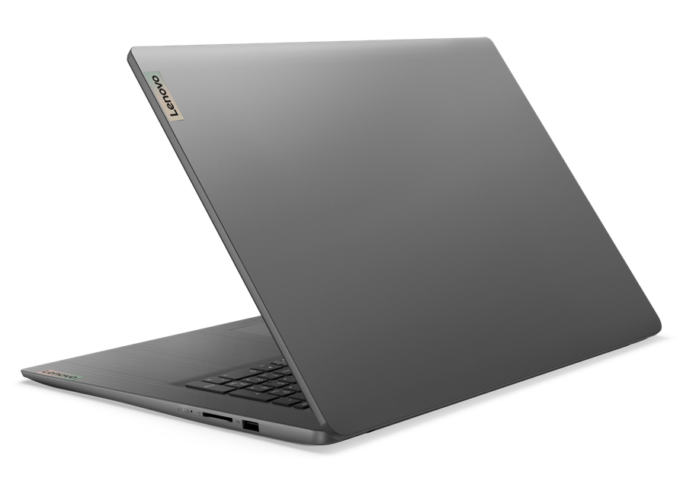 Display
There are no changes in the display selection, with there still being an entry-level TN panel, which you should outright skip. The main start of the show is a Full HD IPS panel with a 300 nit max brightness, and an 800:1 contrast ratio. What is interesting is that the model on the biggest 17.3-inch laptop covers the sRGB gamut near-fully.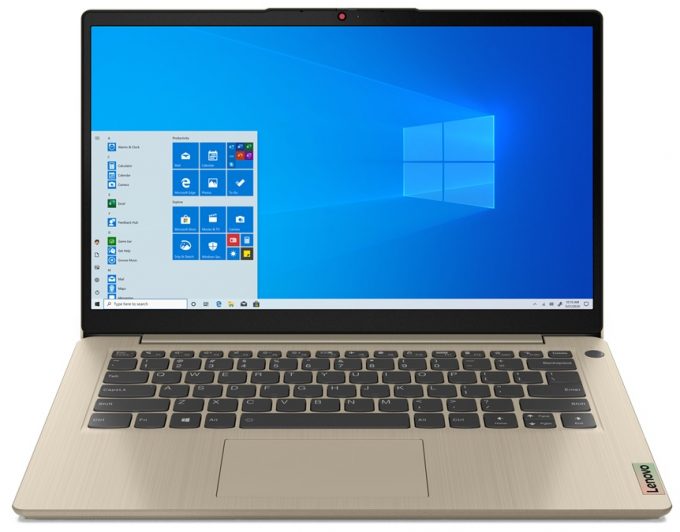 Specifications and features
There are three CPU options, alongside the already available Tiger Lake offerings. The Alder Lake U-series here consists of the 6-core Core i3-1215U, alongside the 10-core Core i5-1235U and Core i7-1255U. These CPUs have a very little TDP of 15W, but with the large core count, we should expect decent performance and battery life, as the scheduler and the OS can be very specific at distributing tasks and allocating system resources.
In terms of graphics, there is only the integrated Iris Xe Graphics G7, but for everyday use, you won't need anything more. The I/O consists of a single USB Type-A 2.0 port, one USB Type-A 3.2 (Gen. 1) port, a USB Type-C 3.2 (Gen. 1) port, an HDMI 1.4b port, an SD card reader, and a 3.5 mm audio jack.
All Lenovo IdeaPad 3i (14″, 2022) configurations:
All Lenovo IdeaPad 3i (15″, 2022) configurations:
All Lenovo IdeaPad 3i (17″, 2022) configurations: