[Specs and Info] Lenovo IdeaPad 3 ChromeBook (14) – An inexpensive and reliable option, which is more needed than ever right now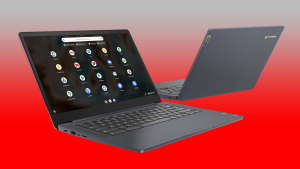 Lenovo is updating its Chromebook lineup, which is great to see. ChromeOS devices have been something of an uncut diamond. You can definitely see the potential of a desktop or laptop-based operating system, with access to the Google Play store.
While many believe that Chrome OS is just something to keep us entertained, while Google getting Fuchsia OS ready, the new Zircon-based OS still seems like it's a long way from finished, so ChromeOS will still be here for a while. Lenovo seems to be getting serious about Chromebooks, as they have the potential to rival Windows and Apple laptops in the future if Google puts in the work of course.
Today we are giving you a quick overview of the Lenovo IdeaPad 3 ChromeBook (14).
Lenovo IdeaPad 3 ChromeBook (14): Full Specs
Design
When it comes to the design and build materials, you get a pretty standard setup. Seeing as Chromebooks are generally seen as inexpensive devices, they mostly come in plastic bodies. This Lenovo Chromebook is no exception as it's also made from plastic from top to bottom. However, this doesn't mean that it's fragile or anything. We trust that Lenovo has done their homework and made the best of the situation. Weighing only 1.30 kg and being just 18.6mm tall, this is one slim and portable device, which you can carry everywhere. The design is also pretty good, with a two-tone finish on the lid, where the Chromebook and Lenovo logos sit.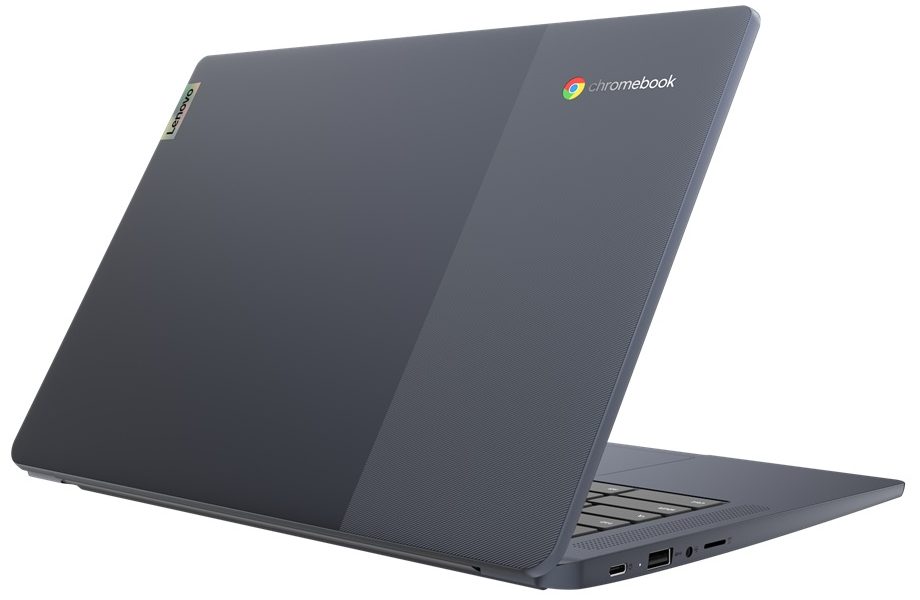 Display
There are a total of three display choices for this device. All of them have a diagonal of 14-inches. The first two options use a TN panel, which is quickly becoming outdated and in 2021 shouldn't be here. The third screen has an IPS panel and it has a higher maximum brightness of 300 nits, whereas the others had only 220 nits. Furthermore, the IPS display has a much wider viewing angle of 170°, while the TN options have a mere 90° All of them have the same contrast ratio of 800:1.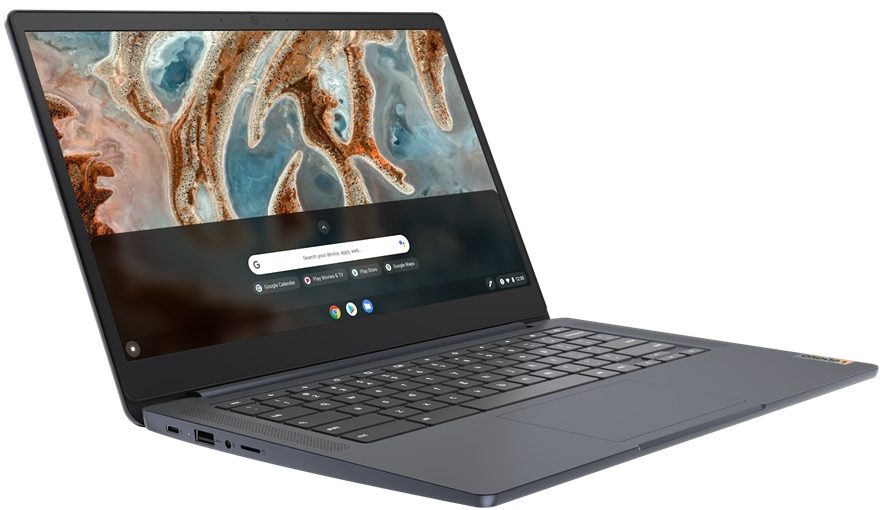 Specifications and features
For the specifications, this Chromebook has identical hardware to the Ideapad Flex 3 Chromebook. The device is powered by the Mediatek MT8183 SoC, with eight cores and eight threads. The cores are divided into two pairs, one of which has higher performance, and the other has higher power efficiency while sacrificing power. The same could be said about the GPU, which in this case is the ARM Mali-G72 MP3.
The I/O is also the same as the one on the smaller Chromebook, which means that you get one USB Type-A and one Type-C port, which supports data transfer, and has Power Delivery 2.0 and DisplayPort 1.1A capabilities. There is also a 3.5 mm audio jack and a MicroSD card reader. The laptop also has a stereo speaker setup, with the gills being placed on the front, to the left and right side of the keyboard, meaning that you get a front-firing setup.
Dimensions
336 x 221 x 18.6 mm (13.23" x 8.70" x 0.73")
Price
Starting at $176.99
All Lenovo IdeaPad 3 ChromeBook (14) configurations: