[Specs and Info] Lenovo IdeaPad 3 ChromeBook (14″, APO6) – students rejoice at the sight of this notebook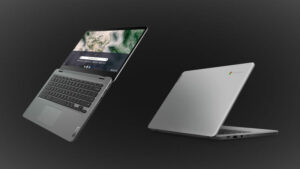 Another Chromebook from Lenovo, this time sporting AMD hardware. This one is entirely built for students and educational institutions, in order to teach them about digitalizing the educational system, implementing more technology into the curriculum.
The IdeaPad 3 Chromebook (14″) is affordable and very easy to use, due to the simplistic ChromeOS, which is based around the browser, allowing you to access tons of cloud and web-based apps, as well as Android apps in general, including their office suite which works wonders.
Today we are giving you a quick overview of the Lenovo IdeaPad 3 Chromebook (14″, APO6).
Lenovo IdeaPad 3 Chromebook (14″, APO6): Full Specs
Design
The laptop looks great for a budget one and actually comes with an aluminum lid, which is a sight to behold on an affordable Chromebook. We expect durability to be decent, due to the smaller form factor and 17.7 mm thickness. The laptop is portable and easy to carry around sporting a weight of just 1.45 kg. Typical for Lenovo, we only see small glimpses of branding, mainly in the form of a small wordmark on the lid and base, along with a Chromebook logo on the opposite corner of the lid.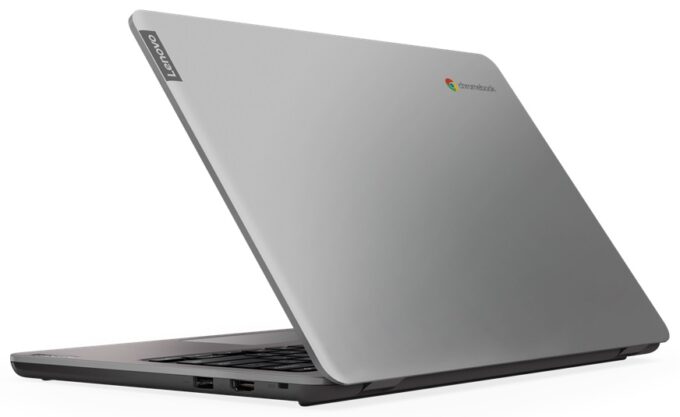 Display
There are three display options, with two IPS panels and one TN panel. The TN option has 220 nits of brightness and a 400:1 contrast ratio. The IPS panels come with 250 or 300 nits of brightness and a 700:1 contrast ratio. The 300 nit panel also has touch support, which kids and students will enjoy.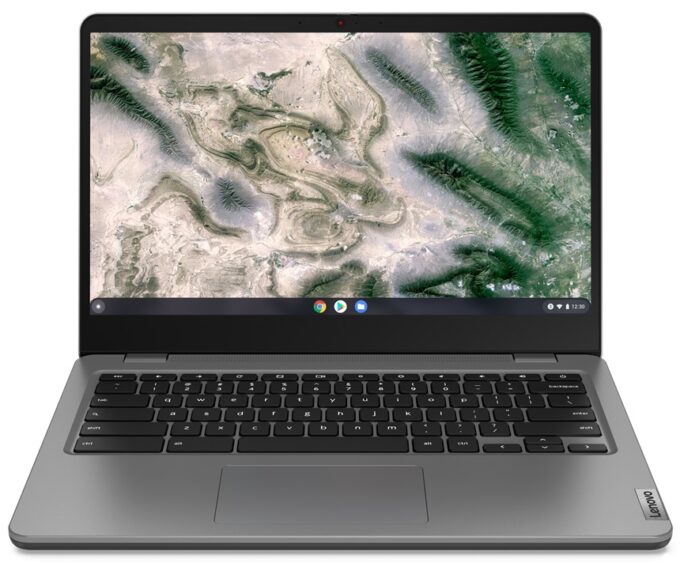 Specifications and features
Specs-wise, you get the AMD 3015Ce, which is a tiny power-efficient APU with two cores and four threads, along with a boost clock of 2.30GHz. You shouldn't expect wonders from it, but with ChromeOS being so lightweight and forgiving on resources, the CPU will be snappy and quick in opening and loading apps. The GPU comes in the face of the Radeon RX Vega 3. Thankfully, there are a lot of great less demanding games on the Play Store, which you can pass the time with.
For a small budget device, it gets decent I/O coverage, including two USB Type-A 3.2 (Gen. 1) ports, a single USB Type-C 3.2 (Gen. 1), an HDMI 1.4 connector, a MicroSD card reader, and a 3.5 mm audio jack. You also get stereo speakers, which are mounted on the bottom.
Dimensions
325 x 223 x 17.7 mm (12.80" x 8.78" x 0.70")
All Lenovo IdeaPad 3 Chromebook (14″, APO6) configurations: