[Specs and Info] Lenovo IdeaPad 1 (14″, 2021) and IdeaPad 1 (15″, 2021) get an increased hardware range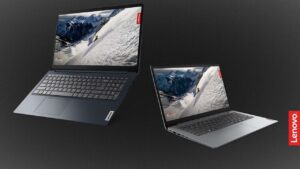 The IdeaPad 1-series of laptops offers the cheapest barrier to entry in Lenovo's laptop hierarchy, except if you start looking into Chromebooks, as with them prices take even harder of a plummet. The laptops have previously only been offered with only low-powered dual or quad-core chips from the Athlon family from AMD, or Celeron and Pentium SKUs from Intel.
Now, Lenovo is introducing some quite powerful components, which will put the device in a whole new category in terms of performance. However, we are worried about overlapping with the IdeaPad 3 series, since performance and hardware availability are really the only considerable difference between the two series.
Today we're taking a quick look at the Lenovo IdeaPad 1 (14″, 2021) and IdeaPad 1 (15″, 2021).
Full Specs: Lenovo IdeaPad 1 (14″, 2021) / IdeaPad 1 (15″, 2021)
Lenovo IdeaPad 1 (14″, 2021) configurations:
Lenovo IdeaPad 1 (15″, 2021) configurations:
Design
Since the laptop has made only a few small changes, we won't go over the whole device. The design remains the same, with a chassis crafted entirely from plastic. There is a difference between the 14 and 15.6-inch notebooks, mainly that the larger device has a larger keyboard with a NumPad. The overall design is really simplistic with rounded corners and sharp edges.
Display
The display selection consists of two TN panels with either 1366 x 768p or a Full HD resolution, and a single IPS FHD panel. They are on the lower end, but if you want better displays you will have to upgrade to an IdeaPad 3 or an IdeaPad 5, which offer good options with good color coverage and color accuracy.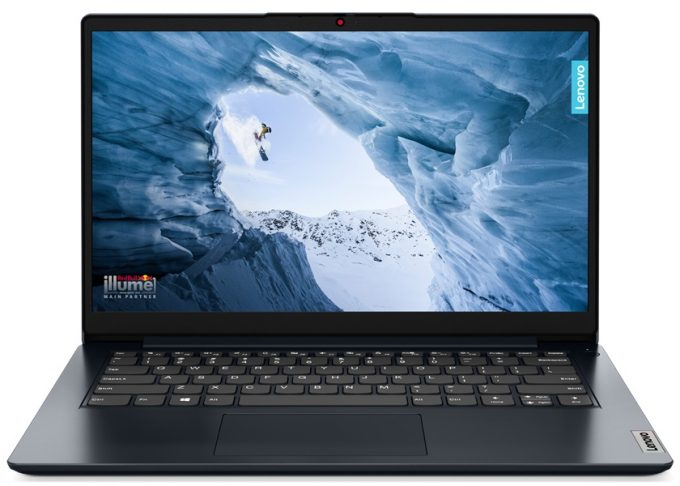 Specifications and features
The new CPU additions are the three Ryzen 5000U-series CPUs, which despite the 5000U-series name, use the older Zen 2 architecture. This, however, isn't an issue, especially in laptops this inexpensive, as the performance truly is remarkable for a device like this one. Even the lower-end Ryzen 3 5300U has four cores and eight threads and with its added iGPU, it can handle moderate tasks. If you want to upgrade to the more powerful SKUs, you can do a lot more, with the higher core and thread count.
All Lenovo IdeaPad 1 (14″, 2021) configurations:
All Lenovo IdeaPad 1 (15″, 2021) configurations: