[Specs and Info] Lenovo brings innovation to the table with the IdeaPad 5G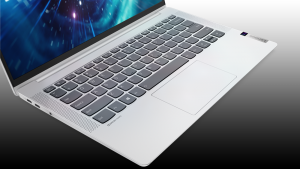 Always connected devices seem to be the future, as now 4G and sometimes even 5G can be found in a decent amount of devices. One new device does have that along with much more.
The Lenovo IdeaPad 5G uses the brand new Snapdragon 8cx Compute Platform from Qualcomm, which is specially made for laptops and features has some unique characteristics that make it very suitable for the laptop form factor.
Today we are giving you a quick overview of the Lenovo IdeaPad 5G.
Lenovo IdeaPad 5G: Full Specs
Design
The laptop is crafted with a combination of materials. The lid is made of aluminum alloy, while the base and the bottom are made of plastic. Lenovo has gone with a basic, but effective design, utilizing sharp edges and rounded corners. The sides also have a machined aluminum finish, so they appear glossier than the lid and base, which is good, since the glossy parts won't be touched as much and won't attract that many fingerprints.
Since the SoC doesn't need a lot of power to run and doesn't give off a lot of heat, Lenovo has implemented a fanless design, which makes the laptop both thinner, lighter, and essentially silent. The device is pretty portable in terms of weight and height, stopping the scales at 1.20 kg while being just 14.9 mm tall.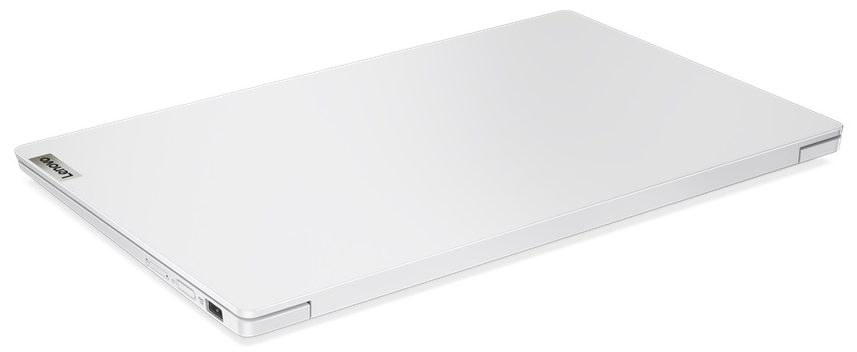 Display
The laptop offers a single display choice, but on paper, it looks quite good. The screen has a 14-inch diagonal and comes in a Full HD resolution. According to the Lenovo spec sheet, the display has 300 nits of brightness and fully covers the sRGB color gamut. If this laptop manages to pass our uniformity and color accuracy tests, it would be a great portable device for artists.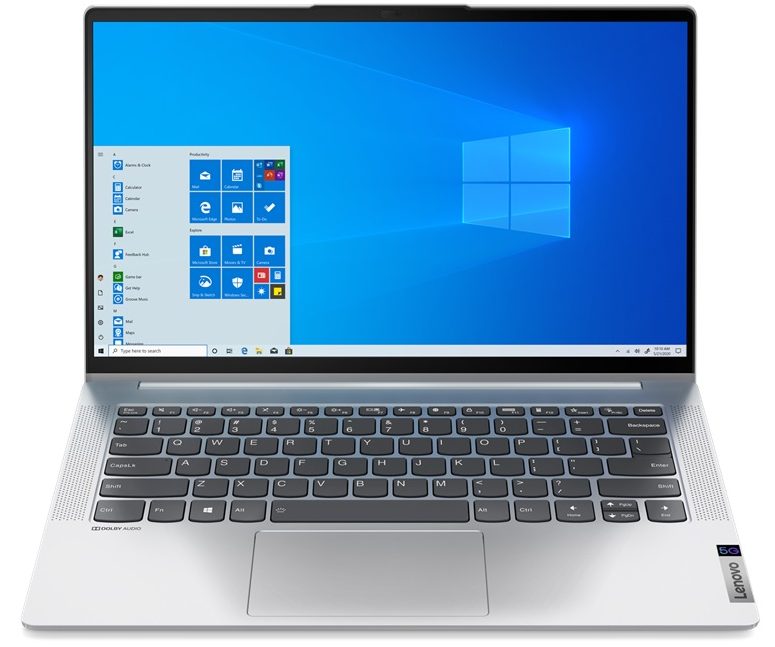 Specifications and features
The laptop comes powered by the Snapdragon 8cx Compute Platform which is built especially for laptops, featuring more powerful cores. It uses a 7nm architecture. It is suitable for a variety of devices, including enterprise ones, featuring many security features. The SoC has an octa-core CPU and an octa-core GPU, which both use the big.LITTLE architecture, which divides the cores into two pairs, with one power-efficient and one high-powered pair, so you get the best of both worlds, in terms of both performance and battery life. Qualcomm states that the 8cx can offer multi-day battery life, which would be a game-changer in the industry.
Features-wise, you get Wi-Fi 6, Bluetooth 5.0, and 5G support. Other stuff includes a dual-array microphone and a set of front-firing stereo speakers, which come with Dolby Audio support.
Dimensions
321.7 x 207 x 14.9 mm (12.67" x 8.15" x 0.59")
All Lenovo IdeaPad 5G configurations: