[Specs and Info] Lenovo 10w – for the people with the least computing needs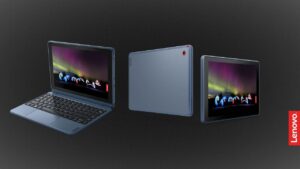 Detachables have been in a weird state, flowing between chunky laptops and thin tablets with keyboard attachments. The Lenovo 10w is one of the few devices, whose two halves are actually similarly sized, making it look sturdy and believable and a detachable laptop.
The 10w is ideal for first-time buyers, to get a person comfortable with technology by offering them an easy-to-use device that can also take its fair share of damage.
Today we are giving you a quick overview of the Lenovo 10w.
Lenovo 10w: Full Specs
Design
The laptop comes with a plastic design that can seem childish, but we find it appealing among the minimalist trend that is going on in the laptop space right now. The chassis and lid are crafted using blue plastic, while the edges are covered by a rubber bumper that's also blue in color, but has some speckles, which add a touch of character. Complimenting the blue is a red lip around the webcam, with the stylus pen also being painted in the color. In terms of weight and height, the laptop stops the scales at 1.10 kg and has a profile of 18.2 mm, which is chunky considering the small 10-inch display, but we'd rather have a plastic chassis that is durable, but slightly thicker.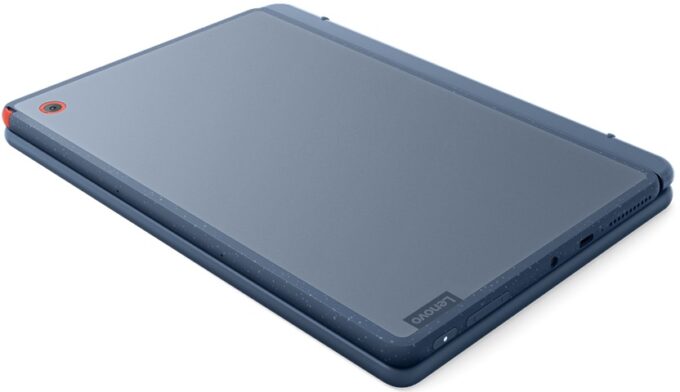 Display
The Lenovo 10w uses a 10.1-inch IPS display with a 16:10 aspect ratio and an FHD+ resolution. The display does have a touch panel, so you can use the provided stylus. The panel has a max brightness of 400 nits, a 1000:1 contrast ratio, and covers around 70% of the NTSC gamut, which is close to 100% of the sRGB gamut.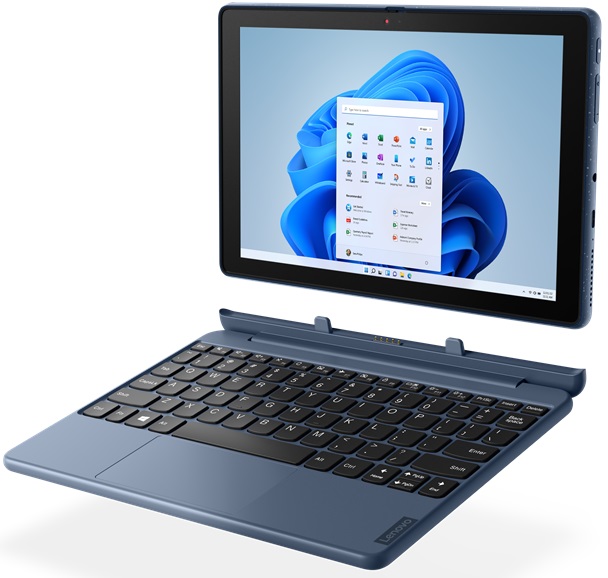 Specifications and features
This laptop doesn't use AMD or Intel, but rather a chip that is better designed to fit small form factors. The Qualcomm Snapdragon 7c Gen 2 SoC is first and foremost efficient, while the octa-core architecture will allow it to handle some loads. Using the tablet as a sketchbook can be a decent option if you don't have the money for a separate Creator laptop and a graphics tablet. The Adreno 618 GPU is quite old, however, it can handle video playback and streaming so you will be able to enjoy some well-spent time on it.
Dimensions
253.82 x 164.9 x 18.2 mm (9.99" x 6.49" x 0.72")
All Lenovo 10w configurations: