[Specs and Info] Lenono IdeaPad 5 Chromebook (14″) offers Tiger Lake performance and a stylish exterior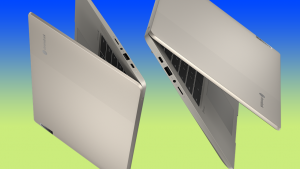 While previously a Chromebook could have gotten away with a relatively underpowered processor, and they still can BTW, ChromeOS has evolved to be more feature-packed, so naturally more powerful hardware will be needed. Today we have the IdeaPad 5 Chromebook, which comes with a stylish design and Tiger Lake performance, which can push ChromeOS to its productivity and multitasking limits.
Today we are taking a quick look at the Lenovo IdeaPad 5 Chromebook (14″).
Lenovo IdeaPad 5 Chromebook (14″): Full Specs
Design
The laptop uses a pretty standard design, which is similar to other IdeaPad devices. The laptop has an aluminum lid and uses plastic for everything else. You get to choose between two colors, both of which have their own appeal. The Storm grey is for edgier consumers, who live a monochrome life. The Sand color is a bit different, it's a lighter shade, not exactly white, and is a good conversation starter. The lid has a two-tone vertically split finish, with both the Lenovo wordmark logo and the Chromebook logo, which doesn't use the Chrome colors and looks sleeker. In terms of weight and height, the laptop stands at 1.42 kg and 16.6 mm, respectively.
Display
The laptop offers a signed screen, which comes in two variants, either with or without a touchscreen. Regardless of which you pick, you would be getting a 14-inch Full HD IPS panel, with wide viewing angles, a 300 nit max brightness, and an 800:1 contrast ratio.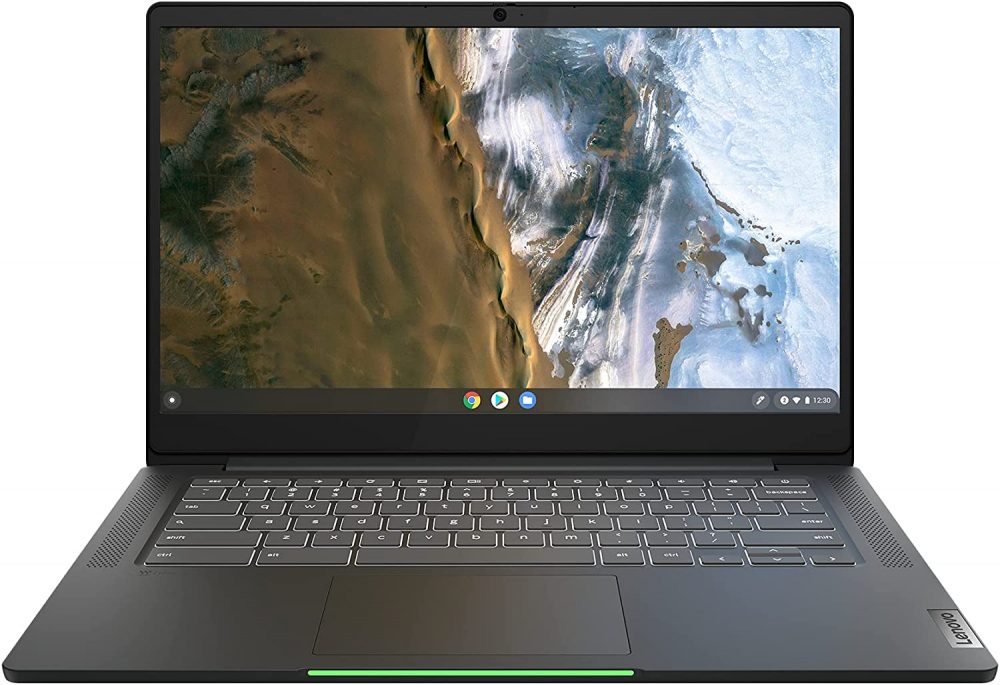 Specifications and features
In terms of specs, you get a total of three Intel CPUs to choose from. For the graphics, you only have the integrated units from Intel, some of which work surprisingly well. The entry configuration packs the Pentium Gold 7505 CPU and the UHD Graphics Xe G1, which is decent and can handle the basics such as web browsing and watching videos and movies. Of course, as ChromeOS can now run Play Store apps, you can also run many of them, as the CPU and iGPU combo is still powerful for mobile app standards. You can also get the laptop with the Core i3-1115G4 and the Core i5-1135G7, which take things to another level. Intel really struck gold with Tiger Lake, as it can be both powerful and efficient.
Features-wise, you get a MicroSD card slot, Wi-Fi 6, and Bluetooth 5 support. Other stuff includes a set of front-firing stereo speakers and a dual-array microphone, along with a backlit keyboard and a Mylar-surfaced touchpad.
Dimensions
324 x 221 x 16.6 mm (12.76" x 8.70" x 0.65")
All Lenovo IdeaPad 5 Chromebook (14″) configurations: