[Specs and Info] HP Victus 15 (15-fa0000, fb0000) – smaller from before, but you'd hardly notice it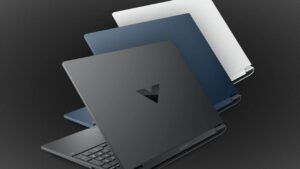 When it comes to budget laptops for gamers and content creators, there's hardly any notebook that can offer solid coverage of both areas' needs. Most of the time, you get good hardware, but lack display options.
This wasn't the case with the Victus 16 from last year, which not only brought Ryzen 5000H-series processors but also several RTX 30-series GPUs, and a 16.1-inch display with a 144Hz refresh rate,  relatively low response time, and near full sRGB coverage. Today we have the successor of that laptop, which has a smaller 15.6-inch display, but we hope the essence of the Creator/Gamer hybrid stays the same.
Today we are giving you a quick overview of the HP Victus 15 (15-fa0000, fb0000).
HP Victus 15 (15-fa0000, fb0000): Full Specs
Design
The laptop keeps the design of its 16.1-inch predecessor, which translates pretty well to a smaller form factor, mainly due to the fact that both laptops have displays with a 16:9 aspect ratio. The design is minimal, with a rear end that puts a big emphasis on the cooling, essentially being a large vent. In terms of dimensions, the Victus 15 is around 170 grams lighter. The device comes in three colors: Black, Navy Blue, and White, the latter of which should be the one to go for.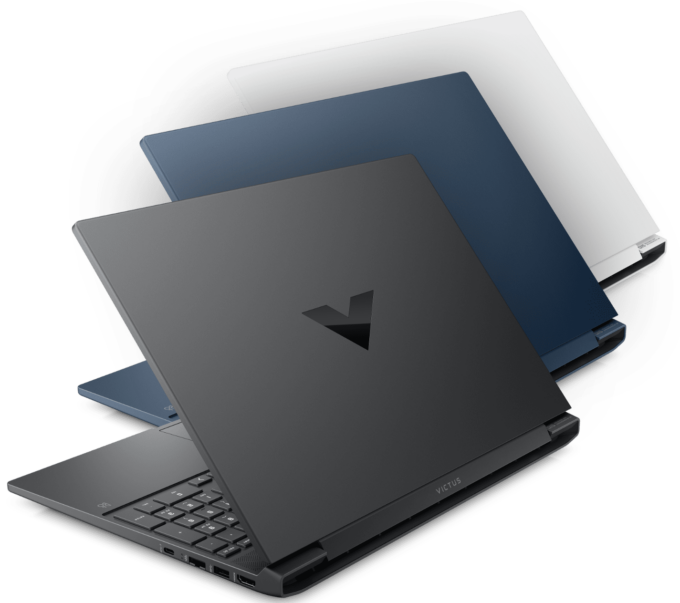 Display
The display selection stays the same with two 15.6-inch FHD IPS panels, with either 60Hz or 144Hz. The 144Hz option offers TUV + Eyesafe certification and 100% sRGB coverage.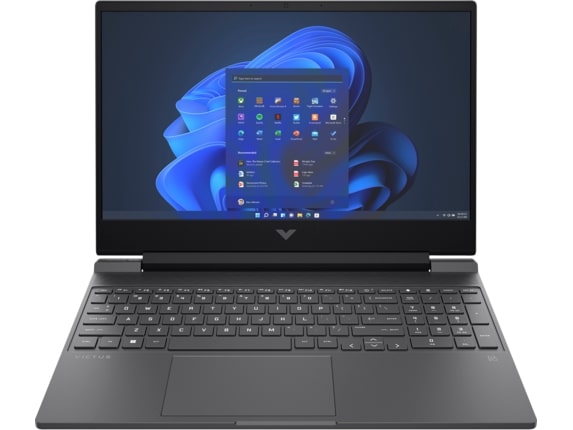 Specifications and features
With most laptops in 2022, THe Ryzen 6000H-series is coming out a bit late, so the Victus 15 relies on the good old Ryzen 5000H-series to satisfy the AMD fanboys' needs. If you have no allegiance to either brand, you can also go for the Alder Lake H-series, which would be the smarter option, as it delivers much more performance. On the GPU front, you can get the laptop with up to an RTX 3050 Ti, which isn't the best entry-level GPU, mainly due to its 4GB frame buffer, which limits the performance of the card.
The laptop has a decent port selection, with two USB Type-A 3.2 (Gen. 1) ports, a single USB Type-C 3.2 (Gen. 1) port, an HDMI 2.1 port, which is good to see on a more budget device, an SD card reader, a LAN port, and a 3.5 mm audio jack.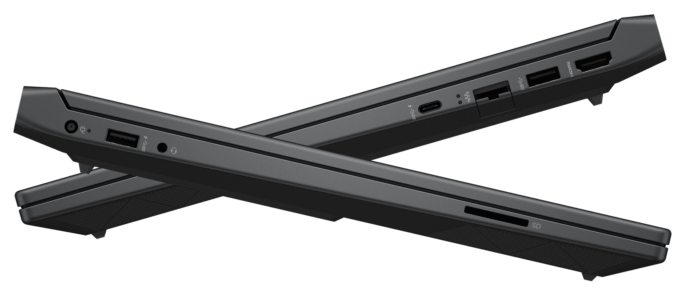 Dimensions
357.88 x 255.01 x 23.5 mm (14.09" x 10.04" x 0.93")
Price
Starting at $610.00
All HP Victus 15 (15-fa0000, fb0000) configurations: