[Specs and Info] HP ProBook 445 G9 and ProBook 455 G9 – the business series gets an AMD treatment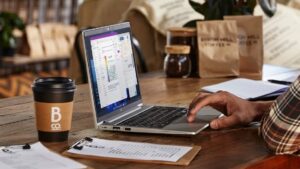 The ProBook 445 G9 and the ProBook 455 from HP will probably be some of the best selling mid-range devices, bringing designs that are fitting for every occasion, hardware that can handle pretty much everything with decent results, and display options that offer a lot of customizability, in regards to your workflow.
With laptops being more needed than ever, it is good to see good offerings on the market that are implementing new technologies and pushing the boundaries of performance further and further.
Today we are giving you a quick overview of the HP ProBook 445 G9 and the ProBook 455 G9.
Full Specs: HP ProBook 445 G9 / ProBook 455 G9
HP ProBook 445 G9 configurations:
HP ProBook 445 G9 configurations:
Design
The design is about as every day as it can get. We have sleek-looking devices with round corners, sharp edges, and a sloping front, which makes them appear thinner. The silver exterior isn't a showstopper, but that is exactly why it perfectly fits the business and professional setting. There is some bling, with a glossy HP logo on the back. In terms of weight and height, the 445 G9 stops the scales at 1.38 kg, while its bigger sibling weighs significantly more, 1.74 kg. Interestingly enough they keep the same profile of 19.9 mm.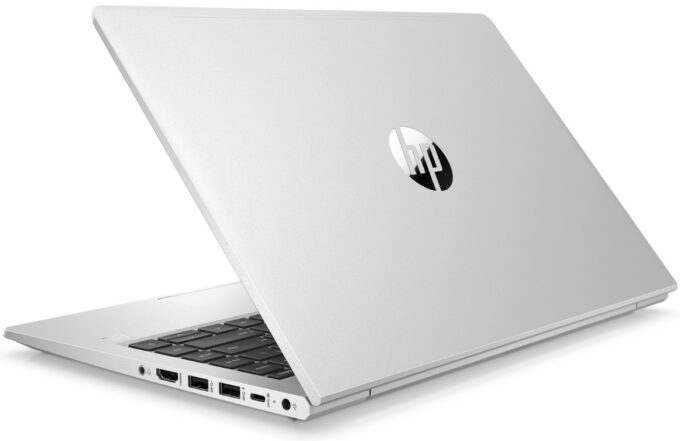 Display
The laptops offer the same display options, with the base model coming with a TN panel with a resolution of 1366x768p. The second option uses an IPS panel and increases the resolution to Full HD. This option comes with several configurations, in terms of brightness, with 250, 400, or 1000 nits. The latter also brings 100% sRGB coverage, SureView, and Eye Ease technologies.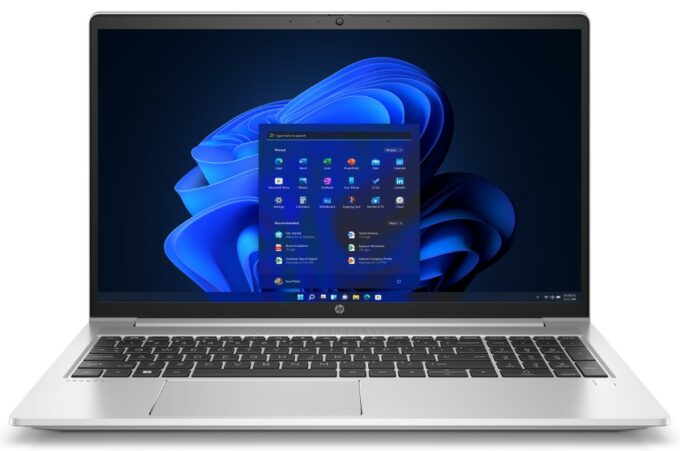 Specifications and features
Both devices offer both Zen 3 and Zen 3+ processors, with the entry model featuring a combo of the Ryzen 3 5425U and the Radeon RX Vega 6 (15W). This is a new chip that got revealed at CES 2022, that uses the older Zen 3 architecture, which is still very relevant. The combo is perfectly suited for daily tasks, media consumption, and even more like quick image and photo editing, graphic design, etc.
The next two configurations are a big step up, in terms of performance and productivity. You can get the Ryzen 5 6600U and the Radeon 660M or the Ryzen 7 6800U and the Radeon 680M. These combinations should offer really good performance, both in gaming and productivity tasks, like video editing, software development.
All HP ProBook 445 G9 configurations:
All HP ProBook 445 G9 configurations: