[Specs and Info] HP ProBook 440 and ProBook 450 G9 – business notebooks with surprisingly powerful hardware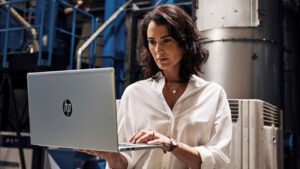 The ProBook series is positioned a tad lower than their EliteBook counterparts in HP's hierarchy, however, we don't really see the need for going out and purchasing them, when the ProBook laptops bring the same level of performance to the table thanks to the same hardware. For general use, the 16:10 screen really isn't needed, so most of the time the regular 16:9 aspect ratio will do just fine.
Today we are giving you a quick overview of the HP ProBook 440 G9 and ProBook 450 G9.
Full Specs: HP ProBook 440 G9 / HP ProBook 450 G9
HP ProBook 440 G9 configurations:
HP ProBook 450 G9 configurations:
Design
No information is given about the build materials of the laptops, but if we had to guess we would have to say that they would be made of plastic, as is the case with most laptops out there, especially in the mid-range segment. The laptops get a silver exterior with black bezels, along with sharp and angular edges around the entirety of the notebooks. The round corners do a good job at softening up all this aggressiveness, making for good-looking devices. On the back of the lid, we have a glossy HP logo. In terms of dimensions, the bigger 15.6-inch machine weighs 1.74 kg, which is nearly 400 grams more than the 14-inch version. However, they do share the same 19.9 mm thickness.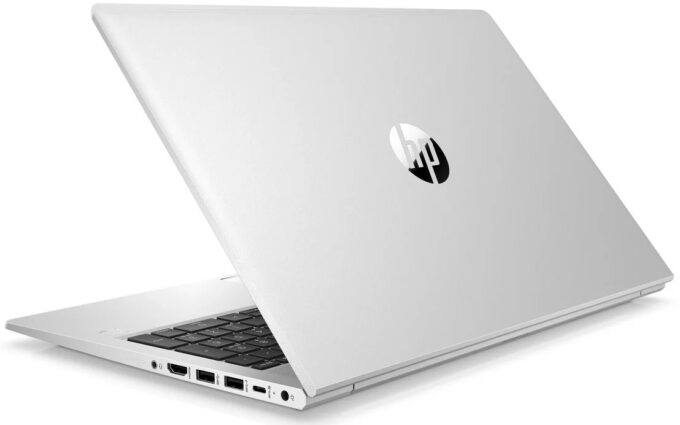 Display
Both laptops offer a 768p TN panel with a max brightness of 250 nits. The ProBook 440 G9 also has a Full HD IPS panel with several configurations, topping up with 1000 nits of brightness and 100% sRGB coverage. The 450 G9 lacks this panel but gets a regular Full HD IPS panel with either 250 or 400 nits of brightness.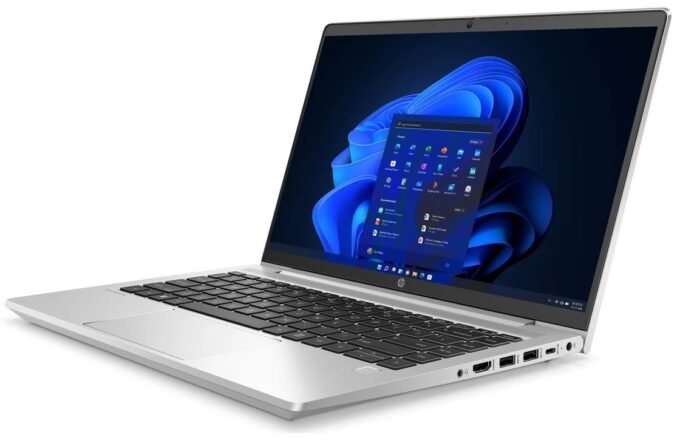 Specifications and features
The laptops come with several Alder Lake P-series chips, starting with the Core i5-1250P and ending with the Core i7-1280P. The ProBook 450 G9 also offers the Core i5-1250U, which is a lower-powered version of the P-series CPU, with a lower core count but higher power efficiency, given that it has a TDP of only 15W.
For graphics, you have both integrated and discrete options, with the well-known Iris Xe Graphics G7 iGPU and the NVIDIA MX570, which we haven't seen a lot of. The GPU is based on Ampere tech, and it will be interesting to see how it performs if we ever get to review a ProBook or any other laptop outfitted with it.
I/O-wise, there are three USB Type-A 3.2 (Gen. 1) ports, a single USB Type-C 3.2 (Gen. 2) port, an HDMI 2.1b connector, an Ethernet connector, and a 3.5 mm audio jack.
All HP ProBook 440 G9 configurations:
All HP ProBook 450 G9 configurations: