[Specs and Info] HP Elite Folio (13.5″) – Premium-looking Spandragon laptop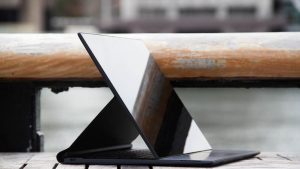 What happens when you take one of Qualcomm's most powerful SoCs and place it inside a thin and lightweight Windows device. You get the HP Elite Folio (13.5″), which uses the Snapdragon 8cx Gen 2 compute platform, an ARM-based SoC, that is specially designed for Windows machines. The laptop brings a lot of other stuff, as well, as it has to satisfy a very pretentious market.
Today we are taking a quick look at the HP Elite Folio (13.5″).
The HP Elite Folio (13.5″) is available now with a starting price of $2,961.
HP Elite Folio (13.5″): Full Specs

Design
The laptop looks a lot like a tablet with a keyboard attachment, as its hinge mechanism works in a very similar fashion. The back of the laptop looks to be made out of leather, while the base and the lid itself are metallic. The display is covered in Gorilla Glass 5, which offers a great deal of scratch and shatter resistance. The base features a front-firing stereo speaker setup. In terms of weight and height, the laptop stands at 1.32 kg and 16 mm, respectively.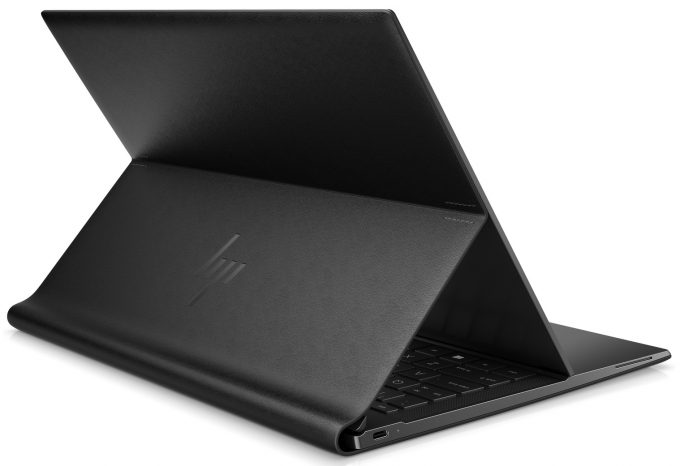 Display
The laptop features a single display option. It uses an IPS panel with a 13.5-inch diagonal and a resolution of 1920 x 1280p, which calculates to an aspect ratio of 3:2. The more room on the Y-axis should fit plenty of menus and color palettes, in case you want to use the laptop for design and art. The panel has 1000 nits of brightness and optional Sure View technology, which intentionally narrows the viewing angles so that only you can see the contents of the display.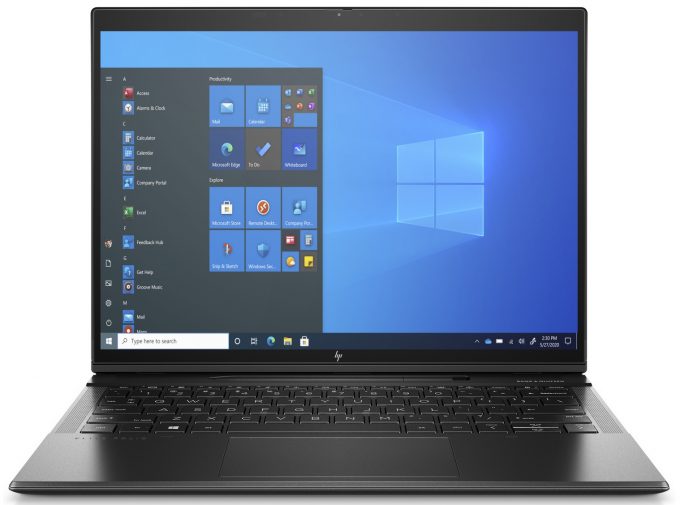 Specifications and features
As we said before, the laptop uses the Snapdragon 8cx Gen 2 Compute platform. Inside of it, you have everything that the device needs to run, such as an 8-core CPU with a clock speed of 3.15GHz, and the Adreno 680 GPU, along with all the other small necessities like a cellular modem, Bluetooth, and Wi-Fi chips, image processing hardware, the memory, and audio codecs. The whole SoC is built on a 7nm dye, similar to AMD's Zen 3 chips.
In terms of features, the aforementioned Bang&Olufsen stereo speakers are front-firing which is a rare sight in smaller laptops, as base real estate is already pretty limited. The keyboard also has a backlight. According to HP, there is storage space for an HP Elite Slim Active Pen, which can come in handy.
Dimensions
298.45 x 229.36 x 16 mm (11.75" x 9.03" x 0.63")
Price
Starting at $799.99
All HP Elite Folio (13.5″) configurations: