[Specs and Info] HP 17 – simple name on an even simpler laptop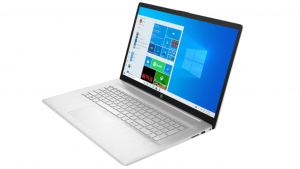 HP is offering a big and decently powerful laptop by the name of HP 17. Props to them, as nowadays laptop names always contain Pro, Plus, or some other marketing ploy. Most of the time, it's just a regular laptop with maybe one or two features that might not attribute to anything, but give the manufacturer a reason to market it as something else.
The HP 17 is a simple device, which is perfect for a daily driver. Yes, it is on the bigger side, but it is still fairly portable, so you can carry it from place to place, without much of an issue.
Today we are giving you a quick overview of the HP 17.
HP 17: Full Specs
Design
The laptop offers a very sleek design and the silver color makes it appropriate for any occasion. You can take it with you to the office, hang out at home, have conference meetings with it, whatever you prefer. While the build materials weren't specified, we are pretty sure the laptop will be made entirely from plastic, but let's see if HP is generous enough to give us a metal lid. In terms of branding, the laptop has a circular HP logo in the center of its lid, and it is very glossy. The weight and height are fairly manageable, sitting at 2.05 kg and 20.6 mm, respectively.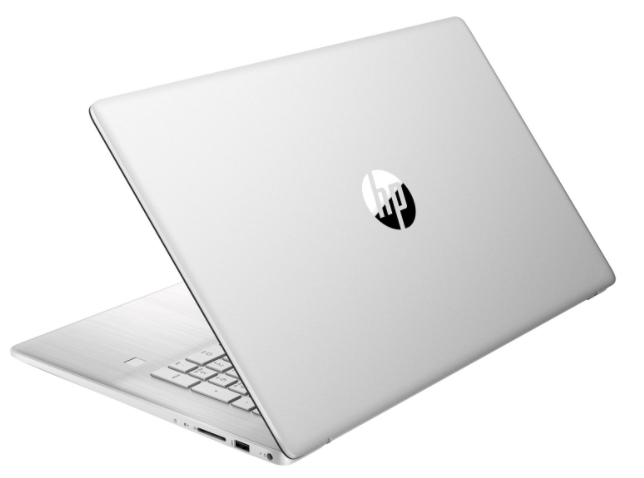 Display
When it comes to the display, there are two options. Both of them share an identical diagonal of 17.3 inches. The first display offers a resolution of 1600 x 900 and a TN panel. We generally don't recommend buying laptops with TN panels, especially in 2021, where IPS technology is more accessible than ever in budget laptops. The second display gets an FHD resolution and an IPS panel, which has better viewing angles, offers higher brightness of 250 nits and has generally better color reproduction.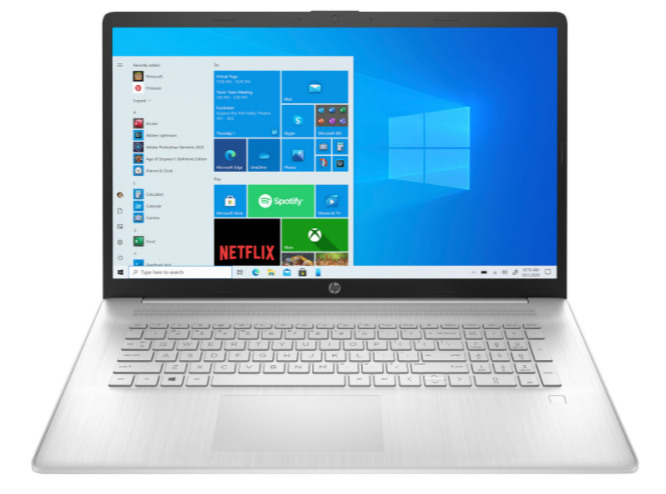 Specifications and features
The laptop comes with decently powerful hardware, especially if you decide to pick up one of the higher-end configurations. All models come with CPUs from the Tiger Lake G-series, with the base laptop having the Core i3-1115G4. If you're ready to splurge some more, the Core i3-1125G4 is available, which offers a more powerful iGPU. Finally, if you want the best that is available, look no further than the Core i5-1135G7. It has a low TDP, sparing your battery while offering a surprisingly good amount of power, being able to handle video editing and other stuff, without too much strain.
It also has the best iGPU out of the bunch, the Iris Xe Graphics G7. It can handle light gaming, such as League of Legends, Dota 2, CS:GO, and Valorant. The other processors also offer Intel Graphics, but their performance is nowhere near the level of the G7.
All HP 17 configurations: