[Specs and Info] Get ready for a Chromebook takeover with the ASUS Chromebook CX1 (CX1100, CX1400, CX1500)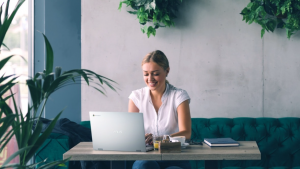 When manufacturers are building a laptop, a significant chunk of the price is dedicated to a Windows license, since Microsoft ain't giving it away for free. This gets in the way of most laptops since they already have to fit within a price tag to make it appealing to consumers and be profitable for the manufacturer itself.
This is why most cheaper windows laptops come with low-end Celeron or Pentium chips. Google changed that with the introduction of its ChromeOS, which it distributes for free, plus the OS is way lighter allowing for less powerful hardware to run it effortlessly.
Today we are taking a look at the ASUS Chromebook CX1, which comes in three variants, depending on its display size.
Full Specs: ASUS Chromebook CX1 (CX1100) / Chromebook CX1 (1400) / Chromebook CX1 (1500)
ASUS Chromebook CX1 (CX1100) configurations:
ASUS Chromebook CX1 (CX1400) configurations:
ASUS Chromebook CX1 (CX1500) configurations:
Design
The laptop looks like a more expensive device, and while the price of it is still in question, we can't expect a budget device with a dual-core processor to cost a lot. For what it is, it looks spectacular, while also providing a surprising level of structural rigidity. ASUS has put this Chromebook through the MIL-STD 810H, which includes dropping and shock tests, humidity and heat tests, vibration and altitude tests. This should put away any fires that the laptop would easily break or won't last a long time.
And while it might be made of plastic, so are ThinkPads, but we don't judge them for it, even though they ask for $1000+. The Chromebook has a brushed aluminum finish, which looks good enough. On the lid, you can find the ASUS and Chromebook logos, with the former being placed dead center, while the latter is in the upper left corner.
| | Weight | Height |
| --- | --- | --- |
| ASUS Chromebook CX1 (CX1100) | 1.20 kg (2.6 lbs) | 17.5 mm (0.69″) |
| ASUS Chromebook CX1 (CX1400) | 1.45 kg (3.2 lbs) | 18.7 mm (0.74″) |
| ASUS Chromebook CX1 (CX1500) | 1.80 kg (4 lbs) | 18.9 mm (0.74″) |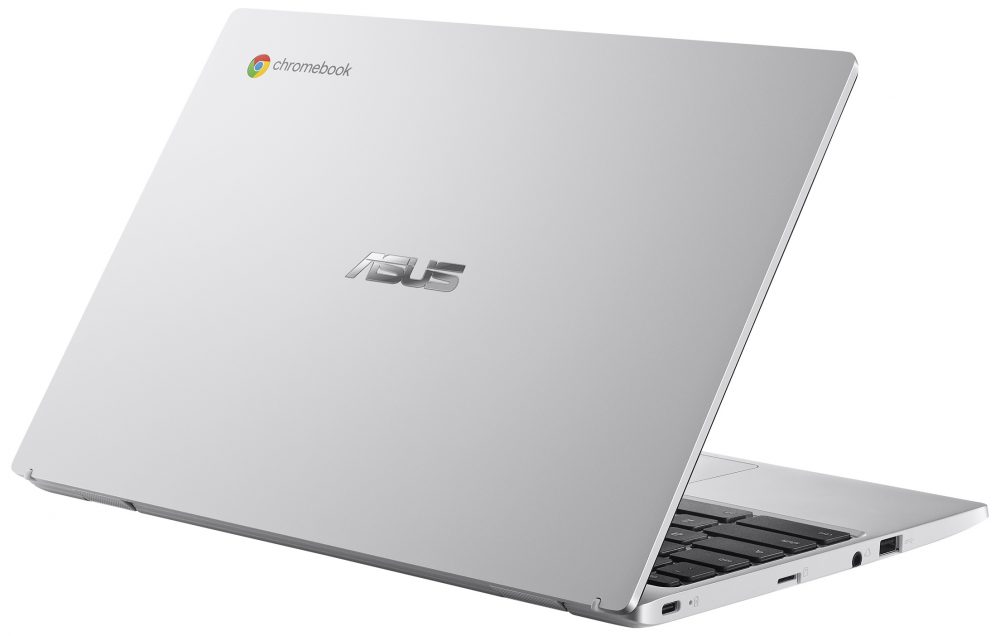 Display
The CX1100 offers a single 11.6-inch TN panel with a 768p resolution. The display has a max brightness of 220 nits and a 70% screen-to-body ratio. Moving over to the CX1400, it gives you the option to choose between three 14-inch displays, one of which has the same 768p resolution and TN panel, while the second one has a Full HD resolution and also uses a TN panel. The third panel has a Full HD resolution and uses an IPS panel and has a max brightness of 250 nits. Finally, the CX1500 has two displays to pick from, each with a 15.6-inch diagonal. You can choose either a 768p TN display or a Full HD IPS one.
Specifications and features
The laptop, regardless of its screen size, comes powered by the Intel Celeron N3350. This is a low-powered, dual-core chip that was released all the way back in 2016. For the purpose of this machine, such as browsing the web and watching videos, the CPU will perform just fine. The processor comes with the Intel HD Graphics 500, which is also okay for this type of laptop.
Features-wise, you get a great keyboard on all models, with nice and big keycaps, which should make the typing experience way better. The keyboard is also spill-resistant, so you wouldn't have o worry about spilling your coffee on top (good luck with the sticky buttons though). An HD webcam is also a part of the mix, and due to this laptop running Chrome OS, it the Google treatment with Google Assistant voice recognition support .
All ASUS Chromebook CX1 (CX1100) configurations:
All ASUS Chromebook CX1 (CX1400) configurations:
All ASUS Chromebook CX1 (CX1500) configurations: