[Specs and Info] Fujitsu reworks its entire LifeBook lineup, offering something for everyone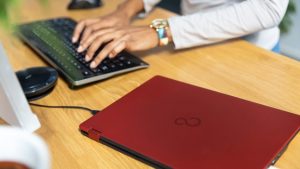 When thinking of PC manufacturers, Fujitsu doesn't first come to mind. However, they have been in the IT and technology sector for a very long time. They also manufacture other stuff besides computers, such as microelectronics, ACUs, telecommunications equipment, among others. With the release of the new Tiger Lake G-series chips from Intel, Fijutsu updated its entire LifeBook brand, with every device getting these new chips, which are a breath of fresh air in the space.
Today we are giving you a quick overview of the updated Fujitsu LifeBook lineup.
Full Specs: LifeBook U7411 / LifeBook U7511 / LifeBook U9311 / LifeBook U9311X / LifeBook E5411 / LifeBook E5511

Fujitsu LifeBook U7411, U7511, U9311, and U9311X
These laptops come with a plastic exterior and a very simple design. They all weigh less than two kilograms, with the U9311 and U9311X weighing around one kilogram, which makes them all very portable. Combine that with a relatively small form factor, and you get laptops that you can carry everywhere with you without being a hassle.
All laptops offer a Full HD IPS screen. The only difference between them is the diagonal. The U7411 gets a 14-inch display, the U7511 gets a 15.6-inch display, and the U9311 gets a 13.3-inch display. The U9311X also uses the same screen, but adds touch functionality, being a convertible and all.
When it comes to the specs, the laptops all have hardware from Intel's Tiger Lake G-series. The U7411 and U7511 start off with the Core i3-1125G4 and can go as high as the Core i7-1185G7. The U9311 and U9311X, on the other hand, start with the Core i5-1135G7, while still offering up to the Core i7-1185G7. This choice of CPUs also means that you'll be getting the Iris Xe Graphics iGPUs, which are the best iGPUs on the market, especially the G7, which has been able to go toe to toe with some discrete GPUs.
All laptops come with Thunderbolt 4, Wi-Fi 6, and Bluetooth 5 support. They also have an optional backlit keyboard and fingerprint reader.
Dimensions
322 x 211 x 17.9 mm (12.68" x 8.31" x 0.70")
Dimensions
357 x 230 x 18.1 mm (14.06" x 9.06" x 0.71")
Dimensions
307 x 197 x 15.5 mm (12.09" x 7.76" x 0.61")
Dimensions
309 x 214.8 x 16.9 mm (12.17" x 8.46" x 0.67")
Fujitsu E5411 and E5511
It's a similar story with the E5411 and E5511. They have a similar exterior, which we also presume will be made of plastic. However, they weigh significantly more, with the E5411 and E5511 stopping the scales at 1.79 kg and 2.04, respectively. They are also quite taller, with both of them having the same profile of 23.9mm.
They also share a similar display, with both laptops having an FHD IPS panel with a contrast ratio of 700:1. The only difference is the measurement of the diagonal, with the E5411 getting a 14-inch panel, while the E5511 gets a 15.6-inch panel.
The specs are identical, as both devices offering nearly the entire Tiger Lake G lineup. You start off with the Core i3-1115G4 and can go as high as the Core i7-1185G7. As for the graphics, you get an Iris Xe Graphics iGPU, depending on which CPU you go for. The Core i3 unit gets the Xe Graphics G4, the Core i5 – the Xe Graphics G7 (80EU), and the Core i7 – the Xe Graphics G7 with 96 Execution Units. This iGPU has been able to go against a discrete MX-series GPU from NVIDIA, and win.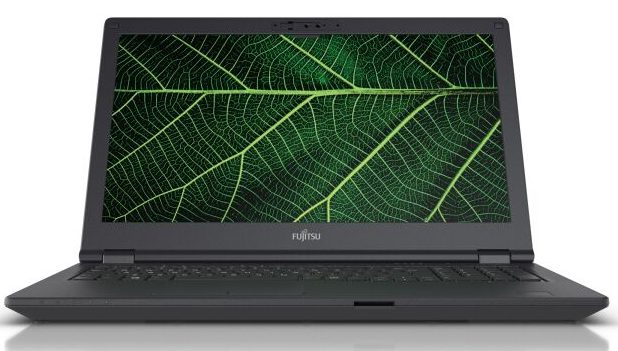 Dimensions
333.6 x 234 x 23.9 mm (13.13" x 9.21" x 0.94")
Dimensions
379 x 256 x 23.9 mm (14.92" x 10.08" x 0.94")
All Fujitsu U7411 configurations:
All Fujitsu U7511 configurations:
All Fujitsu U9311 configurations:
All Fujitsu U9311X configurations:
All Fujitsu E5411 configurations:
All Fujitsu E5511 configurations: