[Specs and Info] Fujitsu LifeBook E5412 – A bit late to the Alder Lake party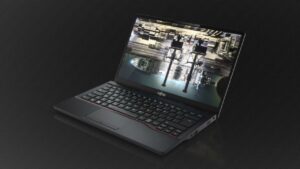 While Intel released its Alder Lake processors at the beginning of 2022, some manufacturers are pretty slow at adapting them, especially those focusing on enterprise machines. However, that's a good plan when you consider that performance isn't a big factor for business devices, so waiting a bit and getting the parts for less money eventually tricks down to offering the laptop itself for a lower price so that the company can offer a better deal for the consumer. The Fujitsu LifeBook E5412 does exactly that, with a slew of Alder Lake U-series chips that can provide good performance while being very efficient when not in full use.
Today we're giving you a quick overview of the Fujitsu LifeBook E5412.
Fujitsu LifeBook E5412: Full Specs
Design
Fujitsu might be trying to inspire a retro wave when it comes to the design of their laptops. It's a good move, as it looks different and might actually attract some fans to the brand. There's no information about the build materials, but looking at the lid, we think some metal's definitely involved in the construction of the device. The edges appear sharp but have a very subtle groove, which should be more comfortable. The base also has a textured finish, along with a red stripe along the bottom edge of the keyboard. The lid has a different color, that looks like a dark, olive green. In terms of dimensions, it weighs just 1.35 kg and has a profile of 19.9 mm, which is pretty compact for a 14-inch machine.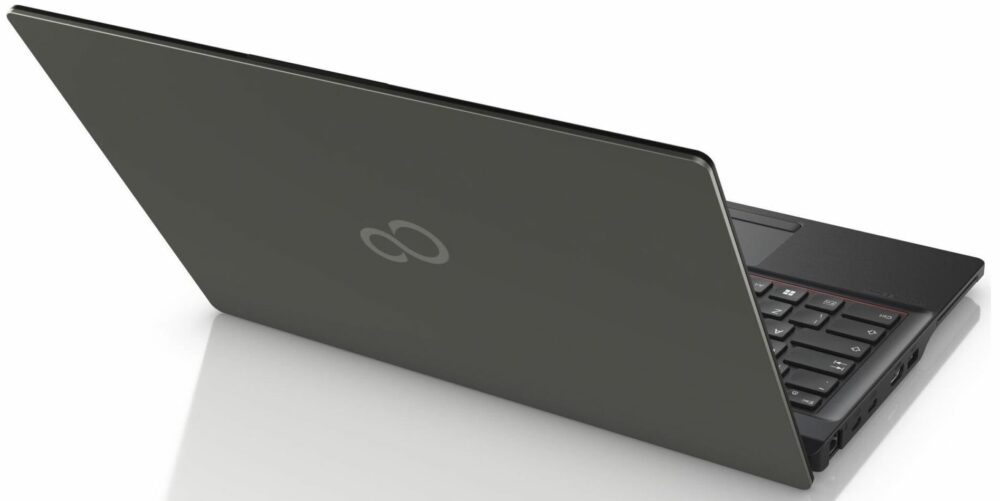 The LifeBook has a decent port selection, with two USB Type-A 3.2 (Gen. 1) ports, two Thunderbolt 4 ports, an HDMI 2.0b port, a MicroSD card slot, an Ethernet port, and a 3.5 mm audio jack. There are some optional slots, including a SmartCard reader, a Nano-SIM slot, and an eSIM inside the 4G LTE module.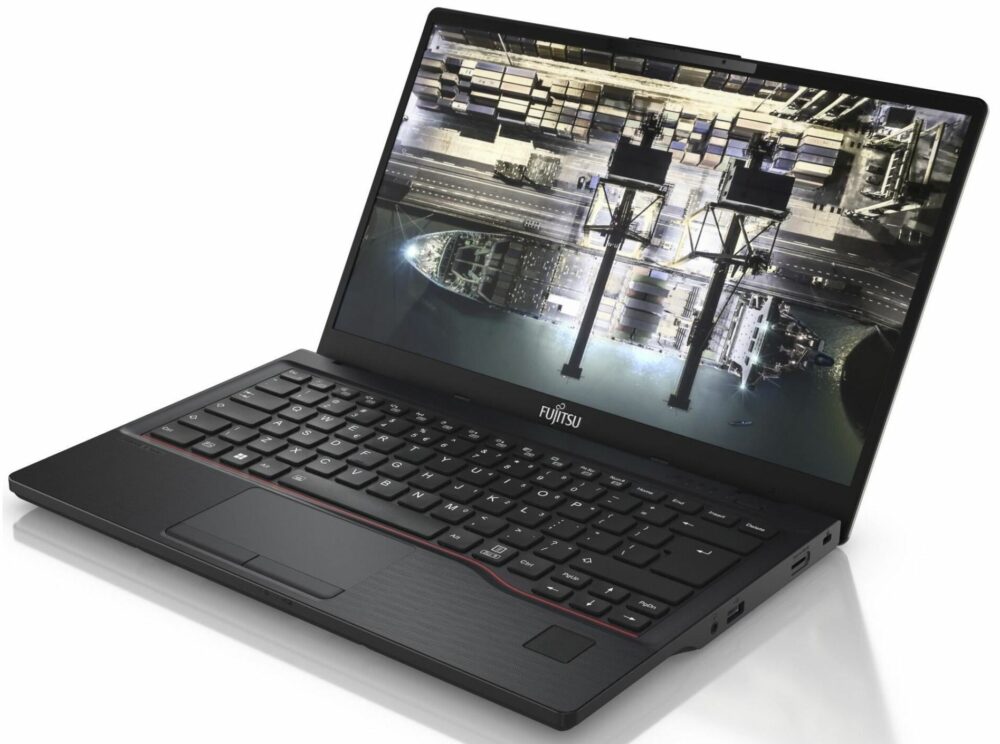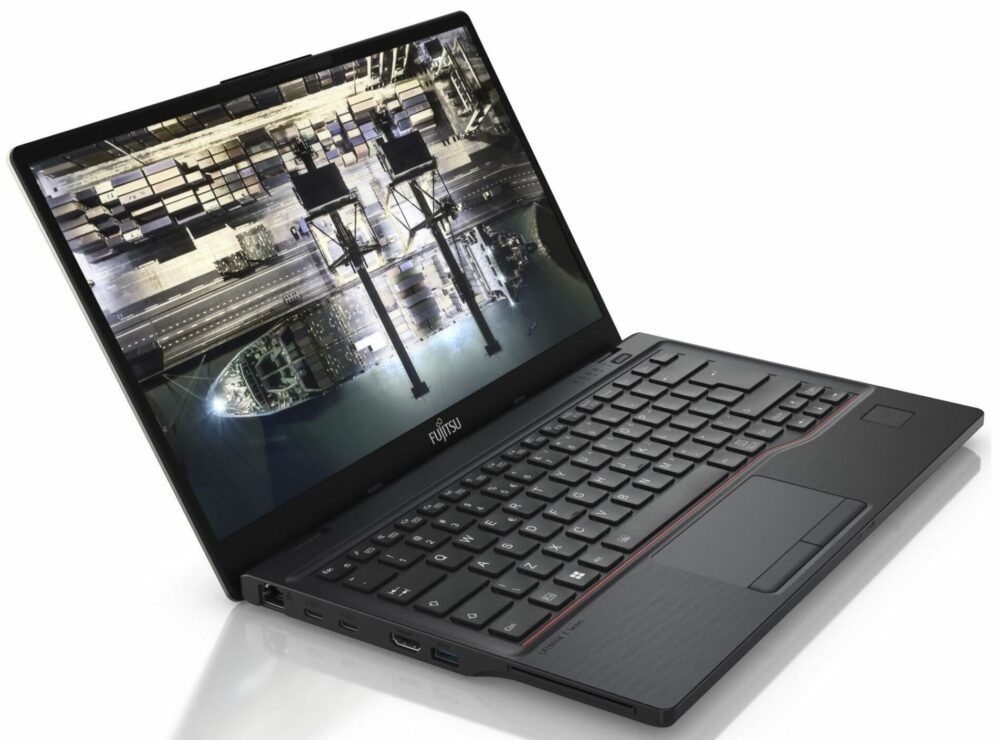 Display
The LifeBook comes with a 14-inch Full HD IPS panel. It's got 250 nits of brightness which isn't that much, while the contrast ratio is relatively low as well, at 700:1.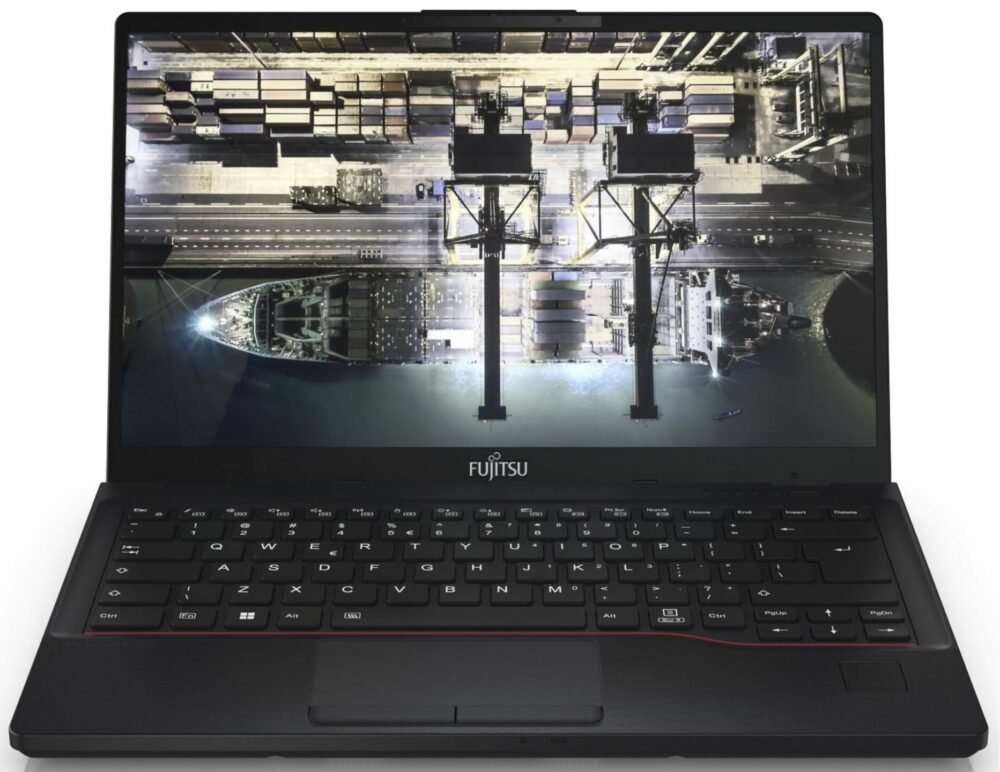 Specifications and features
The laptop is offered with four processors. Starting off with the base configuration, you get the Celeron 7305 and the Intel Iris Xe Graphics G4 (48EU). The CPU has 5 E-cores, which means no Hyperthreading. If you want, you can upgrade to a Core i3-1215U, with 6 cores and 8 threads, along with the Intel UHD Graphics with 64 Execution Units. If you want the best possible performance, you need to splurge for the Core i5-1235U and the Core i7-1255U, both of which come with 10 cores and 12 threads, as well as the Iris Xe Graphics G7, which have either 80 or 96 Execution Units, depending on if you go for a Core i5 or a Core i7 CPU. The CPU supposedly supports up to 16GB of DDR4 memory, which are accessible, thanks to two SODIMM slots on the inside. There is an optional fingerprint reader on the base, as well as an optional keyboard backlight.
Dimensions
322 x 211 x 19.9 mm (12.68" x 8.31" x 0.78")
All Fujitsu LifeBook E5412 configurations: