[Specs and Info] Fujitsu LifeBook A3511 – The Gray Man of laptops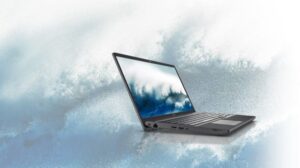 In a sea of unique laptops with all kinds of gimmicks, this device is a breath of fresh air, coming with simple hardware offerings and a design that might not be breathtaking, but is functional and just works. Fujitsu as a brand isn't the most innovative, but for a more budget-friendly offering, you can't go wrong with them.
They have been in the business for a very long time, so they have plenty of experience of how to do a laptop the right way. With two Tiger Lake CPUs and integrated graphics, the LifeBook A3511 is an efficient device with a large display that doesn't compromise in terms of portability.
Today we are giving you a quick overview of the Fujitsu LifeBook A3511.
Fujitsu LifeBook A3511: Full Specs 
Design
In terms of the design, the laptop has a black plastic chassis that is 23.9 mm thick, which isn't the thinnest out there, especially for a laptop with ULV-series chips. The laptop also weighs a considerable amount, 1.95 kg, but overall for a 15.6-inch device, it should be alright to carry from home to the office and vice-versa. The lid has a Fujitsu logo in the middle, while the hinge mechanism acts as a level, lifting the base slightly, which gives you a better typing angle.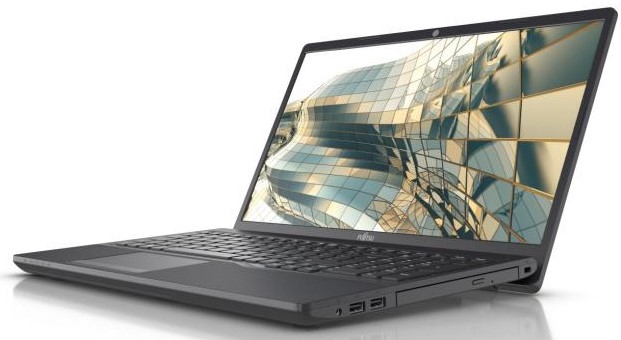 Display
The laptop has two display offerings, with either a 1366x768p TN panel with 220 nits of peak brightness or a Full HD IPS display with 250 nits of brightness. We recommend getting the IPS panel as TN technology is outdated in 2022. IPS panels also tend to have better viewing angles and color representation.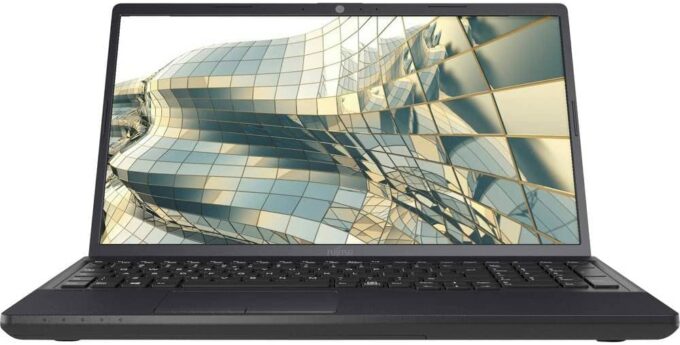 Specifications and features
The laptop comes with two CPU/iGPU combos. The base model offers the Core i3-1115G4 combined with the Intel UHD Graphics Xe G4, which has 2 cores, four threads, and 48 Execution Units. The second option has the Core i5-1135G7 and the Iris Xe Graphics G7, which doubles the cores and threads and has 80 Execution units. The latter combination can do a lot, offering a good chunk of performance.
You will find this laptop appealing if you're in the market for a business device, or just a daily driver that can get you through the day. The power-efficient components will squeeze as much battery life as possible out of the 45Wh 3-cell unit.
In terms of I/O, there are three USB Type-A 3.2 (Gen. 1) ports, one of which is powered even if the notebook is off, and can be used for charging, one USB Type-C port, an SD card reader, an Ethernet port, and a 3.5 mm audio jack.
Dimensions
361 x 244 x 23.9 mm (14.21" x 9.61" x 0.94")
All Fujitsu LifeBook A3511 configurations: