[Specs and Info] Dynabook Satellite Pro C50D-B: Well timed use of the Ryzen 5000U-series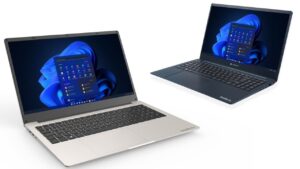 Dynabook and their laptops have never strived to be on the cutting edge of technology, which can be a smart move, since being there is an expensive endeavor. In contrast to that, they release their laptops with slightly older hardware that can still function perfectly fine and offer great performance.
The laptop that we will cover today comes with Ryzen 5000-series processors, which is the ideal time for Dynabook to implement them, as units are readily available, and AMD will be looking to clean up their storage spaces as the new 6000-series enter the picture slowly but steadily. This is totally fine, as business devices don't need the latest and greatest hardware, as long as the security and stability are on point.
Today we are giving you a quick overview of the Dynabook Satellite Pro C50D-B.
Dynabook Satellite Pro C50D-B: Full Specs
Design
The laptop's design makes it very versatile and able to be used in a variety of settings and businesses. The chassis is made from an unknown material, but we assume that it will be plastic since that's what's most used and cost the least. However, the laptop has passed the Japanese Industrial Standard Z 2801:2010 test and includes an antimicrobial coating, making the device suitable for a hospital or any medical facility for that matter. The design itself is very simple with a Dynabook logo on the lid, Satellite Pro branding on the base, and the navy blue color that we're used to seeing on all Dynabook devices. In terms of weight and height, the laptop stops the scales at 1.90 kg and has a profile of 19.7 mm.

Display
There is a single display option, which has a 15.6-inch diagonal and comes with a Full HD resolution. It uses an IPS panel, so colors and viewing angles are destined to be good, if not great. Sadly, Dynabook gives no further information about brightness, contrast ratio, or color reproduction, but the chances that the device will have high color coverage or accurate colors are very slim.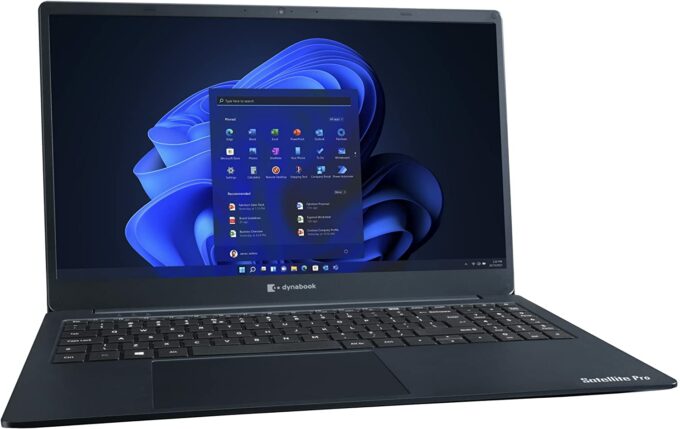 Specifications and features
The hardware inside is business-focused, with nothing more than what is actually needed. There are two CPU options, with either the Ryzen 5600U or the Ryzen 7 5800U, both of which offer plenty of performance for multitasking and moderately-heavy tasks. Paired with fast RAM, the integrated graphics can be a killer too, as the Vega 7 and Vega 8 units have shown decent gaming performance in less demanding titles like CS:GO, League of Legends, Valorant, and other similar games.
In terms of features, the device offers wide I/O that includes two USB Type-A 3.2 (Gen. 1) ports, a single USB Type-C 3.2 (Gen. 1) port that offers power delivery, and DisplayPort capabilities, a MicroSD card reader, an Ethernet port, and a 3.5 mm audio jack.
Dimensions
362.5 x 240.5 x 19.7 mm (14.27" x 9.47" x 0.78")
All Dynabook Satellite Pro C50D-B configurations: