[Specs and Info] Dynabook Satellite Pro C50-H and Satellite Pro C40-H – Notebooks for the home-office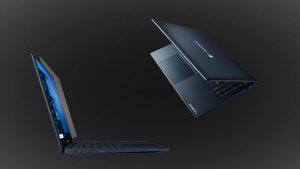 Today we have two laptops from Dynabook, which were previously sold under the Toshiba brand, but ever since the Sharp takeover, the brand has been exclusively known as Dynabook.
The devices that we will take a look at today don't have the latest specs, but they still offer decent and reliable performance. Despite that though, Dynabook has put Pro in their names, for unknown reasons, as these laptops have next to no professional features.
Today we are giving you a quick overview of the Dynabook Satellite Pro C50-H and the Satellite Pro C40-H.
Full Specs: Satellite Pro C50-H / Satellite Pro C40-H

Design
Dynabook reveals close to nothing about the build materials that are used for these two devices, but we would assume that they are made of plastic. They certainly look okay, with slim bezels, rounded corners, and sharp edges. The Navy blue color has become synonymous with the Dynabook brand, is seen here once again. The branding on the laptop can be seen on the lid, with a huge Dynabook wordmark, and a Satellite Pro logo in the bottom-right corner of the base. In terms of dimensions, the C40-H weighs 1.49 kg, while its bigger brother is around 250 grams heavier. The 14-inch laptop is also a millimeter thinner.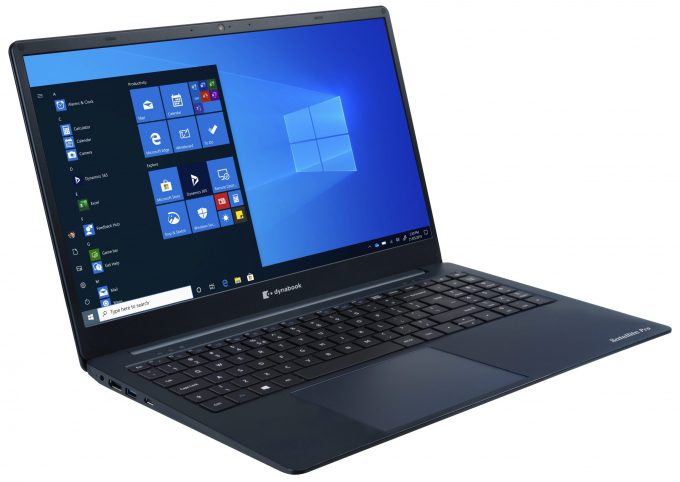 Display
Both laptops have the same display offerings, with the obvious difference being the size. The laptops come with a TN display with a 1366 x 768p resolution. There is also a Full HD IPS panel. Both displays come with an anti-glare coating, which prevents reflections.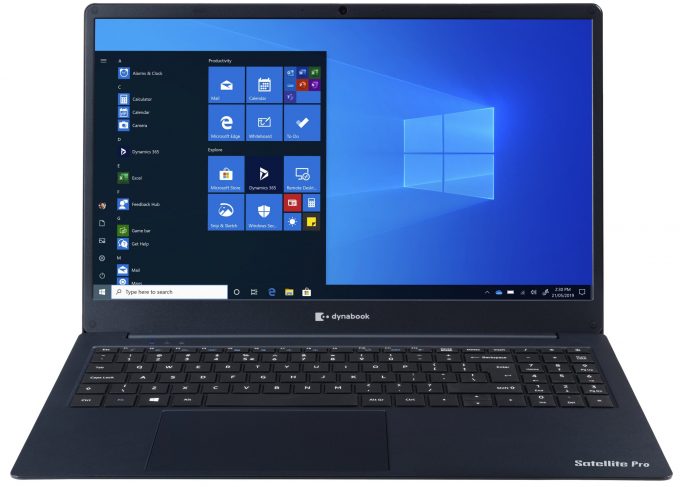 Specifications and features
In terms of hardware, we get the Ice Lake G-series of processors, which were predecessors of the Tiger Lake G-series of processors. The C40-H has the Core i3-1005G1 and the Core i5-1035G1. Going over to the C50-H, it gets access to the Core i7-1065G7. All of these chips shouldn't be taken lightly, as they can still offer reliable performance for basic tasks. Their integrated graphics do leave a lot to be desired but keep in mind that they were the precursor to the Iris Xe Graphics, which we see in the Tiger Lake processors of today.
Features-wise, you get a fingerprint reader and a TPM 2.0 module, which would make the laptops ready for Windows 11, when it becomes available. While Dynabook shouldn't have put Pro in the name, these laptops are good enterprise machines, which bring security and a decent load of performance.
Dimensions
362.5 x 240.5 x 19.7 mm (14.27" x 9.47" x 0.78")
Price
Starting at $499.99
Dimensions
328 x 224.8 x 18.9 mm (12.91" x 8.85" x 0.74")
All Dynabook Satellite Pro C50-H configurations:
All Dynabook Satellite Pro C40-H configurations: